September 15, 2008 02:20:21 GMT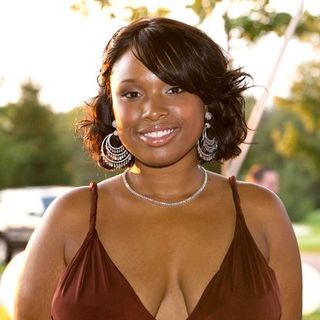 said yes to her boyfriend of less-than-a-year, David Otunga. Representative of the American Idol alumna confirmed to People that she is engaged to Otunga who proposed during her 27th birthday.

"I can confirm that Jennifer got engaged to her boyfriend David on Friday night in L.A.," the rep said. Otunga who is known also as "Punk" in reality show "I Love New York 2", reportedly presented her with a Neil Lane diamond ring when proposing.

September 13, 2008 07:55:22 GMT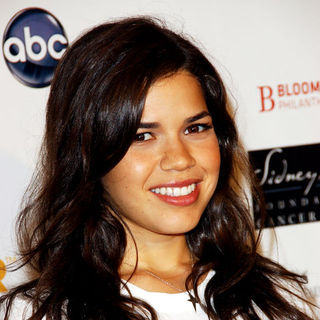 Gracing the cover of Seventeen magazine's October 2008 issue, has become talk of the town, not because of her pose but for the comment she made about hit TV series "" and "," making both as examples of bad shows that can condition people to be mean. She, however, still shows positive attitude towards the cast, claiming as a wonderful friend of hers.

Being asked by the magazine on "Gossip Girl" being a bad influence, she openly outed her opinion, saying "Close, genuine female relationships are not what generally gets depicted in movies and TV shows. Like, if you're watching The Hills or , all the backstabbing shapes the way we act - you go to school, and you think your job is to find a sworn enemy and be jealous of each other." She, nevertheless, went on adding "I mean, I love Blake [Lively]; she's a wonderful friend of mine, but shows like Gossip Girl kind of condition us to be mean."

September 13, 2008 06:53:14 GMT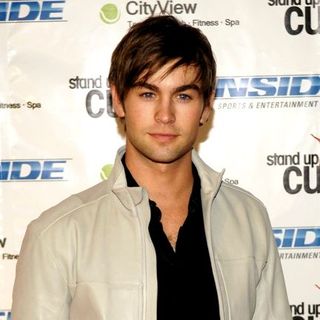 Responding to the circulating rumors that they're considering to pick as their new model, Versace remain coy, offering no clue at all to the talks except that they are hard at work to develop their relationship with the actor. Chace himself says nothing on reports that he's been considered by the fashion giant to replace its current model , whose contract will end in 2009.

"We have been working hard to develop our relationship with Chace and that is all we can say on the subject," a spokesperson for Versace insisted. "Patrick Dempsey is contracted with us through Spring/Summer 2009. It is undetermined who will replace him at this time."

September 13, 2008 06:15:32 GMT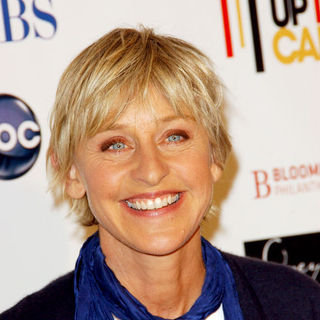 A newlywed herself, plays matchmaker for and , offering him a help to set a date with the actress. The "" host was on "" Monday, September 7 when Ellen challenged him to start dating someone before he's too old for a date.

Telling the talk show host that he is too busy to go on a date, Ryan was warned by Ellen "You're going to wait too long and get in a rut being single. It's going to be hard to open up and share your life with somebody, because you have your way of doing things." He was even advised by her "to let go and be with someone."

September 13, 2008 04:45:30 GMT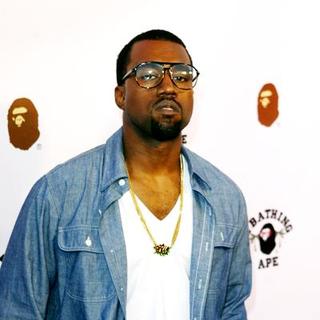 One day after his release from jail following a spat with photographer at LAX airport, is reaching out to his blog to break his silence on the incident. In his , dated September 12, he wrote "We back in the lab!!! I'm cool with the paparazzi. This guy wasn't cool. I gotta work now ... I'll rant later!"

While there have yet words on his whereabouts, TMZ has snapped the rap artist arriving in Hawaii on Thursday, September 11, the same day he was in and out of jail for the brawl. He was photographed wearing the same hoodie, carrying his trademark Louis Vuitton bag in one hand with his other hand holding an Apple laptop and magazine.

September 13, 2008 03:26:02 GMT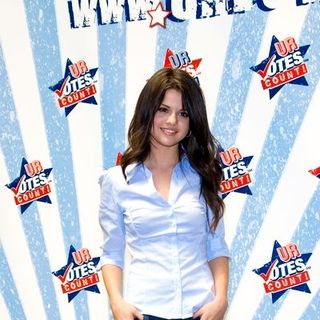 Being billed to do an on-screen kiss with her co-star in her latest flick "Another Cinderella Story," shares to E! Online's Marc Malkin about her passion dousing secret during the shooting. Avoiding to get passionate during the scene, Selena told Marc that she ate some pickles before the take. "He hates pickles and I love pickles, so I'd eat some pickles," so she said. She, however, didn't talk about Drew's reaction.

It took about 10 takes to get the kiss right, but Selena was very professional about the scene, admitting "You know, for me, it was a job, and for him as well, too." She then jokingly added, "but I'm not complaining. He's not bad to look at" when referring to Drew.

September 13, 2008 03:02:33 GMT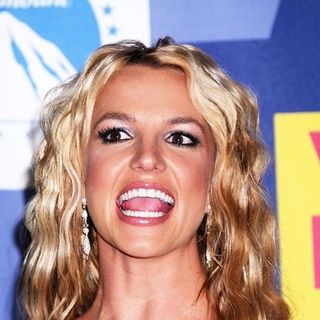 Showing her generosity yet again, is donating an autographed painting of her to charity. The portrait, 5-by-4-foot, features the singer exposing her belly in black-colored pants and covering her naked breasts with both of her hands.

The portrait is put on eBay with a starting bid of $10,000. It is accompanied with a letter of authenticity from her father, Jamie Spears, which read "I hereby verify that the portrait of my daughter, Britney, has been in our home since it was completed by the Daniel Maltman Studio."

September 13, 2008 02:15:24 GMT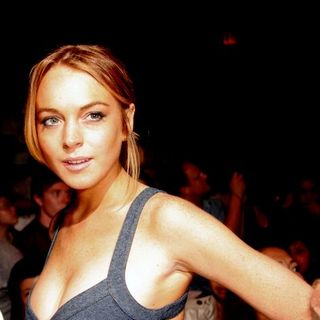 Amidst wedding rumors that heavily swirl, 's father and representative have denied that she's engaged to rumored lesbian lover . Denying speculation of an engagement, the father and representative have yet confirmed nor denied that they indeed are a couple.

Rumors have been rampant that Lindsay and Samantha are going to get married by the end of the year after Samantha reportedly cryptically telling partygoers during a gig at a top Los Angeles nightclub on Tuesday night, September 9 that she will wed Lindsay in the next sixth months. "By the end of this year, my love will be Mrs. Ronson," she publicly announced from her mixing desk at the Chateau Marmont.

September 12, 2008 09:33:33 GMT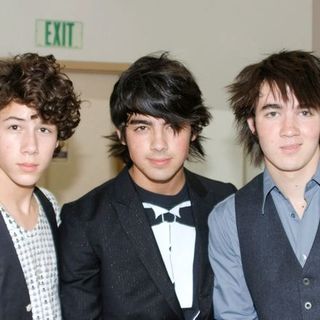 With the U.S. presidential election is coming near, have become the latest celebrities who have registered to vote. and , both of whom have reached the United States' age of consent, recently registered to vote during their scheduled appearance on "".

Finding presidential election to be very important, the show's host is teaming up with , the national nonpartisan, nonprofit youth voter initiative which aim is to pursue young adults to register and vote in the 2008 election, during the month of September to get people who make appearance on the show being registered for the highly anticipated cause. Kevin, 20, and Joe, 19, were the first voter registrants on the daily talk show.

September 12, 2008 09:09:02 GMT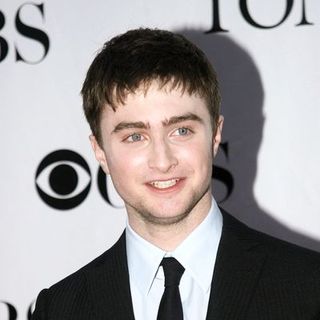 The naked pictures of , taken during his current stint in Broadway play "Equus", have been leaked and Broadway officials are outraged of the leak. The pics, which have been all over the net, show the young actor standing totally naked in front of co-star , who also bares all for the play.

The play's writer Sir Peter Shaffer is furious over the posting of the pics on the Internet. The 82-year-old man said, "It's very, very bad behavior. Whoever did it is a creep." Stage technician Rachel Juozapaitis, additionally, branded the person who leaked the pics to have turned "art into pornography." He said, "It's just wrong, he still has to do some more Harry Potter films for the kids."

September 12, 2008 07:39:30 GMT

Rumors on and 's possible marriage are heating up yet again. The couple, who recently were reported to have moved in together, are claimed to be "this close" to marrying.

Per OK! magazine, the singer-actor was overheard telling his friends at the 5th Annual Fashion Rocks concert in NYC on September 5 that he's very serious with his romance with Biel and planning to take their relationship to the next level. A source told the publication, "Justin said that he is 'this close to being married' and then pinched his fingers together to demonstrate." Another source, who was also at the event, testified "He couldn't stop smiling at Fashion Rocks. He looked like a man that had everything in the world."

September 12, 2008 06:41:41 GMT
Paying tribute to September 11 tragedy, and are reaching out to their MySpace blogs to encourage people to remember those who were lost. Keeping her remembrance short and simple, Lindsay wrote on her , "I am in New York and I would like to remind everybody to take a moment today for those lost in tragedy that occurred on 9/11/01."

Samantha, on the other hand, blogged about her experience of living through that day as she was in New York when the tragedy occurred. She recalled on her , "waking up in nyc this morning 7 years later and it feels like just yesterday this city and our worlds were turned upside down.... never in my lifetime had I ever believed that I would see such horror- the kind that you see in documentaries set in far off places and read about in text books- never in my life had I ever thought that I would wake up and fall asleep afraid- watching things on television that felt like a film- walking through a city that felt like a war zone."

September 12, 2008 05:06:53 GMT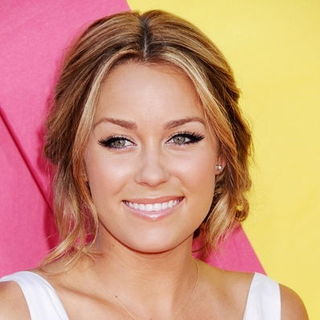 After trying her hand at fashion, channels her diverse inner creativity, signing a three-book deal with HarperCollins. The publisher announced Thursday, September 11 that the three-book series, a young adult fiction version, will be titled "L.A. Candy" and be loosely inspired by Conrad's transformation from common teenager to reality TV star and fashion designer.

"I've always loved books that I could lose myself in, ones that would transport me to another place, but had characters I could relate to," Lauren said on her new career venture. "I'm so excited to have this opportunity to write books like that for other readers."

September 12, 2008 04:17:31 GMT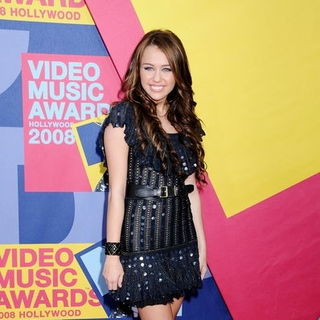 Talks have been mounting that and are dating, but according to him they're just close friends. He opens up about their relationship to Life and Style magazine.

Miley and Cody, who plays her on-screen flame on "", sparked dating rumors after they were seen leaving his Los Angeles apartment late at night on September 2. The co-stars were snapped as he drove her away from his L.A. pad. At that time an onlooker said, "Cody opened the door of his Mustang for Miley, who had a huge smile on her face. She couldn't keep her eyes off him."

September 12, 2008 03:30:01 GMT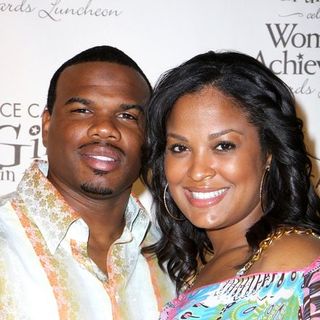 Laila Ali is embracing the role of motherhood as she has given birth to a baby boy, her first child with husband Curtis Conway. In an announcement on her , dated Thursday, September 11, it is stated that the infant is named Curtis Muhammad Conway Jr. and was born on August 26. "He's a healthy baby boy who weighed 6.8 lbs. and measured 19 inches long. Mama and baby are resting," the statement read. Not going into further detail, the statement continued "Although mom and baby are both healthy and happy, there were some surprises during labor that altered Laila's birth plan."

Laila married second hubby Curtis in July 2007 in Los Angeles. Confirming her pregnancy to Essence magazine back in March 2008, the female boxer said "I don't know yet if we are having a boy or a girl, but I'm excited that I have a life inside me that my husband and I created."