August 05, 2008 03:16:55 GMT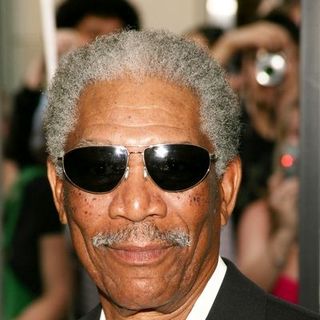 Notwithstanding the success of his latest big screen project "" on the market, has just had an unfortunate experience on his life. The Oscar-winning actor was seriously injured in a car accident late Sunday night, August 3 in Mississippi.

The 71-year-old movie star was driving a 1997 Nissan Maxima, belonging to his female passenger, identified as Demaris Meyer of Memphis, when the accident happened at about 11:30 P.M. Sunday. He was heading eastbound on Mississippi Highway 32 when suddenly lost control of the vehicle he was driving, causing it to go off the edge of the road and roll over for several times before coming to a stop.

August 04, 2008 09:27:33 GMT

Are they or aren't they? Never admitting that they indeed are dating despite the many persistent rumors, it seems that and just let their public display of affection (PDA) do the talking. Much contrary to their denial of romance rumors, both recording artists were seen getting very close to one another during an outing in Ocean City, Maryland this weekend.

Adding evidence to their love relationship, Rihanna and Chris were snapped enjoying each other's companion while they were down in a hot tub. The Barbadian singer at one point was even photographed popping his pimple.

August 04, 2008 08:34:05 GMT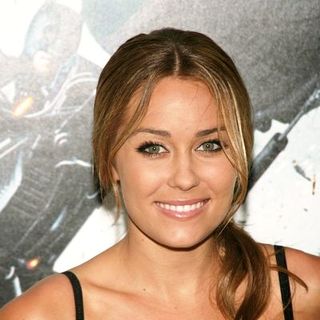 No stranger to media spotlight, plays it coy when she is asked about her alleged romance with actor . She deliberately avoided discussing that matter during the Do Something Awards Pre-Party for the Teen Choice Awards Saturday, August 2.

To People magazine she simply said, "I'm just dating." Refusing to discuss about the dating reports, which were outed by many of her friends, she insisted "I'm single and having fun."

August 04, 2008 08:10:28 GMT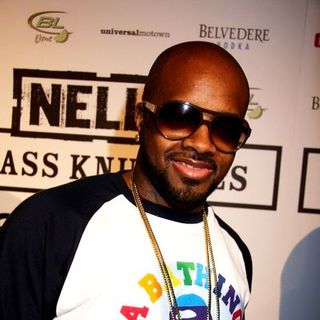 's annual So So Def Summerfest Weekend held Friday night, August 1 at an Atlanta nightclub was interrupted by a gunfire which turned its many attendees into fright. Sponsoring the festive, the music mogul said he's saddened by the incident yet feeling happy at the same time as none of his entourage got hurt.

Being held at Club Dreams at 3595 Clairmont Road, Dupri's third annual So So Def Summerfest Weekend was attended by a number of music figures, like , , , , , and among others. There were reportedly 3,000 other people attending the Friday night fun. It was sad to say though that the festivities turned ugly at around 3:30 A.M. Saturday, August 2 when gunshots rang out.

August 04, 2008 07:27:05 GMT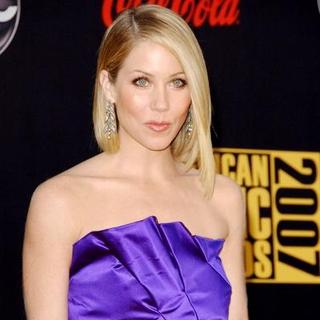 Sad story of 's life drama keeps going on. Losing her ex-boyfriend who died from an apparent drug overdose early last month, the actress is confirmed to have been diagnosed with breast cancer. A representative for her issued an official confirmation about that matter Saturday, August 2.

"Christina Applegate was diagnosed with an early form of breast cancer. Benefiting from early detection through a doctor ordered MRI, the cancer is not life threatening," the representative said. "Christina is following the recommended treatment of her doctors and will have a full recovery. No further statement will be issued at this time."

August 04, 2008 05:23:52 GMT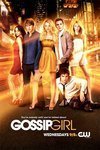 The full winners from all categories, including TV, movie, and music, of the 2008 Teen Choice Awards have been unveiled Sunday, August 3. Dominating the TV nominations with a total of 14 nods, CW's teen drama "Gossip Girl" leads the pack, winning 6 awards all at once. In addition to winning the Choice TV Show Drama award, the series also seizes the Choice TV Breakout Show award.

Its cast, meanwhile, also bring home several awards. is a double winner, taking home the awards for both Choice TV Actress Drama and Choice TV Breakout Star Female categories. The Choice TV Breakout Star Male is given to . wins the Choice TV Villain award, thanks to his role of Chuck Bass.

August 04, 2008 05:04:07 GMT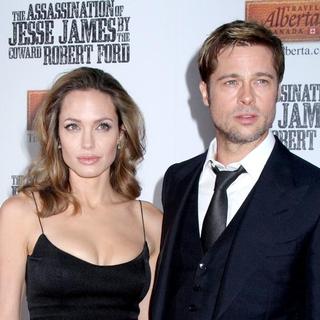 The photos are in. and debut their twins Knox Leon and Vivienne Marcheline on the new issue of People magazine, on newsstands Monday, August 4.

The proud parents and the babies are all pictured wearing matching white outfits, smiling on the cover of the publication which is accompanied with the tagline that reads "FIRST PHOTOS & INTERVIEW. Brad and Angelina Introduce The Twins! 19-PAGE FAMILY ALBUM". Pitt is seen on the cover hugging Jolie who's carrying the babies on both of her hands.

August 02, 2008 07:31:01 GMT
Their young age, apparently, won't stop them from taking their love relationship to the next level. Following in the footstep of other celeb couple, and are about to shack up, living together in the same house.

The National Enquirer cited an undisclosed insider as saying, "They're rich in love - so they're ready to take the next step." The insider went on revealing that Vanessa has, during their recent vacation in the Turks & Caicos in the Caribbean, asked Zac to move out of his apartment and live with her.

August 02, 2008 07:19:15 GMT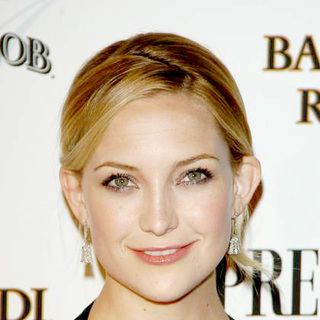 It appears that is going full-speed ahead on her romance as she's been spotted kissing her ex-husband Chris Robinson, less than a week after reports of her split from hit the net. The sighting has sent rumors spreading like wildfire that the former husband and wife are back on.

OK! magazine cited its "spies" as claiming to have seen Kate and Chris kissing on the street. The publication reports the actress arrived at Teteboro airport in New Jersey Thursday, July 31 with son Ryder, and they were met by Chris.

August 02, 2008 05:06:41 GMT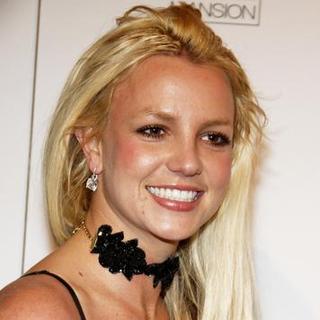 The secret is outed. The sketchy information about the mysterious man was spotted with during a weekend getaway down in Cabo San Lucas last week has been revealed.

The man's name is Tsour Lee Adato. He is a former Israeli army soldier. Speaking about him being spotted with the singer, frolicking in the pool outside of her luxurious Cabo San Lucas, Mexico home on July 27, his brother Kobi Adato told E! News, "It's strictly work."

August 02, 2008 04:43:59 GMT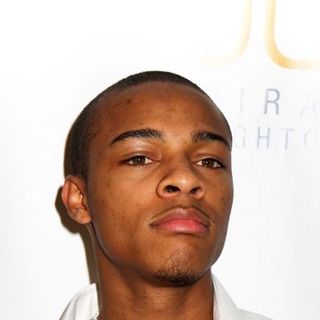 Owning growing passion for acting, has previously revealed his plans for an early retirement from rapping. And joining the cast of U.S. TV program "Entourage" for its fifth season, the recording artist talks about giving acting more of his priority. In an interview with MTV he talks about his soon-to-come retirement and sex scene on the HBO's series.

Having his seventh album "Pedigree" due out later this year, it won't be until he completes his eight LP that Bow Wow will quit rap and start making more movies. "After the eighth album, I'm done. I already feel it. I love acting. I love my music like I said, but I feel it. After this one, probably one more in me and that's eight. Like, I'm one [album] behind , and that's crazy," so he said.

August 02, 2008 03:42:55 GMT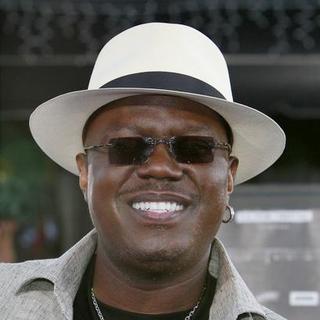 On the heels of many reports surrounding Hollywood celebs, bad news comes from . The actor-comedian is hospitalized with pneumonia.

A publicist for him, Danica Smith, confirmed Friday, August 1 "Mr. Mac is responding well to treatment and will be released soon. He asked that his privacy and that of his family is respected while he gets well." In further confirmation, Smith also stated that the pneumonia has nothing to do with the sarcoidosis, an autoimmune disorder, the 49-year-old comic actor was diagnosed with more than 20 years ago.

August 02, 2008 02:50:30 GMT
became the subject of heavy media publication when she was involved in a cat fight at a Caribbean airport Wednesday, July 30 which then led to her arrest on assault charges. Her father Carl Blonsky was also involved in the brawl and he was arrested and charged with inflicting bodily harm.

US Weekly, the first to report the arrest, doesn't detail the complete story on how the altercation, occurred at Providenciales International Airport in Turks and Caicos Islands and involved one-time "America's Next Top Model" contestant Bianca Golden and her mom, begun. Other news media report that the fight broke out over saving seats in the lounge.

August 02, 2008 02:21:13 GMT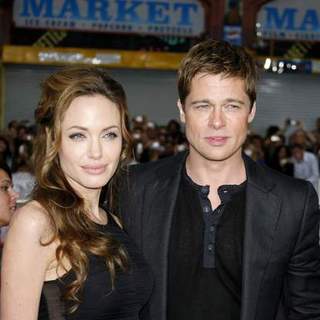 It's official, the first pictures of and 's twins have been sold. The lucky publication to win the bid, in addition to People magazine, is British tabloid Hello! The Associated Press earns a confirmation on that matter from an unnamed source involved in the negotiations which is verified by People's managing editor Larry Hackett .

Photo agency Getty Images confirmed Friday, August 1 it had done an exclusive photo shoot of Pitt and Jolie's twins Knox Leon and Vivienne Marcheline with the couple themselves and their four other children; Maddox, Zahara, Pax and Shiloh. Getty did not disclose the amount of money the magazines paid for the photo rights. It simply confirmed, "The Jolie-Pitt family and Getty Images have agreed that all proceeds will be used for charitable purposes."

August 01, 2008 10:02:12 GMT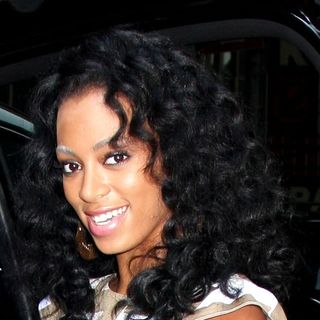 Another Knowles manages to take her career a notch higher. is invading the world of fashion, inked a deal to be the celebrity model for Armani jeans.

Famous fashion designer Giorgio Armani is proud to announce her tapping to be the brand's new ambassador, saying in a statement "Armani Jeans expresses my vision of a young, independent, casual lifestyle with a strong and cool, fashion sensibility. Solange epitomises this style perfectly and brings to it that swing so evident in her new single, 'I Decided'." Terms of the deal are being kept under wrap.