July 10, 2008 05:11:33 GMT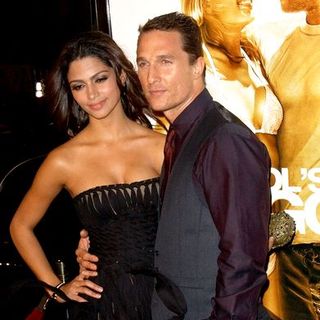 Claimed that he and his model girlfriend Camila Alves "are stoked and wowed" by the birth of their baby boy, will be $3 million richer should a deal is reached with OK! magazine to publish the first pictures of the infant. With such amount of money, the publication, according to TMZ, will as well cover Levi Alves McConaughey's first ever Christmas.

And while there have yet official words from either McConaughey or Camila about that matter, TMZ revealed further that OK! has also secured the rights to the wedding pictures of the couple should they walk down the aisle. The snaps will cost the magazine even more cash, it's been claimed.

July 10, 2008 03:19:15 GMT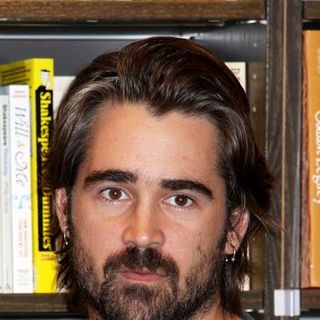 Hit-and-run is a no for . The Irish actor shows his responsible side, leaving an apologetic note with his contact information on a vehicle he hit with his car in a Hollywood parking lot.

Details chronicling the unfortunate were not disclosed. It's been claimed though that Farrell hit the back of the car while he was behind the wheel of his Ford Bronco.

July 10, 2008 02:59:13 GMT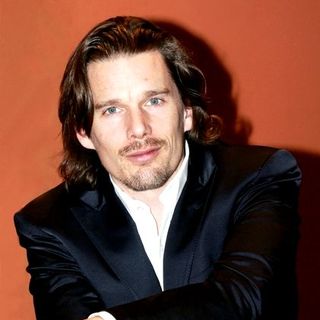 is a married man for the second time. The movie star has married his former nanny Ryan Shawhughes three weeks ago, a source close to him confirmed to People.

In addition to the wedding confirmation, the friend furthermore also revealed that Hawke and the pregnant Ryan are expecting a baby girl. No word on her due date as of press time.

July 10, 2008 02:08:47 GMT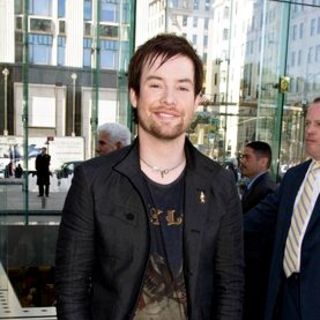 is cashing in on his new predicate as an American Idol by signing an endorsement deal with shoe giant Skechers. He, thus, will be featured in several print promotional campaigns for the line through December 2009.

Announcing their partnership Wednesday, July 9, Skechers confirmed they will use Cook's image to advertise its line of casual footwear, including the new styles which according to the company "will reflect his personality, interests and appeal." Cook will begin appearing in a fall campaign to coincide with the release of his first post-Idol album on 19 Recordings/RCA Records and the continuing of American Idols Live! Tour 2008.

July 09, 2008 09:16:57 GMT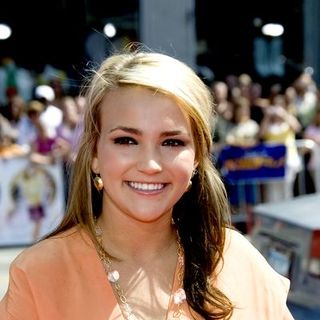 Following a scam showing two fake photos of ' baby daughter Maddie Briann Aldridge on a MySpace account came an official photo of the tot who was born on June 19. Jamie who gave birth to her first child at the age of 17 gave exclusive pictures of her and her baby as well as the coverage of the delivery to OK! magazine.

The exclusive photo shoot was accompanied by the interview done with the new mother. Jamie shared some details on the labor moments saying, "They'd told me it would be an eight- to 12-hour labor, and I was ready to have the baby in three to four hours. I had a perfect pregnancy and a perfect delivery. I was very blessed."

July 09, 2008 07:24:35 GMT
Questions have been directed on the peculiar name given to the baby of and , Sunday Rose, who saw the light for the first time on Monday, July 7. Providing the explanation is Nicole's father Dr. Anthony Kidman who said that that it's actually as simple as a homage to their Australian roots.

Anthony happened to read an article about Sunday Reed, an Australian who helped preserving the country's art and culture with her husband John Reed. "There was a lady named Sunday Reed who was a prominent patron of the arts in Victoria. I have read a bit about Sunday Reed and her husband John - she was a key mover and shaker in the arts around the beginning of the century," he told Australia's Daily Telegraph. "The name Sunday struck me as being a nice name for a woman, so my wife and I mentioned it."

July 09, 2008 04:49:44 GMT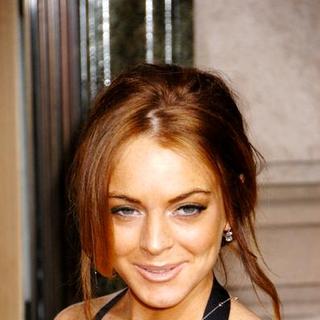 may not open up about her lesbian relationship with DJ , but more news keep coming in to give stronger idea on their romance. The latest one from Mirror.co.uk suggests that Lindsay has received a diamond ring that costs Sam 11,000 pounds.

"Sam took Lindsay shopping to celebrate her 22nd birthday," a source told Mirror. "Although Lindsay is the major breadwinner, Sam has her own money and is very proud." However, the Cartier ring is not necessarily an engagement of the two yet. "It's not an engagement ring - simply a token of her commitment. Lindsay is thrilled and she and Sam are very content," the source added.

July 09, 2008 04:20:29 GMT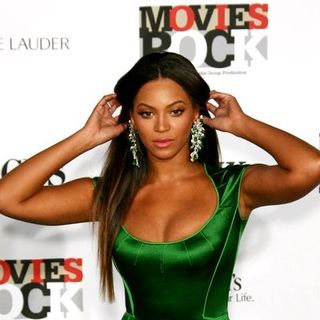 Recently many celebrities have fallen into a scam attempt involving the illegal access of their passports. The latest victim of the situation is who is now entangled in an investigation done by the U.S. government.

At least 127 celebrities profiles, including 's and Presidential hopefuls' Barack Obama and John McCain, have been snooped illegally. This action has caused the 127 celebrities out of the 150 investigated samples, to be invaded in privacy. In particular, Knowles' passport has been accessed more than 100 times. In reaction to this Secretary of State Condoleezza Rice has issued an apology over the security dysfunction .

July 09, 2008 03:42:20 GMT

and Jamie Hince's love journey apparently only lasts 10 months. Reports are saying that the couple who has moved in together, has decided to walk in different directions after he was spotted lugging out his belongings from her London house.

British tabloid Mirror revealed exclusively that an argument has occurred between the two on Saturday, July 5, causing them to blow out of proportion and decide to leave each other. "Jamie and Kate had a blazing argument in the early hours of Saturday morning... Just hours later, Jamie was packing his things and moving stuff out of the house," the publication shared the story.

July 09, 2008 02:41:21 GMT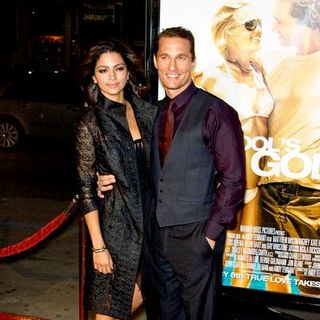 Finally, a name is revealed for the newborn son of and model girlfriend Camila Alves. To OK! the "" actor proudly revealed the baby who was born on Monday July 7 is called Levi Alves McConaughey.

On the reason he chooses Levi as the first name, Matthew explained, "Levi was another name for the apostle Matthew in The Bible. They were, in fact, two names for the same person." He added that there is also another factor behind that. "Our son was born at 6:22 pm, and this particular time represents my favorite verse in the book of Matthew in The Bible: 'If thy eye be single, thy whole body will be full of light.'"

July 08, 2008 08:44:28 GMT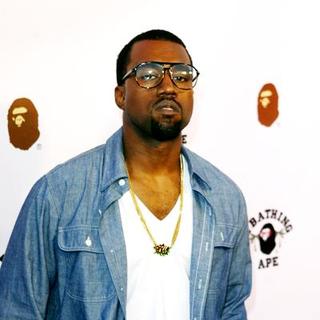 Being outspoken and true to his nature, has been strongly advised by his management team to take anger management classes. The approach is taken as a measure for his career's future that will be jeopardized should he continue lashing out at every problems he is entangled with. West, has responded to this with jokes and comparison.

On his West said that media make things up about this one like when rumors were swirling on his fiancee's pregnancy. "Do yall remember when people said my fiance was pregnant???? What happened to that rumor????? I guess after we broke up it was just forgot about???? I'm just using that as an example of how people make up stuff and everybody runs with it. I had my own family asking me about that," he gushed.

July 08, 2008 07:21:57 GMT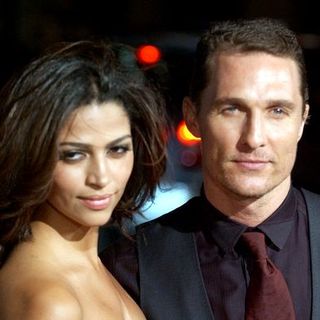 is now father of a baby boy. The actor's girlfriend, Camila Alves gave birth to their first child on Monday, July 7 afternoon in Los Angeles.

A representative of the "" actor told Us magazine that the baby was delivered at 6:22 P.M. local time, weighing 7 lb., 4 oz. There has been no names revealed yet for the baby.

July 08, 2008 06:20:05 GMT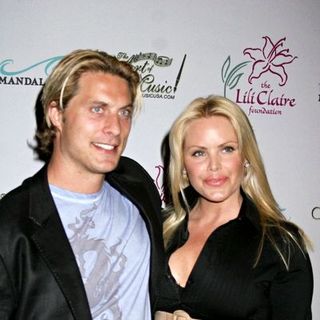 , best known as the depicter of Neely Capshaw in TV series "Baywatch" is carrying a bun in the oven. She and NHL hockey player husband, Cale Hulse, are expecting their second child together, her rep confirmed to Life & Style Weekly.

No other details regarding the pregnancy has been outed other than the baby should arrive in Fall 2008. The couple was married on September 3, 2004 in Phoenix, Arizona. They welcomed a son, Hudson Lee Hulse, two years later. Gena has another son, Spencer, who is now aged 11 from her previous marriage to businessman Greg Fahlman.

July 08, 2008 04:36:44 GMT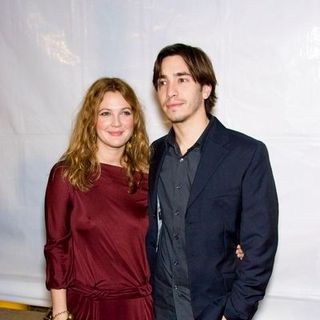 Just when things start to look good for and , they start to take an upturn. The couple who was reported only two months ago to have a wedding in line, has ended the romantic relationship for good.

The split has been confirmed to both People magazine and Us magazine. The former publication quoted a spokesperson, "I can confirm the split with no additional comment," but the latter heard from a source close to Drew that "they are still friends".

July 08, 2008 03:40:09 GMT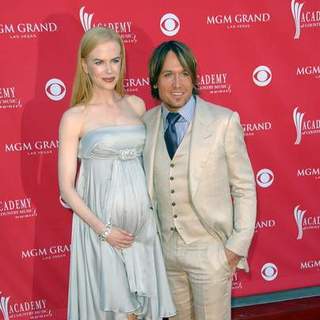 's tiny bump has transformed to a baby girl on Monday, July 7. Unlike her birth day, the little one who weighs 6 pounds and 7.5 ounces upon the delivery is named Sunday Rose Kidman Urban.

The arrival of the baby was announced by the proud father, country singer , who posted a message on his site saying, "Earlier this morning Nic gave birth to our beautiful baby girl, Sunday Rose Kidman Urban." He added, "We want to thank everybody that has kept us in their thoughts and prayers. We feel very blessed and grateful that we can share this joy with all of you today."