September 25, 2008 08:32:17 GMT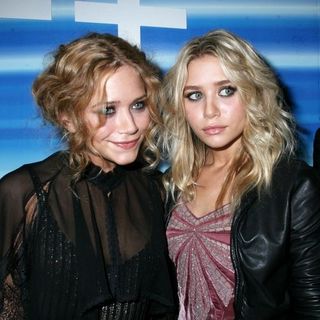 and are expanding their fashion empire with a new collection of shoe. The twins have reached an exclusive shoe license agreement with Steven Madden, Ltd. to launch their own range of footwear, which will be named after their fashion label, Elizabeth and James.

Speaking about the partnership with the iconic U.S. shoe brand, Ashley explained in a statement, "Mary-Kate and I found Steve Madden to truly understand our design philosophy and how we want this brand to grow over the coming years. They have the resources and talent to help execute our vision for the Elizabeth and James brand." Mary-Kate, meanwhile, added "We are excited to partner with Steve Madden to create the new Elizabeth and James footwear line. With their proven experience in all aspects of design, production and distribution, we intend to take the contemporary shoe market to a new level."

September 25, 2008 06:51:05 GMT
Having been together since 2006, and boyfriend David Katzenberg are planning a winter wedding, according to Star magazine. A source told the magazine, the pair "are thinking about a December or January wedding."

Nicky and David, who were overheard discussing their marriage plans earlier this month at a Los Angeles restaurant, are said to be hoping to hold their wedding "after the Christian and Jewish holidays." Exact date and venue of the planned wedding remain unknown and there has yet official confirmation from the couple.

September 25, 2008 06:11:34 GMT

Agreeing to become the global ambassador for hunger relief charity Yum! Foundation's World Hunger Relief campaign, is lending her celebrity status and music to help raise fund for the annual effort that aims to raise money for the United Nations World Food Program and bring an end to starvation around the world. She will be unveiled as the organization's new frontwoman on Thursday, September 25.

Her duties concerning her commitment to be involved with the organization include being featured on print ads promoting the cause. Her black-and-white print ad for Yum's World Hunger Relief campaign, already on the net, shows her pictured alongside four young children. The poster bears the tagline that read, "The change from hunger to hope starts with you" and will be featured in more than 100 countries and 36,000 franchises of Yum.

September 25, 2008 05:14:00 GMT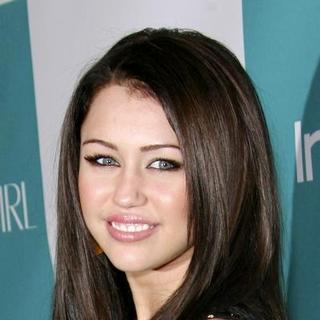 Tickets to the highly anticipated ' 16th birthday were sold out almost immediately after announcement was made about the celebration in late August 2008, but Disneyland has warned ticket-buyers that there might be scalpers who're trying to sell tickets up for sale on eBay with much higher prices. The theme park issued a warning to prevent fans from buying tickets from those scalpers and has put in effect strict anti-scalping procedures designed to prevent reselling of tickets at any online auction sites.

Initially there were 5,000 tickets provided for the so-called "Miley's Sweet 16 - Share the Celebration", which will be held at California's Disneyland on October 5 this year. Each of the tickets costs $250. However, Disneyland has found out that there are some people trying to with prices starting at $500 each.

September 25, 2008 04:15:50 GMT

People magazine's latest cover story about confirming he's gay has been on newsstands and people are quick to react, mostly in positive ways, prompting the singer to express his gratitude for their outpouring support. Thanking his fans for their supportive response, he wrote on his site's members-only message board that he's so proud of them all and feeling blessed to have them in his life.

Clay graced the cover of with his newborn son, Parker Foster Aiken, with the headline that read "Yes, I'm gay." The cover also quoted him as saying, "I cannot raise a child to lie or hide things." The cover was leaked prior to its official release which was on Wednesday, September 24.

September 25, 2008 03:06:45 GMT

The love relationship of and ends. The couple have split up, a source confirmed to People. No statement has been released by either parties or their people. It is also not known on what prompted their break up.

Meanwhile, a source close to Devendra has confirmed the couple are no longer together, telling In Touch Weekly, "Yes, they have broken up." A friend of the folk-rock singer was quoted by the publication as saying, "Natalie and Devendra will remain friends but need some space and time away."

September 25, 2008 02:19:34 GMT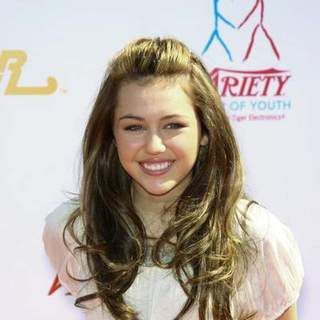 Talks of and dating are getting louder as they were seen having another excursion, attending ' show at the Hollywood and Highland Center on Tuesday evening, September 23. And while both of them have been keeping their lips sealed on a possible romance, rumor has it, they're getting serious.

Miley and Justin were caught on camera as they were making their way out of a black ride to head to the Hollywood and Highland Center to attend the concert. Both of them kept their outing casual, with the Disney starlet was seen wearing a black tank top, dark jeans, and a pair of red boots. She also wore a headband, huge sunglasses, and brought a black bag.

September 25, 2008 02:14:40 GMT

Ignoring their 12-year age gap, and apparently are hot new couple as they've been caught in the act in "full-on make-out session" at a rock concert in New York City late Tuesday, September 23. The pair were photographed kissing passionately at the concert at Webster Hall in Manhattan as the music act sang their song "Sex on Fire".

Ed's "" co-star was also seen in the V.I.P. area at Webster Hall, but that didn't stop Drew and Ed to continue having another public display of affection (PDA) as they later that night were seen heading to the after-party at Bowery Electric. has been all over the net.

September 24, 2008 09:24:48 GMT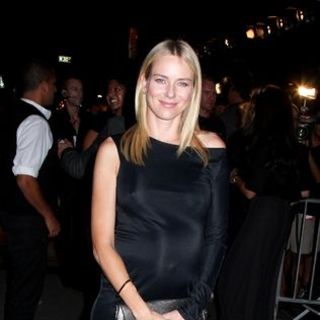 Getting very mad at a group of paparazzi who were hounding her and friend during an excursion, lashed them out, swearing, yelling, and even trying to grab a camera from one of the photogs. The clash occurred while she and Rebecca Rigg, the actress wife of Australian actor , were enjoying a relax day out in Los Angeles.

According to X17 Online, which broke the report, Naomi and Rebecca were enjoying a daytime excursion in L.A. Tuesday, September 23 when they were hounded by a throng of paparazzi. Allegedly feeling annoyed by their presence, both females repeatedly asked the photographers to leave them alone.

September 24, 2008 06:27:57 GMT

's recent hospitalization has been all over the news and new claim has emerged that he was rushed to the hospital for fear of stroke. TMZ which broke the report claimed that the star was brought to the emergency room at a hospital in Aventura, Florida on Monday, September 22 and because of that wouldn't be able to make a scheduled court appearance in Arizona related to his ongoing animal-cruelty and drug-possession case.

Bradford Cohen, DMX's lawyer, confirmed his celebrity client's hospitalization, but wouldn't confirm it was due to fear of stroke as Internet reports have claimed. "It was serious enough at the time but ultimately he should be OK," Cohen said in a statement.

September 24, 2008 05:04:25 GMT
is wasting no time to confirm rumors that she's pregnant with twins, making an official announcement about it on her MySpace blog. In addition to the verification, she also reveals on her cravings, gratitude for the support that people have given her, and how she's feeling about the babies.

"Yes everyone, I can officially confirm that Tito and I are expecting twins!" she began her post. "I had my second ultrasound today and was greeted by two big healthy babies with pounding hearts. I can't even express the extreme serenity that came over me once I saw my children inside me. It has been my dream to have children for an extremely long time, and I truly feel like finally ... the time is right and god has blessed me. I have never felt more like a woman, or more alive."

September 24, 2008 04:41:46 GMT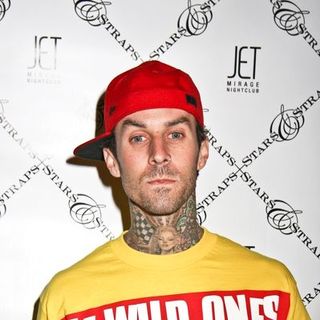 Surviving the and mourning the death of his assistant Chris Baker and bodyguard Charles Still, Travis Barker is staying strong and "trying to stay upbeat," his friend Bill Nosal has testified. "If you make it out of a crash of that magnitude, somebody's looking out for you," Bill told The Associated Press Tuesday, September 23.

It is reported that Travis has been undergoing multiple surgeries following the tragic incident that left him and DJ AM badly burned. His ex-wife is staying with him since the first hours she got the bad news.

September 24, 2008 03:19:07 GMT
is coming out of the closet and finally confirms her long rumored lesbian relationship with . She didn't directly admitted that they're dating, but has been telling DJ Ted Stryker of the syndicated radio show "Loveline" on KROQ in L.A. Monday night, September 22 that she and Samantha have been together for a very long time.

Samantha was the first to have an interview with DJ Ted as she called in on the "Loveline" syndicated show to talk about the plane crash that involved and DJ AM last week. After she finished talking, Lindsay came on line. That was when DJ Ted asked the actress-singer, "You guys, you and Samantha, have been going out for how long now?" Lindsay laughed at first and said after a pause, "A very long time."

September 24, 2008 03:06:05 GMT

and her actor boyfriend just didn't hesitate to show their love for each other that they were seen getting cozy on the dance floor at Jet nightclub on Monday night, September 22. The lovebirds were photographed pressing their bodies onto each other passionately.

Ashley and Justin were joined by seven friends and she reportedly ordered Grey Goose vodka, Red Bull and Patron. The companion hung in the VIP section until 2 A.M. No words on their whereabouts after they left the hot spot.

September 24, 2008 02:12:32 GMT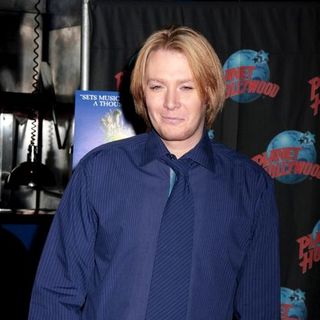 Playing it coy about his sexual orientation, is coming out of the closet, officially confirming the long persistent rumors that he actually is gay. The pop singer broke his revelation in an interview with People magazine, which is set to run on its website Wednesday, September 24.

Photo of Clay on the cover of the upcoming issue of People has been leaked. He is featured on it cradling his newborn son, Parker Foster Aiken, in his arms, with the headline that read "Yes, I'm gay." The cover also quoted him as saying, "I cannot raise a child to lie or hide things."