November 20, 2008 02:14:54 GMT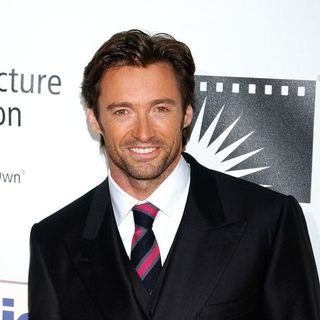 An actor and father of two children, can now add People magazine's 2008 Sexiest Man Alive title into his resume. Described by the magazine as "a triple threat: a star who can sing, dance and wield a weapon," he bests some other notable names in the annual list that also includes on the 2nd spot and on the 3rd spot.

Celebrating his newly attached title, Hugh conducts an interview with People's Elizabeth Leonard and Julie Jordan to talk about some of his personal issues, from his first kiss to what he wears to bed. Besides, he also shares his wife Deborra-Lee Furness' response on his Sexiest Man Alive title, about which he says, "God bless her, she said, 'I could've told them that years ago!' And then she said, 'Obviously, Brad wasn't available this year.' And I said, 'That was a joke, right?'"

November 19, 2008 08:44:40 GMT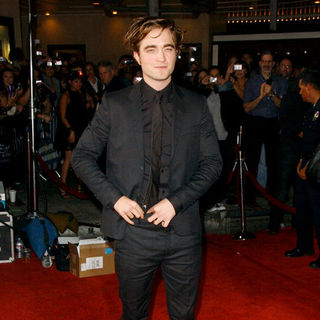 Being hounded by many female fans wherever he goes due to the fact that he is the main cast in the hit movie "", however confesses he is still single. Asked by during a taping for her talk show, "", if he's single, he says "yeah."

Robert goes on telling Ellen that he might be staying single "permanently" as no one wants to date him. "No one else seems to get into a relationship with me. It's really strange," he admits. "People like screaming at me. Actually, they like screaming at me in relationships as well. No one wants to commit."

November 19, 2008 08:07:08 GMT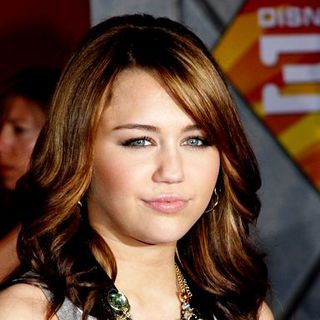 Idolized by many young girls around the world, has her own celebrity crush, who's . Speaking about the "" actor, she tells Extra in an interview that she thinks he "is pretty cute" and "good looking."

Beside her celebrity crush, Miley also talks about her dream car. She reveals instead of getting a brand new car on his 16th birthday, November 23, she's "going to wait 'til Christmas". On that she explains, "My mom told me that we should wait til Christmas because there will be newer cars."

November 19, 2008 07:19:39 GMT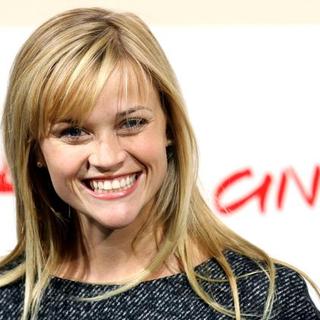 Contrary to the Hollywood glamor that she lives as a movie actress, opts for a traditional celebration for this coming Christmas, wishing to get a "good chicken coop" and hoping someone would like to build one for her. To USA Today she reveals that in addition to serving southern specialties; turnip greens, pecan-coated sweet potatoes and sugar-baked ham; she will take her children, Deacon Phillippe and Ava Elizabeth Phillippe, to the family farm outside of Los Angeles.

"We feed the chickens and the pigs - I have two pigs, and boy are they really pigs. They just get down in that mud and roll around," Reese tells . "I like getting down in there and working in the garden. Oh, I want someone to build me a good chicken coop ... like a man who can just get down there and build it ... ooh."

November 19, 2008 06:11:15 GMT

Emmy-Award winning actress takes her clothes off for a new People for the Ethical Treatment of Animals (PETA)'s ad campaign against horse-drawn carriage. As seen in the news photo, she poses naked on the back of a horse, recreating the famous nude pose of Lady Godiva, an Anglo-Saxon noblewoman who, according to legend, rode naked through the streets of Coventry in England in order to gain a remission of the oppressive taxation imposed by her husband on his tenants.

Kristen's provocative PETA ad will debut Thursday, November 20 in Central Park and appear on New York City taxis. The ad is aimed at tourists, heading for Central Park for the holidays, who are tempted to take a carriage ride.

November 19, 2008 04:54:34 GMT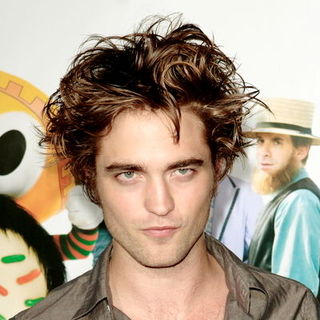 A high rising movie actor, has admitted he isn't good at kissing. He takes the intimate make-out scenes he had to do with "" co-star as an evidence of his saying, claiming them as "scary."

"Yeah, I mean, it's terrifying," the hunk tells Seventeen magazine's December/January issue. "Especially when you kiss and you've got to do it at a weird angle or something." Robert refuses to go into details though, reasoning "I'm a really bad kisser." He says in further interview with that he hadn't "kissed anyone for awhile before the movie, so I'd kind of forgotten how!"

November 19, 2008 04:12:44 GMT

"" alumni and have signed on to star in "PEEPSHOW," an adult theatrical extravaganza that was created by Jerry Mitchell, the director and choreographer of Broadway's "Legally Blonde: The Musical." Both of them are set to star in the show for several months, beginning on April 18 next year.

Kelly is billed to play the character of "Little Bo Peep," a timid and lonely girl who is guided by Melanie's character, "Peep Diva." "It's all about a girl that gets taken on this journey, by me," Melanie explains of the show. "She's the girl that I bring on board into my web of adventure. I'm the narrator/friend ... It's very sexy, very spicy and it's all about empowering women, so [it has] all these different journeys and routines that I take her on."

November 19, 2008 03:30:22 GMT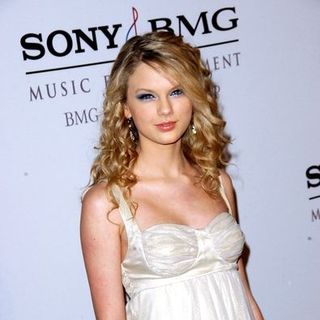 Scoring an interview with the December issue of Women's Health, opens up about her school days, admitting she was a victim of bullying when she was still a high school student. She recalls the past experience, telling the magazine that many of her friends thought she was "weird" and would keep a distance from her.

"[Growing up on a Christmas tree farm] was basically a shunning - and that's never a good thing, you know?" she says. "A lot of girls thought I was weird. Actually, the word they liked to use was annoying. I'd sit at their lunch table and they'd move to a different one."

November 19, 2008 02:45:00 GMT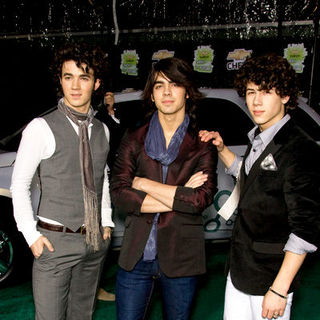 have just taped two public service announcements (PSAs) as part of their planned live show at the Dallas Cowboys Thanksgiving Day Game. The PSAs are made in partnership with the Christian church and charity, The Salvation Army, and professional football team, Dallas Cowboys, to support this year annual Red Kettle Campaign.

In the two PSAs, which can be watched after the jump, , , and discuss the importance of donating and volunteering this holiday season. Each of the PSAs is about 30 seconds long.

November 19, 2008 02:07:00 GMT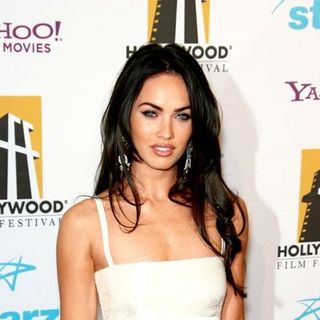 GQ's annual Men of the Year have been unveiled and making the list among others are and newly elected U.S. president Barack Obama. As for this year, the list is comprised of men from different fields of work, ranging from actor to athlete to singer to chef.

Fox, called "Obsession" by GQ, is the one and only female who makes the list. She is photographed by Terry Richardson in white-colored two-piece bikini. Becoming a scene stealer in "", being considered as a hit on the Internet, and having a sultry look are the three reasons cited by the publication on why she is included in the list.

November 18, 2008 09:17:57 GMT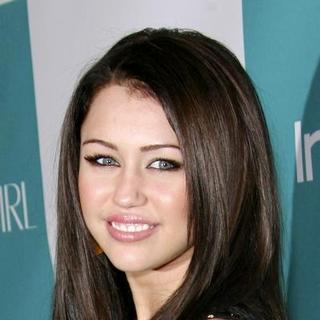 Being in the same scene with on the comedy musical "", testified that the young actress-singer has been ordered by her family to do the chores and is given a "master class" in which she's been taught how to deal with stardom. Both are the things that keep Miley grounded, Vanessa told OK! magazine.

Vanessa, who has witnessed the daily life of Miley and her family in their farm, praised the Disney star to have the "foundation" to deal with fame that prevents her from public break down. "She grew up in Tennessee on a great farm. They've got horses, she drives all the 4x4s, they make the kids do chores," Vanessa told OK! at the Mayor's Awards ceremony at the Apollo Theater in Harlem.

November 18, 2008 08:41:54 GMT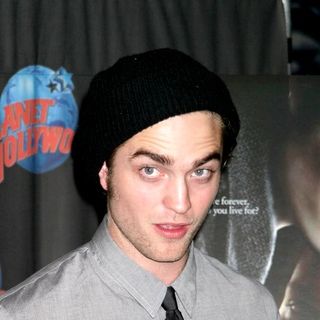 admitted in recent interview with Entertainment Tonight he actually is "very aware" of his dandruff. "Well, there's many, many flaws," he openly revealed.

"Earlier on, I didn't know what was going on, I was like going nuts," Robert said. "I was supposed to have a little afternoon nap this afternoon, I just went like that (shakes his hair) all afternoon to see how much dandruff could possibly come out of my hair. It was intense."

November 18, 2008 07:50:30 GMT

Rumors that and are new lovers have been all over the net in the wake of a report, made public by the Daily Mail, claiming they've been spotted "kissing and groping" at a private members' bar in London over the weekend. They are claimed to be acting very ignorant of other surprised clubbers, including and .

A source who happened to be at Monroes nightclub at No 5 Cavendish Square witnessed Natalie and will.i.am's public display of affection. The source testified that "It was a very drunken night in one of the private VIP rooms. A few models and the stars got through a number of magnums of champagne and vodka," adding, "Natalie and Will were getting on really well, and there were some surprised looks when they started kissing. Sienna made her excuses and left fairly early, but the others stayed until 7 A.M."

November 18, 2008 07:08:53 GMT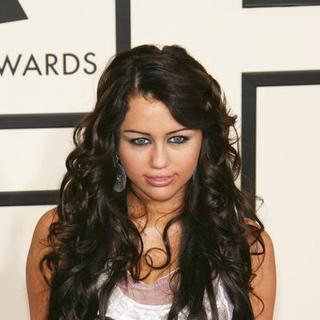 clears up the persistent dating speculation, telling Access Hollywood's Maria Menounos that their loves for movies are the only reason why they become close friends. "He's just like my best friend," she insists.

Speaking of their loves for movies, Miley credits Justin as the reason why she likes her upcoming animation-comedy flick "" very much. "He's actually one of the reasons I love this movie so much, we have like a big DVD thing, we collect all Walt Disney movies, cause we love animations," Miley tells Maria. "We're so excited to see ['Bolt'], just cause we really are great friends."

November 18, 2008 06:23:35 GMT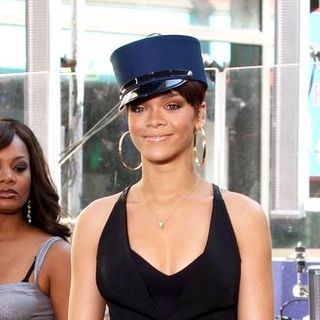 A preview of the e-documentary about 's UNICEF Gucci campaign has hit the web on People Monday, November 17. The film showcases the Barbadian R 'n' B singer working together with Gucci Creative Director Frida Giannini, discussing sketches and other design details.

also follows Rihanna and Frida on the set of the UNICEF 2009 holiday ad campaign and Rihanna at the Gucci Winter Ready-to-Wear show in September, People writes on its site. The full version of the footage will be put on both Rihanna and Gucci's websites on December 9.