May 02, 2008 07:32:01 GMT
Has previously revealed in late 2007 that she planned to quit her show-business career within five years and retire to her native Canada, is holding an estate sale this weekend, E! reports. The sale reportedly will start Friday, May 2 at Hows Market on Pacific Coast Highway and then moves to Malibu High School on Saturday and Sunday. An announcement has been made in an invitation-like for the sake of the event, dubbed Pamela Anderson's Estate Sale.

Concerning her plan to retire, Pammy was quoted as saying, "Five more years of [T&A], and I'll go back to Canada. I've got some land. It'll be time." She went on adding at that time, "I get offers to do movies and TV all the time. I say no to everything. Drives my agent crazy. I'm lazy. I don't want to work. I want to be with my kids. So I just fly in from LA, do a few days of shows and go back home."

May 02, 2008 06:49:57 GMT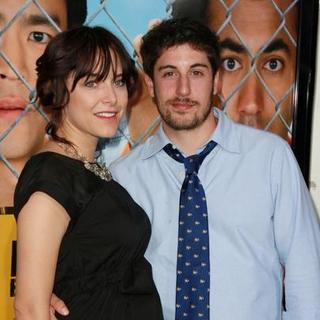 ties the knot. The "American Pie" actor has put an end to his single status, marrying actress fiancee Jenny Mollen in an intimate, private ceremony in Los Angeles last week.

A representative for the newlyweds confirmed the wedding report Thursday, May 1 saying both Jason and Jenny swapped vows on April 23 and "wanted to take in this moment without any distractions." The representative went on adding that Jason and Jenny also are planning to hold a "proper" ceremony in Napa, Calif. July later this year for their family and friends to celebrate.

May 02, 2008 05:06:13 GMT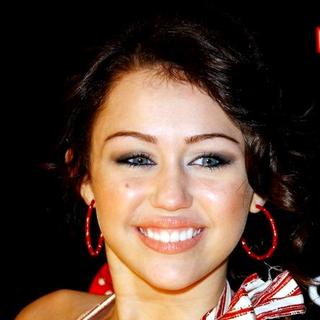 Still becoming the subject of pros and cons concerning her provocative pics for the June 2008 issue of Vanity Fair magazine, is hiding herself away from the press. She was initially scheduled to make a red carpet appearance at a media party in Orlando on Friday, May 2, yet has dropped out of what would be her first public engagement since the Vanity Fair photos controversy.

Disney has on Thursday, May 1 confirmed the teen sensation's absence from the event, saying she would instead still on for her performance at the so-called "Disney Channel Games", a week long charity event that's being held at Walt Disney World in Orlando, Florida, on Saturday, May 3 at the Walt Disney World Resort in Orlando. The and are among the other artists set to perform as well. The event itself won't air until July.

May 02, 2008 04:12:54 GMT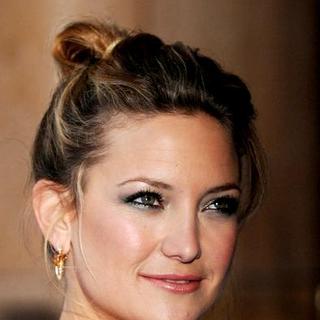 graces the cover of People magazine this week, not for her rekindled romance with ex-boyfriend , but for the release of the publication's annual "100 Most Beautiful People" list. Telling the magazine she can't remember the last time she had a manicure or a facial, the Oscar-winning actress indeed lands the No. 1 spot on the list.

Joining her on the list among others are teen sensation and "High School Musical" star , who both have been criticized for their racy pictures. New celebrity-mothers , , and are all included in the list as well, making it their 12th time to be listed among People's Most Beautiful.

May 02, 2008 03:19:42 GMT

Stunning new photos of alleged lovers and have been exposed by In Touch Weekly. The rumored celebrity couple have been caught in candid shots, acting like a couple, while on a Miami, Florida beach together. One of the shots, which were taken last weekend, shows Jen and John embracing, while the other shows the singer lies down next to the actress and places his head on her shoulder.

In Touch, furthermore, accompanied the pics with claim that John flew to Miami on April 23 and checked into the Four Seasons hotel. He, nevertheless, preferred to spend his time in the "$3,000-a-night presidential suite at the Mandarin Oriental, where Jen has been staying while shooting the movie ."

May 02, 2008 02:47:21 GMT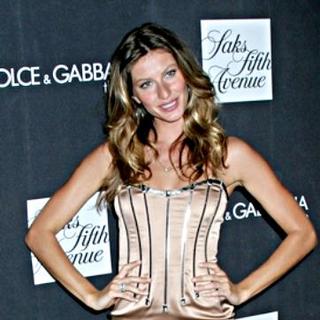 With an estimated $35 million in earnings last year, remains the highest-earning catwalk queen according to Forbes' annual list of the World's Top-Earning Models, which was made public Wednesday, April 30. The former Victoria's Secret model topped the same list last year and successfully maintains her crown with 20 other additional contracts and her appearance in ads for Disney, Nivea and Aquascutum among others.

Bundchen, according to Forbes, earned more than double the second highest paid model on the list, Germany's . The "Project Runway" hostess is said to have earned $14 million during the same period. Third on the list was British supermodel who earned $7.5 million.

May 02, 2008 02:00:06 GMT

and her rumored boyfriend are married, should the rampant online reports are to be believed. The top-selling recording artist and the rapper-actor, according to Latina magazine, tied the knot on Wednesday, April 30 in a small ceremony on an undisclosed island. The publication cited a source as saying, the wedding was "very impulsive" and attended by a few close friends of the couple, including Da Brat.

While representatives for either Carey or Cannon were not available for comment, a source close to the pop diva told Latina magazine that the wedding was held at Carey's Eleuthera home in the Bahamas, which she has just purchased. Another source, meanwhile, told The New York Post that both Carey and Cannon did not sign a prenup.

April 30, 2008 08:31:13 GMT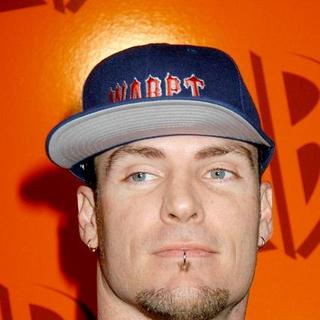 is a free man now that prosecutors have dropped the domestic battery charges brought against him by wife Laura Van Winkle. Laura, as stated in the court order, recanted her original allegations, insisted any physical confrontation was accidental.

Vanilla Ice was busted on April 10 outside of his home on Trianon Place in Wellington for an alleged altercation with his wife Laura who allegedly called 911, claimed her rapper hubby "struck" and "kicked" her during a heated argument. To authorities she said that Vanilla Ice "started yelling at me for going out to buy a bedroom set. In front of my daughter."

April 30, 2008 07:40:21 GMT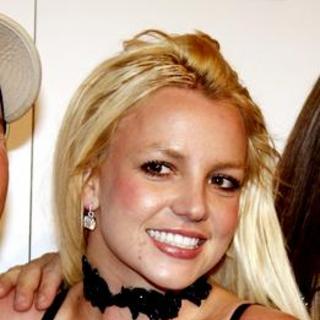 Is currently following an extensive fitness regime to get in shape for what is said to be a highly-anticipated comeback into the music industry, shocked fellow gym-goers in Los Angeles after wandering into the exercise room wearing nothing but a towel. Fortunately, the used-to-be troubled singer wasn't having another chaotic episode.

Britney was working out at Bally's Fitness Centre in Studio City, Los Angeles Monday, April 28 when she was caught with just a towel wrapped around her body as she had just completed a workout and headed to the changing room to shower. Realizing that she had forgotten her bottle of water, the mother of two decided to stay in her towel from the changing rooms to pick up the stuff.

April 30, 2008 06:27:28 GMT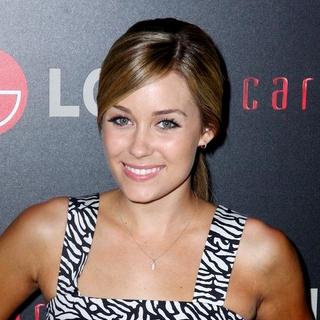 Has been enjoying a single life following her failed love relationships with Jason Wahler and , apparently is back on the dating scene again. The TV actress and fashion designer is reported to have found new love in a guy identified as Doug Reinhardt.

Doug, according to various reports, is a 22-year-old O.C. native who plays baseball in the Baltimore Orioles' minor league system. Despite the not-yet confirmed romance rumors, the twosome have been spotted getting up close and personal on several occasions.

April 30, 2008 06:19:38 GMT
is set to become a father for the second time. His girlfriend Ceren Alkac is pregnant with their first child together, People reports as being told by a representative for the actor.

Ceren is due to give birth fall later this year. No further details being made public though.

April 30, 2008 04:32:08 GMT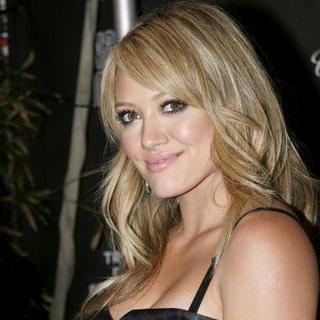 Is becoming talk of the town due to her provocative pictures in the June 2008 issue of Vanity Fair magazine, prompts both pros and cons from Hollywood fellow celebrities. Unlike tour mate of who openly showed his defense to the singer-actress concerning her latest racy pics which were leaked online, who just like Miley also got her start at Disney prefers to stay abstain regarding the uproar.

Was asked about the whole Miley scandal, Hilary told People she doesn't pass judgment on others yet doesn't ever expect herself to do such things. "Everyone goes through things and takes their own path," Duff said at a press event to promote her new movie "" Monday, April 28. "Who am I to judge decisions that she made?"

April 30, 2008 03:31:28 GMT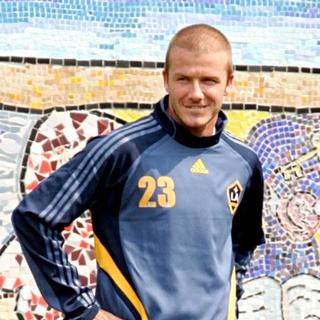 Is a father of three aside from his football career, is really into it when it comes to teaching kids. The soccer god reportedly has signed on to join the cast of U.S. children's show "Sesame Street" and already shot his cameo last week.

Is said to have been always a huge fan of the show, David is following in the footsteps of , and who have also appeared in the hit show alongside Big Bird, Elmo and Bert and Ernie. Chose to explain the word "persistence" for the cameo, David "was more than happy to go on. He had a great time filming. A real laugh," The Sun quoted a source as saying.

April 30, 2008 03:06:06 GMT

" the Sex Tape" is on sale. Los Angeles-based adult entertainment company Vivid Entertainment announced it has acquired from a memorabilia collector a sex tape featuring the late guitar god and already released it for sale on the Internet on Tuesday, April 29.

The 11-minutes footage, allegedly showed a man resembling Hendrix having sex with two unidentified women, is packaged in a 45-minute DVD, titled "Jimi Hendrix the Sex Tape", by Vivid. The footage, according to a statement from Vivid, was filmed in a hotel room in the late 1960s.

April 30, 2008 02:06:52 GMT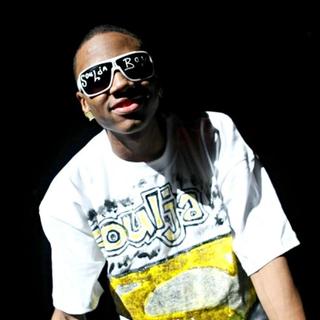 Basking in the success of his commercial hit "Crank That (Soulja Boy)", which is one of the songs taken from his debut album "," is prepping his sophomore LP. The rap artist even has chosen name for the upcoming effort, which is "Back to School". Greater than the album, he will also expand his name as a business, with plans to launch a line of sunglasses, sneakers, clothing, and also future plans for a cartoon based on his life.

Venturing into the fashion world, Soulja Boy will be releasing his own line of sunglasses which is based on the signature pairs he wears in public appearances and videos. As for the clothing line, it will be named after his record label S.O.D.s (Stacks On Deck) whereas the footwear will hit the market under the name called Yums. The cartoon which is about to be titled "Bad Little Homies" will tell about him and his friends.