October 09, 2008 06:01:44 GMT
is lending her celebrity status to star in a new public service announcement (PSA) to teach teens the importance of denouncing anti-gay speech. The PSA, created in partnership with The Gay, Lesbian and Straight Education Network (GLSEN), also stars fellow actress .

The 30-second ad campaign features the use of the term "that's so gay", which is meant to help teenagers recognize that their anti-LGBT language, a common reference to lesbian, gay, bisexual, and transgender/transsexual people, is harmful. The ad is done as part of ThinkB4YouSpeak, a new campaign from the GLSEN. In addition to the reported PSA, which video can be watched after this news, there are also some other PSAs featuring other celebrities that can be watched on .

October 09, 2008 05:05:39 GMT
Embracing her best political sense, is reaching out to FunnyOrDie to urge people to vote for her as she is running for fake president. The hotel heiress and socialite even gets some political advice from , who played President Bartlet on NBC's long-running White House drama "The West Wing."

Shooting a scene for the video, posted on FunnyOrDie early Wednesday, October 8, Paris and Martin took their political talk to the kitchen. There they discussed several major fake issues, like what she called as "FoPo" which stands for Foreign Policy and the economy depression in the country.

October 09, 2008 03:38:34 GMT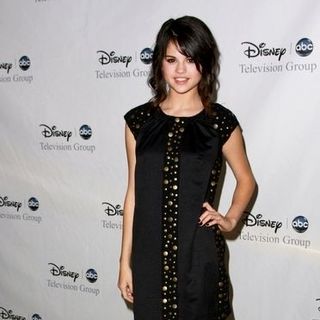 Young and famous, is recruited as the new spokesperson for the 2008 Trick-or-Treat for UNICEF campaign, which will mark its 58th anniversary this month. The cause, which is aimed to encourage American children to help out other children around the world by collecting donations while making their yearly candy, is set to be held on October 31.

"I am extremely excited to be this year's Trick-or-Treat for UNICEF spokesperson," Gomez said in a statement. "I want to help encourage other kids to make a difference in the world and show them that Trick-or-Treat for UNICEF is such a great, fun way to get involved."

October 09, 2008 03:27:31 GMT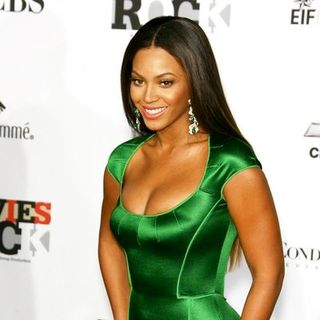 Always avoiding to discuss her love life with the press, finally breaks her silence on the top secret wedding she had with longtime boyfriend back on April 4, 2008. In an interview with Essence magazine for its November issue, she does share a little about her wedding day, telling the publication she and Jay-Z "always knew it would happen" for they've "been together a long time."

On having a small and intimate nuptials, Beyonce explained it was because she's not a "traditional" woman. Besides, the fact that she is a star and has been walking the red carpet, has made her unwilling of the drama for she's been on the spotlight for years. "It's been my day so many days already," she told the magazine.

October 09, 2008 02:39:06 GMT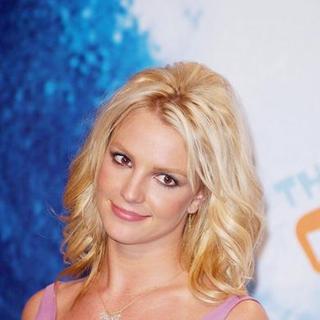 is adding one more case into her long list of car accidents as she was involved in another fender bender Wednesday afternoon, October 8 in West Hollywood. Fortunately there was no major damage to her car and everyone was okay.

Britney, according to reports, was in the back seat of her giant white Cadillac Escalade heading to vintage clothes store Wasteland on Melrose in West Hollywood for some fashion retail therapy when her driver backed into a paparazzo's car. The Escalade sported a pretty large dent on the left side of its back, but no one was hurt. TMZ, which broke the report, has the .

October 09, 2008 02:05:57 GMT

Even tough they never officially confirm that they are dating, and have been reported to have ended their relationship. US Weekly broke the news in a report on its latest issue, already on newsstands.

The publication cited a source as informing the two singing sensations actually have been dating for several months before then ending their romance this month. It was Joe who initiated the separation, breaking her up over the phone. "He broke her heart," the source revealed.

October 08, 2008 09:47:47 GMT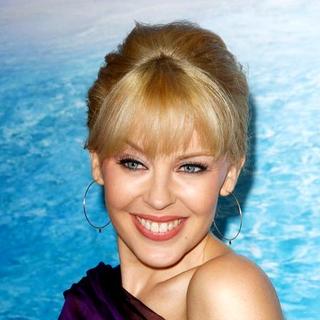 Apparently has finally gotten over her ex-boyfriend as she reportedly has a new boyfriend named Andres Velencoso, who is a sexy Spanish supermodel 10 years her junior. The rumored lovers were photographed acting affectionate at 's birthday party in Paris on Saturday night, October 4.

Having no doubt to show his love for the pop superstar, Andres was snapped wrapping his arm around her waist as she leaned her head on his chest. "It was Dita's party but Kylie was definitely the star of the show. She was turning heads and people were asking about the guy she was sitting with," an onlooker who witnessed their togetherness on the party testified.

October 08, 2008 07:37:18 GMT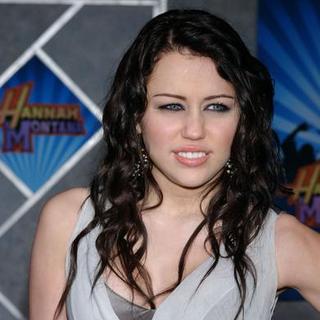 Attempting to keep her famous daughter grounded despite her worldwide fame, mother-manager Leticia Cyrus was forced to confiscate the Disney star's credit card for six whole months when she at one point got overindulged. Speaking about that matter during the actress-singer's lavish birthday bash at California's Disneyland Sunday, October 5, Leticia revealed, "She had a credit card, and she went a little over her limit the other day, so I said, 'No credit card for six months.'"

Miley embraced her international fame starring as Miley Stewart/Hannah Montana in TV series "." She has since become a phenomenon, starring in a number of TV projects and endorsing some commercials. Having numerous projects in the pipeline, she is reported to have earned a whopping $18.2 million in 2007, leading to further prediction she is on her way to become a teenaged billionaire.

October 08, 2008 07:24:09 GMT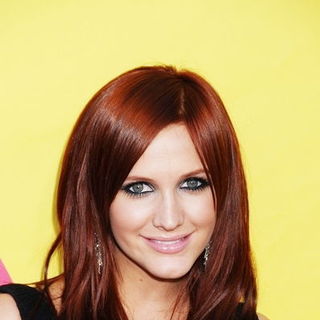 Turning 24 years old on Friday, October 3, celebrated the day in style, holding a "white-trash" themed birthday party at her parents' home in Encino. Carrying a bun in the oven, however, didn't prevent the singer to dress stylishly, trading her maternity wear for "trailer-park chic" for the bash.

"It had a white-trash theme," People magazine cited a source who showed up at the party as saying. "Ashlee wore Daisy Dukes and platform flip-flops with a bathing suit and a fake tattoo around her belly."

October 08, 2008 06:11:38 GMT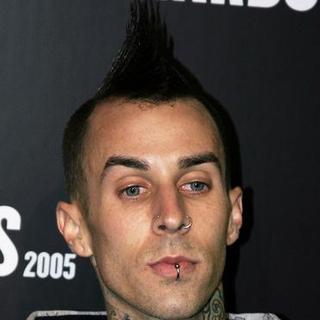 Conducting an interview with US Weekly for its latest issue, his first ever after the , openly expressed his gratitude to be one of the only two survivors of the fatal accident, telling the publication he's just "thankful to be alive!" and doing "the best" for his full recovery. Initially treated at Doctors Hospital in Augusta, he was discharged from the facility on September 29 and is currently treated at a burn center in Los Angeles.

Breaking his silence about the crash, Travis said during the interview, "I hate planes. My biggest fear ever is to be involved in a plane crash, so when that happened ... well, I'm just thankful to be alive! I'm just grateful to be here at all." He, hence, decided to take the bus, instead of plane, to get back in L.A. to get further treatment and "be home" with his family.

October 08, 2008 04:34:11 GMT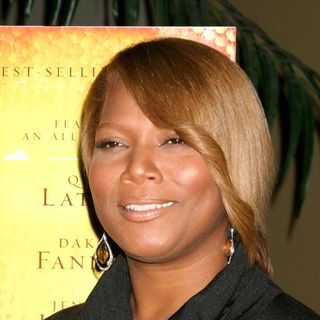 Becoming the subject of long persistent speculation that she's lesbian, determined not to discuss her sexual orientation in public, telling ' Alex Witchel in an interview over the weekend, "I don't care if people think I'm gay or not". On her determination, she explained, "I don't feel like I need to share my personal life. Assume whatever you want. You do it anyway."

"I don't have a problem discussing the topic of somebody being gay, but I do have a problem discussing my personal life," the 38-year-old star told the magazine. "You don't get that part of me. Sorry," she added. "We're not discussing it in our meetings, we're not discussing it at Cover Girl ... nobody gets that."

October 08, 2008 04:29:14 GMT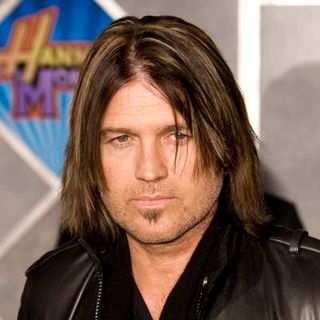 While neither nor has publicly revealed they are dating, her singer father has given him a seal of approval to date his famous daughter, praising him as a good guy. "He actually reminds me a lot of myself when I was 20 years old and I was living and searching for the dream," Access Hollywood cited Billy as saying.

Above all, Billy considers the male model as a man who "got a great heart and soul, and a lot of determination" adding "I think that's the true measure of a man, is when you measure his heart." Recalling the day when he met Justin for the first time, the country music singer revealed, "Justin's a good friend. A good friend of the family. I met Justin as I was hosting Nashville Star and I introduced the two of them. He's a good kid. Great heart. Lives for the light and he's very talented" and continued saying Miley and Justin's love relationship is "a good thing".

October 08, 2008 03:43:24 GMT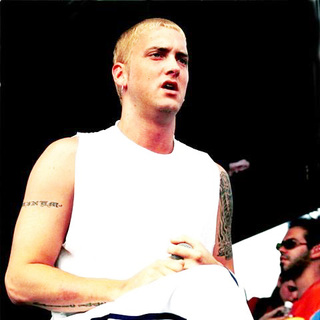 Notwithstanding with his extended absence from music industry, has won an online poll of Best Rapper Alive conducted by Vibe magazine that also lists , , , and among its heavy contenders. More than 920,000 votes were cast in the contest, held for three months long, beginning on July 21, 2008.

Triumphing over the other candidates, Eminem receives 69 percent of the votes in the finals. He, thus, will be rolled out in the magazine's November 2008 issue which will feature presidential hopeful Barack Obama on its cover.

October 08, 2008 02:59:43 GMT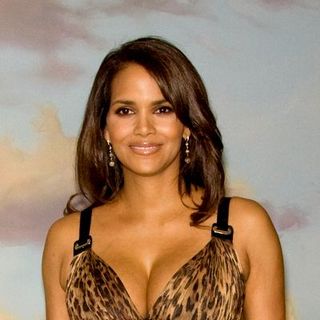 is named "Sexiest Woman Alive" by men's magazine Esquire, joining a number of famous figures, including , who won the same title in November 2006 and , who was the winner of 2007. Celebrating her new attached title, the publication has posted on its website an article that shows her posing in a parody of a 2000 cover photograph of Bill Clinton and features her own acceptance speech.

Covering Esquire's November 2008 issue, on newsstands later this month, Halle is photographed sitting on a chair with both of her legs widely opened. She dons a black bra under a black suit jacket and is seen wearing a blue tie.

October 08, 2008 02:00:58 GMT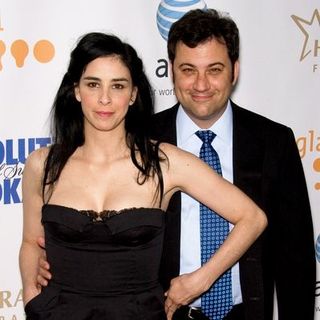 The romance is on again between and . The couple is back together, People reports Tuesday, October 7, citing a source as saying, "They're taking it slow. They're on the road back to being together again."

Back in July 2008, Sarah and Jimmy ended their relationship after five years of dating. Offering no official statement about the extent of their relationship, both of them had their publicists confirming their split, telling the press their celebrity clients "have no further comment."