February 22, 2008 07:23:26 GMT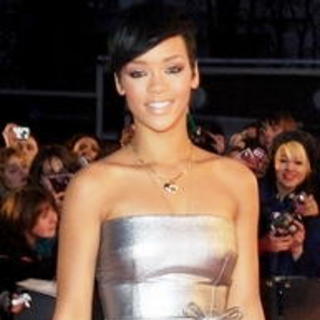 Engaged in a cupcake fight during her early birthday bash held at Los Angeles' Les Deux nightclub on Tuesday night, February 19, apparently has an early birthday present for herself. The R&B singer, who turned 20 on February 20, has reportedly bought herself seven paintings by pop cartoonist Todd Goldman.

One of the seven paintings that Rihanna bought was the so-called "Fat Kids Are Harder To Kidnap". The songbird and several of her friends were photographed in front of it at the Grove's Jack Gallery in Los Angeles on Saturday night, February 16.

February 22, 2008 06:10:51 GMT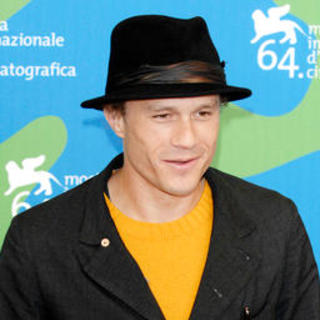 Having his role of Joker in the film "" being immortalized in the form of a toy doll by toy giants Mattel just one week after his funeral, is next having the final portrait of him being put up as one contender for Australia's esteemed Archibald Prize. The Archibald Prize is regarded as the most important portraiture prize, and is the most prominent of all arts prizes, in Australia.

Heath's portrait, simply titled "Heath," was painted by his friend Australian artist Vincent Fantauzzo at the late actor's family's Perth home in December. The portrait features three versions of Heath; one haunted-looking rendition in the center of the canvas flanked by two whispering figures on either side.

February 22, 2008 05:50:16 GMT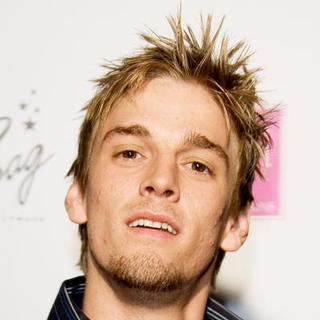 was arrested for investigation of marijuana possession Thursday, February 21 after he was pulled over for speeding in Texas. The pop singer was pulled over for speeding on I-10, and when authorities searched his car, they found over two ounces of marijuana. There was nobody else in the car.

Aaron, 20, the younger brother of from the , is currently in jail in Junction, Texas, awaiting a Friday morning, February 22, appearance before a magistrate, it has been reported. No words from Aaron's people just yet.

February 22, 2008 04:55:00 GMT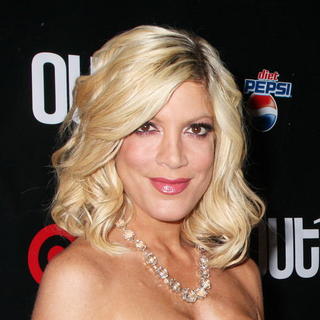 Had previously announced plans to write a memoir, has indeed started working on it. Has become the center of public attention due to her celebrity status, she's set to set the record straight about the events of her life with the new tell-all book.

"I spent so many years in the media having people tell stories about my life, so I figured I might as well tell the true stories about my life this time," Tori wrote in excerpts of her forthcoming book featured in the latest issue of People Magazine. Furthermore insisted the details divulged in the book may even shock her actor husband , she claimed "Nobody's read it! Not even Dean!"

February 22, 2008 03:52:35 GMT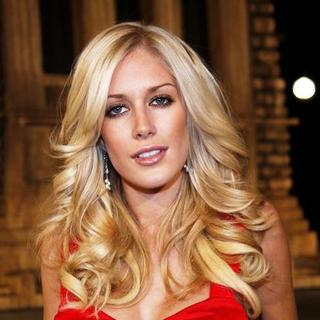 Lovers and are hard at work to show people that they are more than just reality TV stars. The twosome who are former "The Hills" co-stars are launching a video game as a testimony to their love for each other.

Speaking on their new venture, Spencer told Usmagazine.com last week at video game giant Electronic Arts' Burnout Paradise pre-Valentine's Day lounge in L.A. that he's teaming up with EA on the game. "We're definitely developing the Heidi and Spencer video game," so he said. "It's top secret. Let's just say that everyone will be addicted."

February 22, 2008 03:30:20 GMT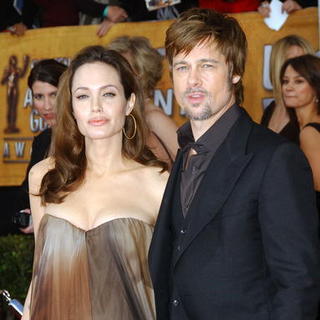 Ahead of their much-reported wedding plans allegedly to be held later this year, and reportedly have signed a prenuptial agreement. The celebrity power couple are said to have been working on a financial and custody agreement, worth $200 million, before they walk down the aisle.

"They have both been through divorces and are wise enough not to marry without a pre-nup in place," an insider has revealed. "They know the score. They know that, if God forbid, things don't work out, they can make a clean break and go their separate ways with their separate assets."

February 22, 2008 03:04:34 GMT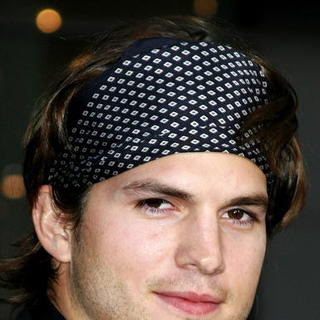 's birthday bash turned into a nightmare. Fellow Hollywood celebrities who attended the hunk's birthday bash held at West Village hot spot Socialista back on February 7 have all been urged to get a Hepatitis A vaccination after a bartender was found to be infected.

The New York City Department of Health issued an alert Thursday, February 21, urging the A-list stars attended Ashton's 30th birthday party at the hot spot and everyone who was there on certain nights to get vaccinated as a precaution. The alert was issued because, according to the agency, a bartender who was working at Socialista in between Feb. 7, as well as Feb. 8 and 11, was infected with the disease.

February 21, 2008 09:19:58 GMT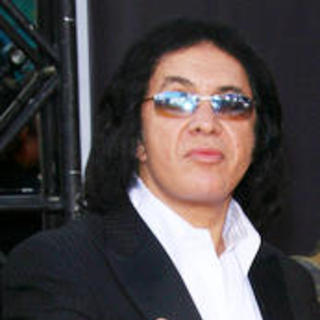 guitarist and vocalist is caught in a sex tape scandal. The rocker has been secretly videotaped having sex with someone other than his longtime partner Playboy Playmate who also is the mother of his two children.

A sex tape featuring Simmons has leaked online and reportedly is available to buy on the Internet. The shocking video apparently shows Simmons and Austrian energy drink spokesmodel simply identified as Elsa engaged in various sexual positions on a bed.

February 21, 2008 08:49:11 GMT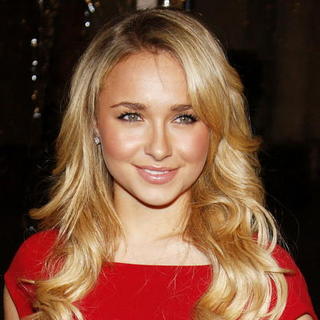 Iconix Brand Group, Inc. announced Wednesday, February 20 the tapping of as the new face of its junior brand Candie's. Due to her 'calling' the screen beauty will appear in the brand's spring 2008 multi-media advertising and marketing campaign for Kohl's Department Stores.

The print ads, which are said to have a classic Candie's flare, reportedly are sweet yet sexy and embody a bit of fantasy. The campaign was shot at New York's Serendipity 3, which has since been closed down by the Department of Health after failing its second health inspection in a month, by photographer Giuliano Bekor.

February 21, 2008 08:22:47 GMT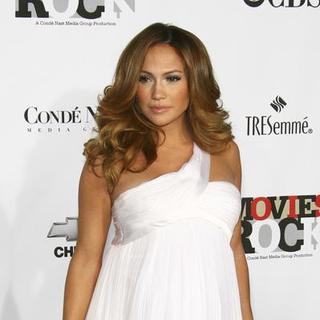 has reportedly checked into North Shore University Hospital in Long Island, New York and is said to have been preparing to give birth soon. Report on Lopez's birth check-in was first brought to public by Page Six.

While her spokespeople refuse to comment on that matter, sources say Lopez has been holding a private room at the hospital for nearly two weeks. A patient at the hospital, moreover, claims to have heard an employee at the hospital says, "J.Lo is here!"

February 21, 2008 08:01:48 GMT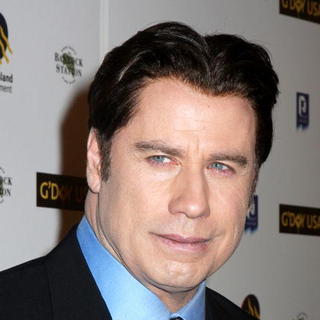 The iconic Tony Manero of "Saturday Night Fever" is said to be set to give a dancing surprise at the 80th Annual Academy Awards' ceremony on February 24 at the Kodak Theater. According to Planet Gossip at E! Online, the star of "" has been asked by the show's director Gil Gates to do a waltz right before he presents the Best Original Song prize.

E! reported that Travolta is going to surprise the audience as he appears during singer Jon McLaughlin's "" performance "So Close", takes one of the 30 dancers accompanying the singer and dances his way to the podium. Further, it was explained that the performance won't be an ordinary impromptu footwork as the movie star and the dancer will rehearse for a few hours on Saturday, February 23.

February 21, 2008 07:39:30 GMT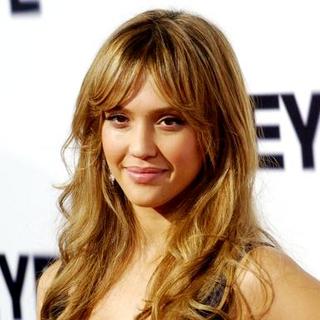 It appears that having twin babies has become a new trend among Hollywood celebrities. In addition to the likes of , , and , it's been reported that pregnant actress is having twins as well.

Friends say "Knowing that she's going to have twins has turned Jessica's life upside down. She and (fiance) Cash have had to scrap plans for a one-baby nursery and start all over again." Is said to feel thrilled with the news, Alba has already revealed to her closest friends that she's due to give birth on June 8 later this year.

February 21, 2008 07:25:57 GMT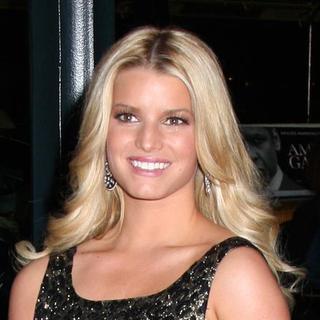 Hollywood lovers and have been engaged, it has been reported. Rumor has it that Jessica "has never been happier" and is confident that her second marriage would work.

The engagement report has not yet been confirmed. A source in fact did reveal "Jessica has never been happier than she is when she's with Tony. She knows her first marriage didn't work out, but she has a really good feeling about this one, and wants to make her feels for Tony clear."

February 21, 2008 06:50:22 GMT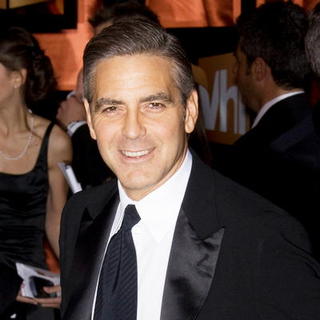 is having his image immortalized by the Jelly Belly Gourmet Beans Company who has created a portrait of him using 10,000 sweets. Clooney's jelly bean likeness reportedly will be displayed at the company's suite at Beverly Hills' Luxe Hotel before it is donated later this week to a charity of the actor's choosing.

The mosaic masterpiece features Cotton Candy beans for Clooney's cheeks and Buttered Popcorn candy for his highlighted hair, it has been reported. See Clooney's jelly bean portrait after this news.

February 21, 2008 06:21:25 GMT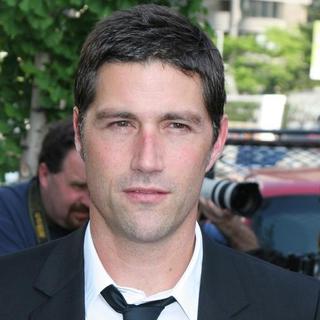 The Academy of Science Fiction, Fantasy and Horror Films has announced the nominations for the 34th Annual Saturn Awards. While the Greek epic "" was the leading nominee in the film categories with 10 nods, drama TV series "Lost" was the leading nominee in the TV categories, nabbed 7 nominations all at once.

The nominations that "Lost" earned were Best Network Television Series, Best Actor on Television, Best Actress on Television, Best Supporting Actor on a Television, and Best Supporting Actress on a Television. Take a look at the complete award nominees, from the Film, TV, and DVD categories, at .