July 16, 2008 02:24:36 GMT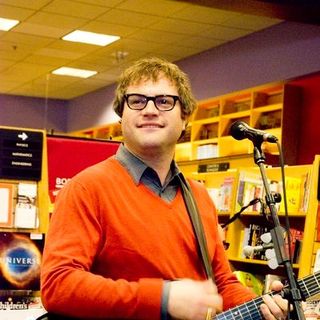 Steven Page, the lead singer of band , was arrested in New York last Friday, July 11 for allegedly possessing cocaine. According to the explanation given by the authorities, Page was busted Friday morning at about 2 A.M. along with two females after police noticed a suspicious car with its driver's side door left open in an apartment in the village of Fayette and found a man, Page, and woman, identified as Stephanie Ford, in a nearby apartment with a white capsule in front of them.

"As [the officers] approached the apartment they saw people in the window sitting at a table and it looked like they were engaged in something. There was a white capsule and a white powdery substance that later tested positive for cocaine," Capt. Bill Bleyle with the Manlius Police Department in New York State explained. Both Page and Ford were charged with felony possession of a controlled substance.

July 15, 2008 09:01:39 GMT

Arguably considered as ladies' man, is back on the single market yet again as he reportedly has dumped model girlfriend Nereida Gallardo. It was just late last month that the pair were snapped showing off their public display of affection (PDA) during a holiday on a luxury yacht in Sardinia, now that reports of their split have been all over the net.

According to Portuguese newspaper 24 Horas, the couple's break-up is a "secret of the gods", but the publication went on to claim that Ronaldo was tired of reading lurid headlines about Gallardo's past relationships. To make matter worse, recent report claimed Gallardo had a fling with Spanish international footballer Sergio Ramos.

July 15, 2008 08:19:53 GMT

Is it safe to say that a wedding is finally on the card for and girlfriend ? The pop singer has fueled rumors that he's planning a wedding with the movie beauty after he was seen openly browsing wedding venues.

Whispers have been swirling that Justin's family, including her mother Lynn Harless and grandmother Sadie Bomar, already encouraged him to marry Biel. Sadie, furthermore, has even suggested her grandson to hold his wedding at his mother's backyard in Tennessee which she considered as a perfect wedding venue since it's a big yard with beautiful flowers.

July 15, 2008 07:15:23 GMT

Rumor has it that and are dating. No evidence to the report, but it was the close relationship they embarked during their current tour which presumably prompted the dating speculation.

Taylor has been joining the on tour in Dallas this week and she will also be joining the brothers in Anaheim. Word on the block is that the country music singer is doing more than just singing on stage with the siblings. She's rumored to have been romancing Joe.

July 15, 2008 06:46:51 GMT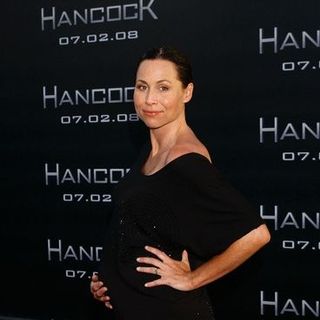 She wouldn't reveal the identity of the man who has impregnated her. She as well won't reveal the sex of the baby she's carrying. , nevertheless, has picked out names for her not yet born baby.

According to the news media, the pregnant actress is going to name her baby Thomas if it's a boy and Isabel if it's a girl. About the options, she claimed that she was just being "traditional" and avoided the Hollywood trend to give children wacky monikers.

July 15, 2008 05:11:38 GMT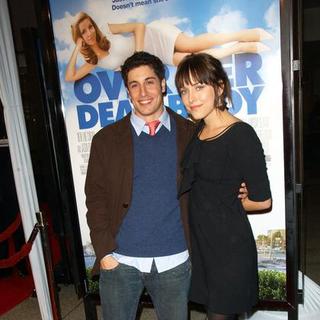 and Jenny Mollen's second wedding has been held and US Weekly already obtained the details of the nuptials. Unnamed sources confirmed to the news media that the pair exchanged wedding vows for a second time at the Honig Winery in Napa Valley, CA on Sunday, July 13.

Prior to the main wedding event, Biggs and Mollen held a rehearsal dinner and wine tour in Napa Valley on Saturday night, July 12. As for the Sunday ceremony, which reportedly was attended by 40 to 50 guests, it witnessed the bride wearing a Monique Lhuillier gown and Neil Lane jewels.

July 15, 2008 03:58:00 GMT
While the newborn twins of Hollywood power couple and were last reported to have earned their celebrity parents an offer for magazine cover with a total amount of $11 million, and her singer hubby on the other hand are not pimping out their daughter to the tabloids. The couple reportedly have turned down several multi-million dollar offers to publish the first pictures of their daughter Sunday Rose Kidman Urban.

Unlike many other celebrity parents who sell the first pics of their children to magazines for cash, either for their own sake or to be donated to charity, Nicole and Keith won't do that. They are planning to make public the pics for free should they later in the future want to expose their daughter, The Sydney Morning Herald reports.

July 15, 2008 02:51:40 GMT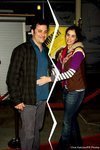 It's official, and are a couple no more. Both of them have ended their love relationship after a five-years of dating.

Neither of them have spoken publicly about their split, which was first reported on Vanity Fair magazine's website. Publicists for them, in fact, have confirmed their separation to the press Monday, July 14.

July 15, 2008 02:23:56 GMT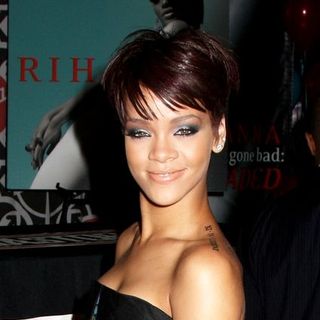 No stranger to charity-related work, has been recruited as the spokesperson for Gucci's first ever United Nation's Children's Fund (UNICEF) ad. Dubbed, "Tattoo Heart," the ads will feature the songstress donning Gucci's special-edition products, all of which are incorporating a tattoo-style heart designed for UNICEF.

The first round of the ads is set to debut in the December issue of various magazines. 25% of sales will be donated to the UNICEF organization.

July 14, 2008 09:44:05 GMT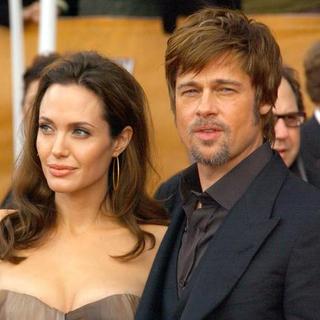 The war starts. It was just last Saturday, July 12 that gave birth to her much reported twins now that a bidding war for the first pics of the infants has begun. The movie star and her longtime partner reportedly have negotiated the first picture rights for their babies for a total amount of $11 million.

An undisclosed U.S. magazine is reported to have offered the high profile celebrity couple the amount of money for the first official portrait of baby boy Knox Leon, and baby girl Vivienne Marcheline. And while the amount of cash is claimed as a breaking record, experts say that figure could go even higher, with English publicist Max Clifford predicted the pictures even could earn the parents 10 million pound sterling. All the money reportedly is going to charity.

July 14, 2008 09:11:39 GMT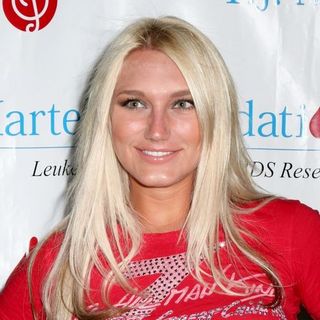 Hot on the heels of her parents' divorce drama, new report surfaced by the hour that has been offered a deal to pose naked for men's magazine Playboy. The Insider, which broke the news, claimed the star has been approached to flaunt her curvy figure for the publication.

"The original rumors were that Brooke was being offered a special celebrity centerfold edition and she'd be the 55th Anniversary Playmate," a source was quoted as saying. "But that's not how we pick our centerfolds."

July 14, 2008 07:27:35 GMT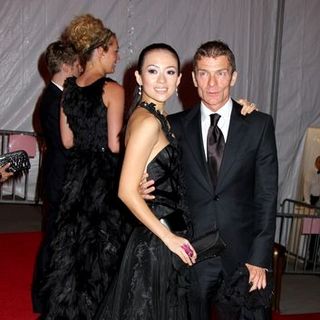 is engaged to marry. The actress is engaged to boyfriend, Israeli multi-millionaire and venture capitalist, Vivi Nevo.

Nevo made an announcement about their engagement while he was attending the annual conference of Allen & Company in Sun Valley, Idaho on Tuesday, July 8. He, furthermore, added that a wedding has been set to be held next year.

July 14, 2008 05:10:22 GMT

Amidst heavy speculation that they're about to make public their long-rumored lesbian relationship, and have been photographed kissing yet again. TMZ posted a pic of the pair, dated July 12, which apparently showed them smooching.

Details of the photo, when and where it's taken, were not mentioned. It simply shows the DJ inside a black vehicle while Lindsay, who was on the outside of the car, tried to get a kiss from her through the opened window.

July 14, 2008 04:34:44 GMT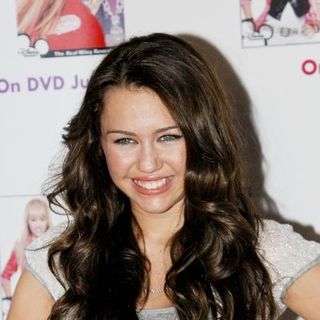 It's been sometimes that appears to be back on track after the scandal surrounding her Vanity Fair photo shoot now that more pics of her hit the web. The photos are believed to be made public by someone who hacked into one of the star's email accounts.

One of the photos that have been leaked to the Internet shows Miley dressed in a wet t-shirt in what appears to be a public shower stall. Another photo shows her taking a picture of herself with her iPhone, blowing a kiss into the camera with her t-shirt rolled up, showing off her stomach.

July 14, 2008 03:57:53 GMT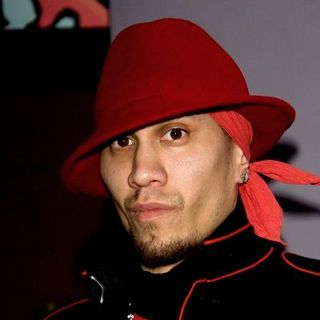 One of the performers walked down the aisle Saturday, July 12 and it's not . The hip-hop/pop group's wed his fiancee Jaymie Dizon at St. Andrews Catholic Church in Pasadena, Calif., a representative for the couple told People magazine.

The newlyweds exchanged diamond and platinum wedding bands, which matched the bride's Neil Lane engagement ring. Served as the best man was the groom's childhood friend and manager Polo Molina. Further details were not disclosed.