September 19, 2008 08:30:29 GMT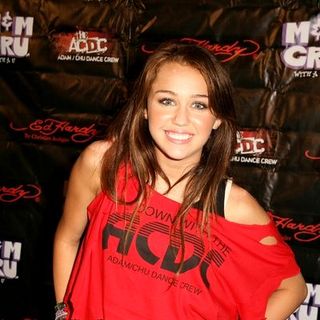 Having a very full plate on her agenda, would take a break from her hectic schedule to attend the highly anticipated "" to show some support for her actor friend . "Miley and a bunch of my friends are going to come and support me," the TV star told E! News during a break from rehearsing for his upcoming stint on the competition.

Feeling "really, really excited" about having Miley and his other friends supporting him, Cody admitted to have been practicing his dance moves with the Disney sensation. He, moreover, also got some advice from her singer father , who was a former contestant on the series.

September 19, 2008 07:10:03 GMT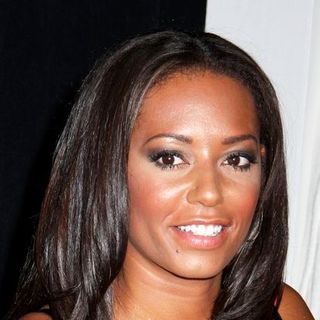 Already having her own clothing line and becoming the celebrity model of several products, Melanie Brown is having another project in the work, a fitness video. The DVD, which is a three-disc set, is titled "Totally Fit".

As of its content, the fitness video reportedly features a 28-day plan of aerobic and resistance workouts set to up-tempo and dance music, plus Brown's advice and tips on nutrition, recipes and snacks. "For anyone with jubbily bits, I'm going to tighten you up, make you laugh and enjoy your workout no matter what level of fitness you are," the Scary Spice boasted about her upcoming DVD.

September 19, 2008 07:03:52 GMT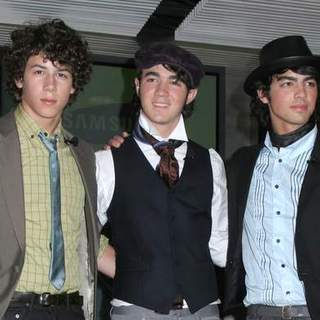 and helped to celebrate brother ' 16th birthday in style, renting the Dodgers Stadium in Los Angeles to play baseball with some friends. "[Kevin, Joe and Nick] rented out the stadium last night to play a baseball game with some friends," a source told E!

It appears that the celebration came a bit late for Nick, who turned 16 on Tuesday, September 16. On the big day, he was simply seen walking his dog Elvis around his neighborhood in Toluca Lake, California instead of having a birthday bash. Then, on Wednesday afternoon, September 17, he, Kevin and Joe were all seen picking up several pairs of sneakers and other sporting goods at the Big 5 Sporting Goods store in Beverly Hills.

September 19, 2008 04:58:33 GMT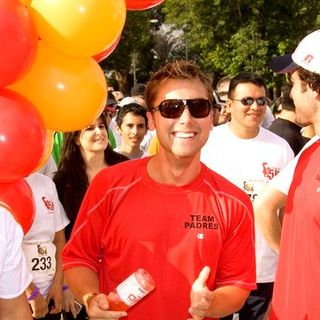 Already considered as an early favorite on "", finds it hard to deal with the pain of wearing heels for his stint on the series. "It's not that fun. My feet are swollen sausages every day!" so he told People magazine at the Lollipop Theatre Networks cocktail party Tuesday, September 16.

Revealing more of the pain he has experienced while prepping for "Dancing with the Stars," the former singer admitted that spending countless of hours for four weeks exercising for his upcoming performance on the series' season 7 premiere has made him "feeling his age." He testified that at 29 "it doesn't feel the same at all" adding "the first thing you notice is your knees, then your lower back goes out, your arms start hurting-and the feet!"

September 19, 2008 03:59:36 GMT
Grammy-winning singers and are among a number of celebrities who have been immortalized as miniature Lego characters. The special edition figures of celebrities have been created to mark the 30th anniversary of Lego, which was first created in 1978.

Madonna's Lego character features her wearing what looked like a stage outfit with the symbol "M" on its center. It , moreover, also has her trademark blonde hair. The Lego holds a microphone on its left hand. That of Amy, on the other hand, features her trademark hair style and tattoos.

September 19, 2008 02:37:09 GMT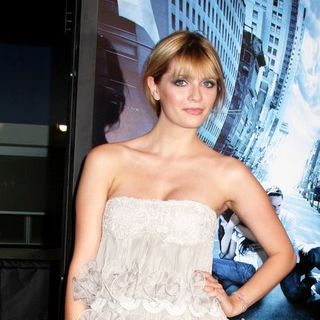 has suffered a wardrobe malfunction Wednesday night, September 17, flashing a breast while leaving a fashion show in London. The actress' breast apparently slipped off her dress while she was hopping into a taxi.

Always one to take chances with her wardrobe, Mischa attended the Fashion For Relief fundraiser, held at the BFC tent at the Natural History Museum in downtown London. During the event she was seen wearing a red-and-gold satin evening gown. She even beautified her look by wearing silver bangle bracelets and leather heels.

September 18, 2008 08:23:33 GMT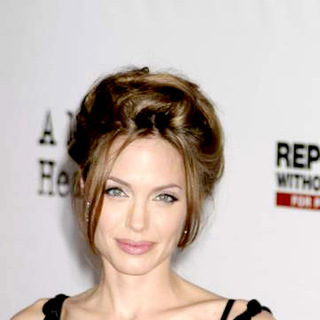 Getting better with age, and are two perfect choices to be featured on the cover of Playboy magazine, the men's magazine's boss Hugh Hefner reportedly said. He is setting his sights on both movie beauties, considering them to be fitting the bill perfectly to become its cover girls.

"We don't go for glamor - what we are looking for is a very natural girl-next-door look," Hugh told Pop Tarts on the criteria he's looking for in a lady in order to be featured on his magazine's cover. "I think that's what set things at the very beginning - what set the Playmate centrefolds apart."

September 18, 2008 07:17:16 GMT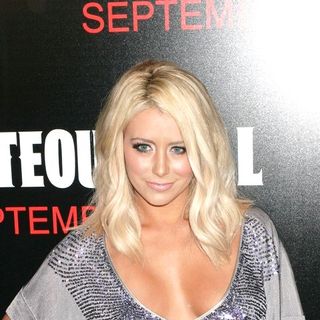 's singer is taking her "bad girl" predicate a notch higher, baring her breasts for raunchy poses for the October issue of Complex magazine. Her cover shoot for the men's magazine sees her being photographed in a sexy black dress that almost exposes her left boob.

Also posing for several other pictures, Aubrey is seen inside the publication posing seductively in a stripper pole, sticking her tongue out to lick the iron while having one of her naked breasts pressed into it. Greater than both pics, the other pic even features her posing only in her knickers, covering her naked breasts with both of her hands.

September 18, 2008 04:38:19 GMT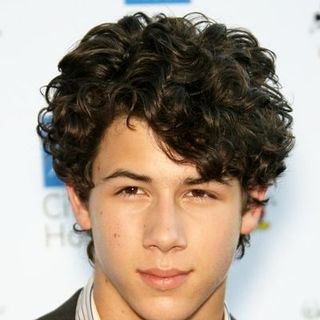 Keeping his 16th birthday low key, gets a pooch as a birthday present from his family and he names it Elvis. It is reported that he takes the name from his favorite musicians, and .

Nick, the youngest of the , turned 16 years old Tuesday, September 16. And instead of having a star-studded bash, he preferred to spend his big day happily walking around his neighborhood in Toluca Lake, California. He took Elvis along with him. He and the golden retriever were seen together again on Wednesday, September 17.

September 18, 2008 04:14:56 GMT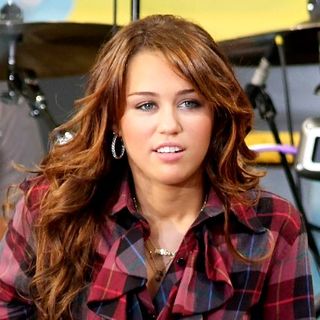 Despite her representative and friend's denial, keeps adding fuel to the rumors that she's dating underwear model . After two previous dates, the twosome were spotted together again, going on their alleged third date on Wednesday, September 17, visiting Universal CityWalk in Hollywood, L.A.

Miley and Justin weren't all alone. They were joined by her mother Leticia Cyrus, sister Brandi and her boyfriend. Happily posing for the cameras with some of her fans, Miley looked relax and seemed to be enjoying her time very much.

September 18, 2008 03:46:39 GMT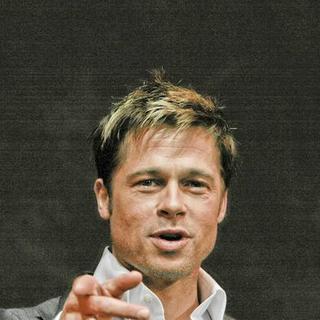 Previously raising eyebrows after saying that he and longtime partner won't get married until everyone in the United States, including the gays, has the same right, has made a donation to fight the ban of gay marriage in Massachusetts and California where gays have won the right to wed. He has on Wednesday, September 17 donated $100,000 to the "No on Prop 8" campaign to fight California's November ballot initiative, Proposition 8, which attempts to overturn the state Supreme Court's decision of legalizing same-sex marriage.

"Because no one has the right to deny another their life, even though they disagree with it, because everyone has the right to live the life they so desire if it doesn't harm another and because discrimination has no place in America, my vote will be for equality and against Proposition 8," Pitt said in a statement about the donation he made. His political and philanthropic adviser, Trevor Neilson, told The Associated Press, the movie hunk was surprised that his celebrity pals had not donated more money to support the battle against Proposition 8.

September 18, 2008 02:26:06 GMT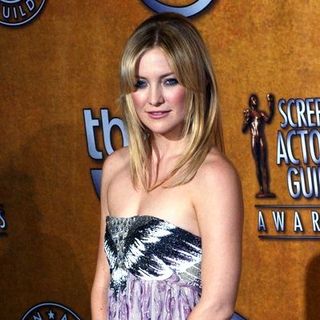 People magazine's annual list of Best Dressed Women of 2008 has been unveiled on Wednesday, September 17 and it sees and topping the first and second slots in succession. Seizing the No. 1 spot of the list, Hudson is praised for her "haute hippie taste" and adding into her look "a new touch of polished elegance." Rihanna, meanwhile, is selected for her "sugar and spice" style and her "sophisticated mix of glamorous gowns and funky dresses."

Joining them both on the list is who's at No. 3. She's dubbed by People as "better than ever" and praised for "reviving up her classic look and shortening her famously long locks, as well as her hemlines."

September 18, 2008 02:01:21 GMT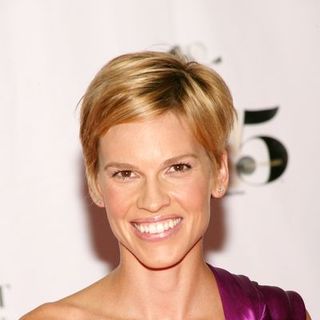 is back home and recovering following a brief hospitalization for what her manager, Jason Weinberg, cited as a minor medical procedure to remove a small growth. Breaking the news of her hospitalization to People magazine, Jason did not provide further details of the actress' exact illness and recent health progress.

Jason simply told the magazine, Swank was "experiencing some discomfort and went to see her doctor, who prescribed an immediate course of action that included a brief hospitalization to remove a small, benign growth." Jason went on revealing, "her condition has been resolved and there are no continuing health issues, with the exception of some short-term rest and recuperation."

September 17, 2008 09:46:12 GMT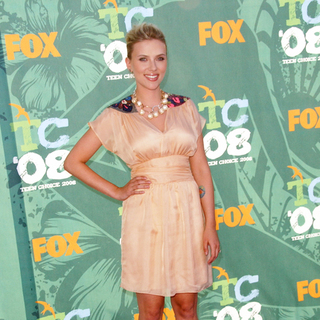 and are giving their celebrity status a whole new meaning by taking part in social cause to promote cell phone recycling. The movie stars are raising awareness for people to start recycling their used cell phones in a bid to lessen CO2 emissions by limiting the energy needed to create new phones.

The Environmental Media Association (EMA) and Lionsgate studio are the two parties behind the public service announcements (PSAs) that feature both actresses. The magazine ads reportedly will start appearing on People magazine this Friday, September 19.

September 17, 2008 08:45:01 GMT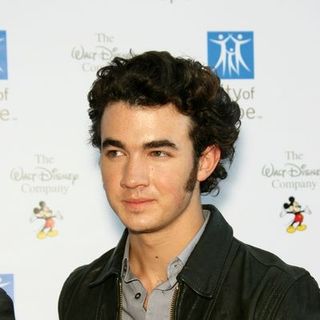 Amidst his band's hectic schedule, still has time to channel his interest on posh car. The eldest of the was seen taking a white Lamborghini on a test drive in Los Angeles on Monday, September 15.

Kevin was seen wearing black t-shirt under his gray coat. He was also spotted wearing a watch, necklace and bracelet. He had what appeared to be sunglasses on his hands. No sign of the presence of his brothers and . A peek of can be seen on The Sun.