October 28, 2008 03:48:11 GMT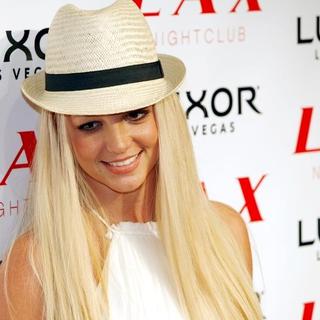 Working hard to get back into shape ahead of the December release of her new album "", shares the secret to her new toned body by taping her workout routine for fans to watch. The pop singer, who's working on her comeback into the music scene, documents her fitness regimen with her trainer in a video posted on her official website.

In the video, Britney is seen giving fans an exclusive peek inside her home gym. She, as claimed by the so-called Team Britney who posted , meets her trainer, Seven, four to five times per week for rehearsal.

October 28, 2008 03:15:46 GMT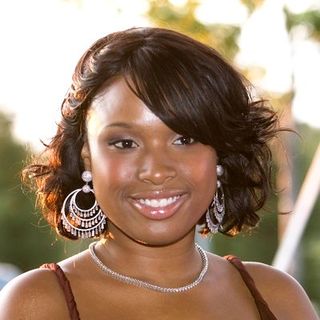 Feeling a deep sympathy for , whose mother, brother and young nephew have been killed, "" judges , Simon Cowell and offer their prayer and support for her. Meanwhile, it has been reported that around 100 people have gathered for a candlelight vigil outside the Englewood neighborhood family home of Hudson's family Monday, October 27 to grief the tragedy happened to her family.

Paula, who has personally reached out to Hudson soon following the incident, said, "This is a horrific tragedy, and my thoughts and prayers go out to Jennifer and her entire family." She added, "The time I had to get to know Jennifer and forge a wonderful friendship with her while she was on Idol was very special to me, and I personally can't imagine a greater loss for any family."

October 28, 2008 02:07:09 GMT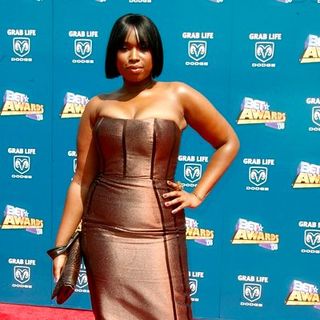 The dead body of 's young nephew, 7-year-old Julian King, was found by the police in an SUV on Chicago's West Side on Monday morning, October 27. Chicago Police Department Superintendent Jody Weis confirmed the harrowing news at a press conference held later in the evening, saying, "Tragically, search efforts ended shortly after 7 A.M. At this time, we can confirm that the body located inside the vehicle was the body of 7-year-old Julian King."

Julian was pronounced missing Friday, October 24 soon after inside the family's residence, 7019 South Yale Avenue, at 2:44 P.M. An Amber Alert, a child abduction alert bulletin outed by the authorities after a child is abducted, had been issued for Julian. A 1994 white Chevrolet Suburban with Illinois license plate X584859 was also proclaimed to be connected to the case.

October 27, 2008 07:47:23 GMT
It appears that has moved on from her failed relationship with former fiance, billionaire philanthropist Arpad Busson, as she reportedly has found a new man to date, British-born businessman Brian John Burgess. Her alleged romance with the 56-year-old man has been put under the media microscope since he reportedly is a convicted drugs trafficker.

MacPherson and Burgess' first meeting happened when she hired his removal company, Aussie Man & Van, to move from London's Notting Hill to nearby Ladbroke Grove this summer. The supermodel was seen driving him in her classic convertible Aston Martin in London recently. It was since that time that dating reports began to spark.

October 27, 2008 06:37:17 GMT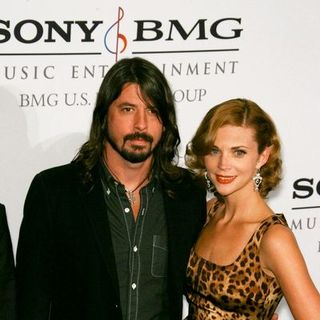 A representative for has confirmed that the ' frontman-songwriter and his wife Jordyn Blum are expecting their second child. No other details are given and no due date has been disclosed at time of writing.

Grohl, 39, and Jordyn, 32, have been married since August 2003. They already have one daughter, named Violet Maye, who was born in April 2006.

October 27, 2008 04:58:28 GMT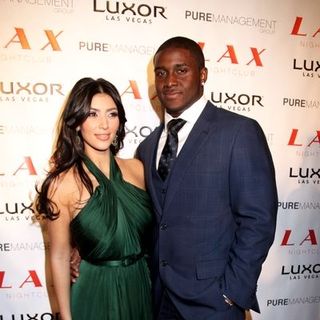 Spending her actual 28th birthday on October 21 at an Alabama medical center to accompany her boyfriend , who was hospitalized due to an injured knee, gets her actual birthday bash after all by hosting a party at LAX nightclub inside Luxor Hotel and Casino in Las Vegas, Nevada. For the party, held on Friday, October 24, she was joined by Reggie, and sisters Kourtney and Khloe. Choreographer and music video director, Robin Antin, reportedly was also in attendance.

Kim, Kourtney, Khloe, Robin and some friends initially gathered in Kim's hotel room at the Luxor on Friday night for a party. They were all having fun when Reggie rang the doorbell, just half an hour before the group was to head down to the nightclub LAX, to surprise Kim. It is claimed that the NFL player has been given the green light to fly to Vegas at the last minute. "He is doing better than expected and returning to the field soon," a source told E! Online.

October 27, 2008 03:37:55 GMT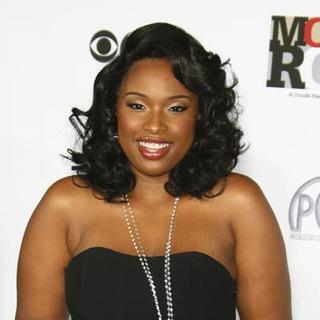 Hot on the heels of , Democratic presidential candidate Barack Obama is reaching out to her, taking time out from campaigning on Saturday, October 25 to send his condolences for the Academy Award-winning actress-singer. Besides him, rapper-actress and singer are among the many celebrities who also offer support for Hudson.

Speaking to of "Extra", Obama said he was saddened upon hearing report on Hudson's mother and brother's murder. "It was heartbreaking -- in fact, I'm still trying to get a phone number to call her at this tragic time," the politician stated. "She is somebody who has campaigned for me, and she also lives in my community. So, we're really going to have to help her and pray for her and her family during this difficult time."

October 27, 2008 02:35:06 GMT
"" cast member gave birth to a baby boy just hours before she was to appear on the show. The baby, named Archie Arnett, weighed in at 8 lbs., 1 oz. at time of birth. He is Amy and her actor husband 's first child.

"On behalf of Amy and Will, I can confirm that Amy gave birth to Archie Arnett on Saturday, October 25th," the actress' representative Lewis Kay said in a statement. "Amy, Will and Archie are all healthy and resting comfortably," Lewis added.

October 27, 2008 02:21:03 GMT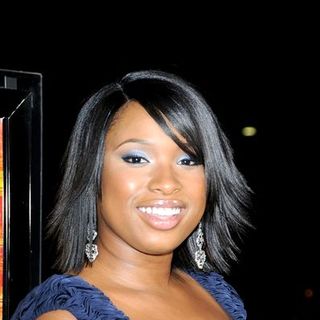 Oscar winner took to Saturday, October 25 to thank people for their outpouring support for her and her family in the wake of the day before. She, additionally, asked for the public's help for the safe return of her missing 7-year-old nephew, Julian King. In companion with the post, Hudson also posted two photographs of Julian to make it easier for people to notice him.

"Thank you all for your prayers and your calls," the posting, signed by The Hudson Family, read. "Please keep praying for our family and that we get Julian King back home safely. If anyone has any information about his whereabouts please contact the authorities immediately. Here is a picture of Julian and what he was last seen wearing. Once again thank you all for being there for us through this tough time."

October 25, 2008 07:16:16 GMT
and have fun together during the taping of her talk show "", aired Thursday, October 23, when the "" star flashes her pants in front of the many audience. Instead of creating controversy, her act provokes laugh from them as she wears an over-sized boxer with the name of the talk show host printed on it.

"I had friends dare me to wear something back stage," Hayden tells Ellen as she begins to roll up the lower part of her mini black dress, deliberately showing off her man's boxer. The gray boxer is branded with the "Ellen" logo around its waist cut.

October 25, 2008 06:44:01 GMT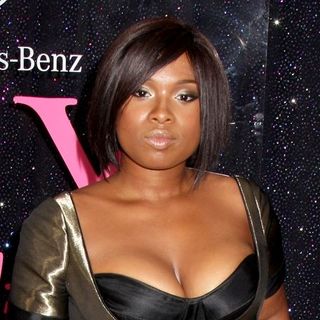 An update in the murder case of 's mother and brother has just been given by police sources claiming that the suspect, William Balfour, has been put in custody. Chicago police have yet confirmed that matter though.

The Chicago Sun-Times gives a "developing story" on the murder case, claiming on its site Chicago Police detectives have been interviewing William who was declared by the police as the one and only suspect in the case hours after Hudson's mother Darnell Hudson Donerson, 57, and older brother Jason Hudson, 29, were found dead inside the family's residence, 7019 South Yale Avenue, at 2:44 P.M. Friday, October 24. He was arrested later that day after police tracked his whereabouts around the city.

October 25, 2008 04:28:59 GMT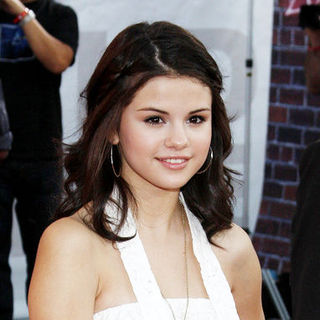 has nothing to hide when she is asked to comment on and 's much publicized romance despite the fact that she keeps her own love life under the radar. Expressing her praise for both of them, she even wishes all is well in their love relationship.

"I honestly think that she's adorable," Selena told US Weekly at the Comme des Garcons for H&M Collection preview in N.Y.C. on Thursday, October 23, when asked on what she thinks about fellow Disney star Miley. "I think she's really sweet."

October 25, 2008 03:52:53 GMT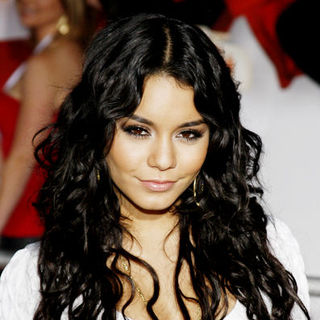 Stopping by "" for a scheduled interview to be aired Friday, August 24, was quizzed on several personal questions about her on-and-off screen lover , his kissing skills and favorite breakfast among the other things. She, moreover, also talked about doing waltz on one of "High School Musical" film and her birthday gift for Zac.

Keeping her lips sealed at first when talk show host asked her if Zac is a good kisser, Vanessa simply gave a big thumbs up when Ellen wouldn't let her dodge the question, keep pressing her by saying "Well, you've got to say yes!" To that the young actress responded with a smile, "OK, yes, fine." Ellen then jokingly said, "You can't not answer that question!"

October 25, 2008 03:01:16 GMT
Celebrity drummer has been spotted out for the first time since last month, heading out for a bite in Los Angeles on Thursday, October 23, with his daughter Alabama. The father-daughter duo was seen dining out at the Marmalade Cafe.

Spotted sporting all-black outfits with a matching cap, Travis was photographed carrying Alabama with both of his hands. His left leg was still in bandages, whereas his right leg had visible signs of wound.

October 25, 2008 02:35:09 GMT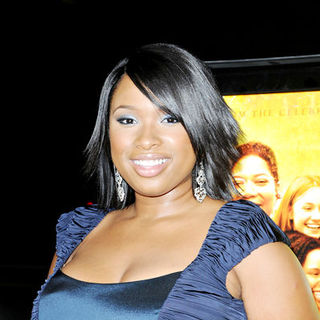 In the wake of the shocking news claiming 's mother and brother were shot to death Friday, October 24 in a South Side home, a confirmation has been issued by the authorities that they have identified the suspect, William Balfour. He is described as an African-American male in his late 20s and is considered armed and dangerous.

The bodies of Hudson's mother Darnell Hudson Donerson, 57, and older brother Jason Hudson, 29, were found dead inside the family's residence, 7019 South Yale Avenue, at 2:44 P.M. Friday. According to public records, the home is owned by Darnell. Meanwhile, Hudson's 7-year-old nephew, Julian King, who also lives at the same residence, was reported missing.