November 13, 2008 03:30:50 GMT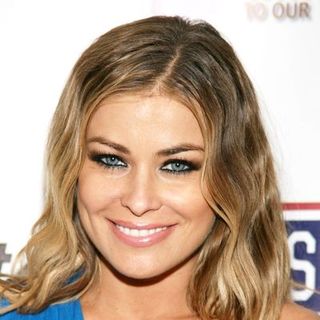 No stranger to doing raunchy poses for magazine spreads, is reported to be featured in an all-new eight-page spread for Playboy's forthcoming 55th anniversary January issue. People magazine is the first to break the news, which has since made its round all over the web.

Neither Carmen nor Playboy has verified the circulating report. In the meantime, it is widely believed that Carmen's pictures will hit the web prior to the release of the special issue on December 12 later this year.

November 13, 2008 02:53:22 GMT

Reportedly planning to hold a second wedding, and , who initially exchanged wedding vows in a top secret ceremony in September, reportedly will invite 150 guests to the planned festivity. It is not mentioned just yet who will make it to their guest list.

Speculation on Scarlett and Ryan will hold a second wedding first popped up early last month, only days after they got married. It was widely believed that both movie stars will hold a larger wedding celebration.

November 13, 2008 02:22:13 GMT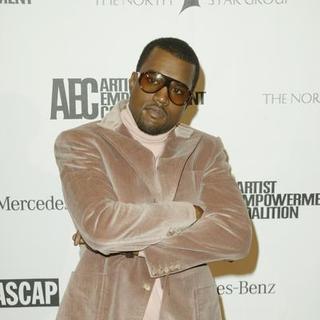 Hip-hop artist opened his heart and shared his feeling to the press, saying he's feeling lonely since the death of his mother Donda West last year. He, thus, wants to start a family soon, but finding it hard to find the perfect match.

Attending a London listening party for his new album "" Tuesday, November 11, Kanye told reporters, "It's lonely at the top." He then explained, "Losing my mom, having no woman in my life to support me - I feel like I'm on my own and can only express it through my music."

November 12, 2008 09:41:26 GMT

Star magazine has broken the report that celebrity lovers and have engaged and already talked about getting married. While there has yet official confirmation from either parties or their representatives, Internet reports have been abuzz that the actor has proposed to the supermodel.

"They are talking about settling down and getting married in a year. They have had a bit of a crazy year, but they do love each other and she wants to be his wife," a source tells Star. No record just yet on when and where the couple will hold their wedding ceremony.

November 12, 2008 09:14:13 GMT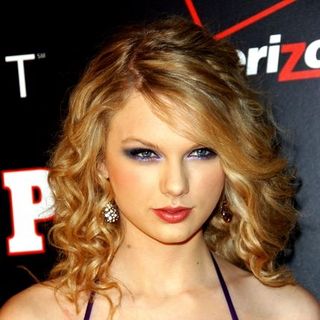 Country music singer opens up to Just Jared about the three things that people might not know about her. She, moreover, also talks about some other issues ranging from her favorite prank played while she was on tour with to the last three ring tones on her cell phone.

On the first matter, three things about her that people do not know, Taylor says, "I think three things people don't know about me are that one - I have really bad eyesight." She goes on explaining, "So I have these huge glasses that I wear that are the ugliest pair of glasses you'll ever see in your life. But they were the ones in the glasses store that no one was going to buy. They were in the corner, they're all dusty. I'm like, 'no one is going to buy those, and they're so ugly'. So I had to buy them."

November 12, 2008 08:27:05 GMT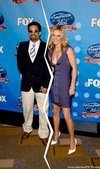 Singer and mother of one daughter, , is reported to have dumped her boyfriend, dancer Ivan "Flipz" Velez, over the phone. Per Britain's Closer magazine, she ended their romance three weeks ago after only six months of dating.

"She called 'Flipz' when she returned to the UK from Los Angeles and confessed that things just weren't working for her," a source close to Geri tells the publication. "Geri said she'd hoped it would be an amazing love-of-her-life romance, but that the spark just wasn't there. She couldn't deal with the distance between them and thought it was best to end it before he got even more hurt."

November 12, 2008 07:49:29 GMT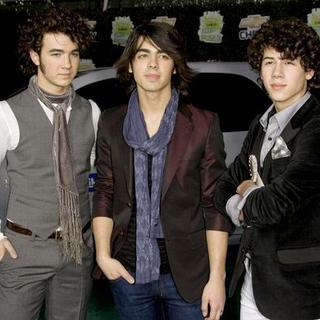 were on the so-called Jonas Headquarters Mailroom to read the fan mails they've received in the past months when they decided to sing one of their fans, named Natalie, "Happy Birthday." Besides, they also took time answering fans' questions in addition to sing the songs their fans have penned for them.

They videotaped the moment and then posted the footage on YouTube. At the end of the video, the brothers pointed to a couple of boxes full of fan mails that they promised to read. In a post accompanying the video, , , and wrote, "Thank you guys so much! We love you all, and for those of you who've asked, here is the address to send all of your fan mail! We can't wait to read it!! Jonas Brothers C/O Ultrastar Entertainment 45 Main St. Brooklyn, NY 11201. Thanks again."

November 12, 2008 06:47:05 GMT

New report has just surfaced by the hour that is romancing , who starred in the music video for ' hit song "Lovebug." He, according to People as being informed by a source, has begun seeing the 22-year-old actress quietly despite the fact that he has just ended his romance with then girlfriend, country music singer .

"They met on the set of his music video," the source is quoted as saying. "All the guys always had thought she was really pretty and that's why they asked her to be in it." Still according to the source, Joe and Camilla began dating "only after doing the video".

November 12, 2008 06:09:35 GMT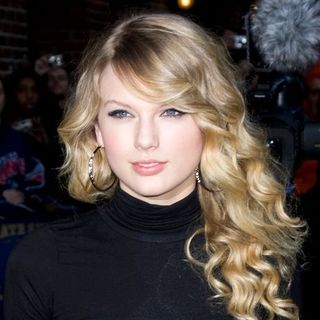 In an interview with MTV News, acts very public about her love life by stating that she no longer talks to her ex-boyfriend . "I don't talk to him," she admits, adding that she thanks fans, because of whom she could finally make her broken love relationship with the singer public. "With this situation, I feel like I owed it to my fans to be like, 'Look, it happened, you weren't crazy,' and address it," she tells MTV News.

Furthermore stating that she perceives her past relationship with Joe as "a chapter" in her life "that's closed now," Taylor says she doesn't know if he has listened to "Forever & Always," a song inspired by their broken love relationship which she wrote for her just released album "". Above all, she makes no secret that she likes "to write personal songs," explaining, "I like to write songs that are very obviously about people. It's kind of hard to change your stripes. I like to write songs about love, and I like to write songs about relationships, and I like to write songs about boys."

November 12, 2008 04:36:51 GMT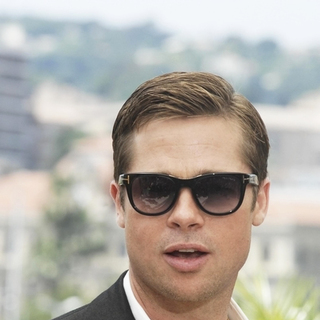 has shrugged himself off the minor scuffle involving him and a security guard Monday night, November 10 at a Los Angeles theater during the screening of his new movie "." In a comment he made to People, the actor said he's cool with incident and tends to consider it as something common.

Brad arrived half an hour early for the screening, held at the Bruin Theater in Westwood, only to find load of photographers were waiting for him outside the building, People reported. He, as claimed by one photographer who happened to be at the scene, "didn't seem to mind having his picture taken and he instead seemed excited for the preview and was smiling."

November 12, 2008 03:31:23 GMT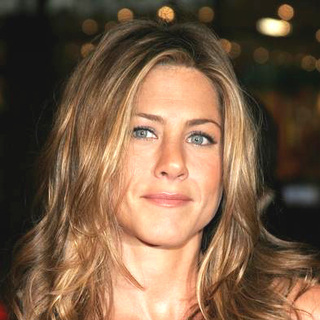 Speaking for the first time ever about the affair that had with her ex-husband while she and the actor were still together, tells Vogue she thinks Angie has acted "really uncool" when . Not without reason, but Jennifer says it was because "there was stuff printed there that was definitely from a time when I was unaware that it was happening."

Jennifer defends her opinion towards Angie, saying, "I felt those details were a little inappropriate to discuss. ... That stuff about how she couldn't wait to get to work every day? That was really uncool." Though so, the "Friends" star claims she and Brad still maintain good relationship and even exchange "very kind hellos and wishing you wells."

November 12, 2008 02:31:14 GMT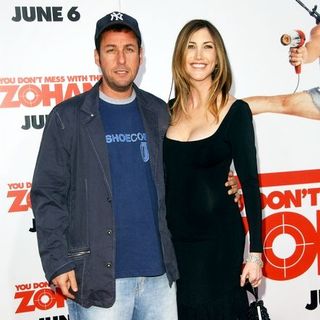 A second baby girl has been born for and his wife Jackie Titone. The infant, born Sunday, November 2, in California, is named Sunny Madeline.

Adam posted a brief confirmation about the arrival of his daughter on his official website Tuesday, November 11. "Jackie and Adam had a beautiful baby girl, Sunny Madeline on November 2," so he wrote, adding "Everyone is happy and healthy."

November 12, 2008 02:05:44 GMT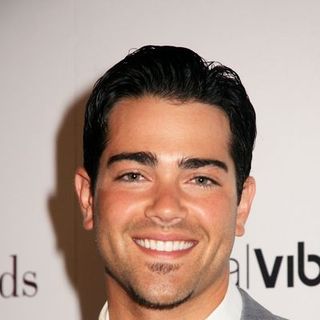 A representative for has confirmed the actor is okay after falling down from a two-story balcony at a party in Monaco over the weekend. The incident has forced him to be transported to a nearby hospital, but he has since been given the all clear by the doctors to fly back to London, where he's currently staying.

Jesse was in Monaco to help hosting the annual World Music Awards, held at Monte Carlo's Sporting Club on Sunday evening, November 9. He was trying to get back to his hotel to change his outfit for he planned to attend an afterparty, held at the Riviera hot spot Jimmy'z, when he suddenly slipped down 40 feet of stairs and bumped his head, the representative explained.

November 11, 2008 09:34:01 GMT

Bill Kaulitz, the vocalist of band , talks with MTV News about the brand new tattoo that he has just had. "You can't see it, because I think I have to be naked," the vocalist says about his new ink, adding that "It's German words, a lot of German words."

Asked about a more personal issue, which is dating, Bill confesses he hasn't had a girlfriend just yet. On him staying single, he explains that being on his band that have a number of tour dates makes it hard for him to know particular girls personally as he has to go from one place to another. Besides, he's been busy focusing most of his time and attention on scheduled on-stage performances.

November 11, 2008 08:55:04 GMT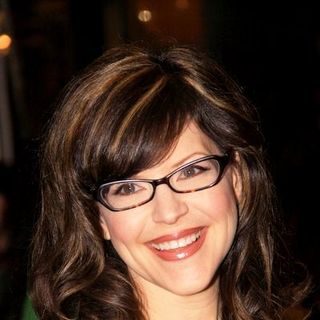 Singer gives her love for glasses a whole new meaning with a plan to launch her own line of eye wear. The line, which has yet to be named, is set to be released on the market in March next year.

"I love glasses, I needed a new pair and people always ask me where I get my glasses," Lisa revealed to OK! magazine on what prompted her to create the glasses line while she was attending the Juicy Couture 5th Ave Flagship Store Opening back on November 6. "So I decided to create a line to share the love of being able to see. We've been working on it for the last six months and it will be in boutiques around the country."