December 02, 2008 08:25:52 GMT
Lee Ryan, the former member of boyband , and his fiancee Samantha Miller have welcomed the arrival of their first child, a baby boy. Celebrity Baby Blog reports the pair named their newborn son Rain Amethyst Lee. He weighed in at around 8 lbs. His birth date hasn't been disclosed though.

Lee Ryan revealed during his 25th birthday in June this year that he had impregnated Samantha Miller, his fan. At the same time he also confirmed he planned to wed her soon. The confirmation sent shock to Lee's friends and family.

December 02, 2008 06:49:34 GMT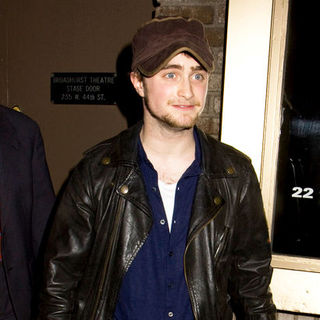 Portraying the character of Alan Strang in stage play "Equus", finds the nude scene he has to do in front of the audience as "never be the most comfortable thing." To James Lipton on Bravo's Inside the Actor's Studio, he says "Personally, not my thing. For some people it's great! But not for me" when referring to his nude scene on the Peter Shaffer's play.

And to overcome the apprehension, as he revealed to James, he trained for 18 months to make sure his body was built up for the role. He, moreover, also worked with a vocal coach. "I got kind of fit because I knew I'd be appearing naked," he confessed. "The play was there to do. Someone had to do it. If you take the job, you take everything that comes with it."

December 02, 2008 05:37:17 GMT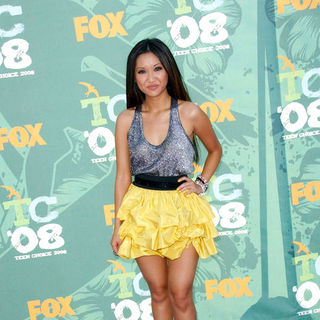 Actress-model-singer has received some random questions from her fans, ranging from boyfriend to promise ring. Taking into account that there are many questions about her, which Brenda answers right through her iPhone, sent to its inbox, E! Online decides to compile them all in a special column.

Asked if she has boyfriend, she claims, "No, because 's already taken! LOL." Relating her single status to the fact if she wears a promise ring, Brenda states, "I feel that's a very private question; whether I wear one or not, I don't believe its about wearing a ring, but that it's about a promise you make to yourself."

December 02, 2008 04:07:58 GMT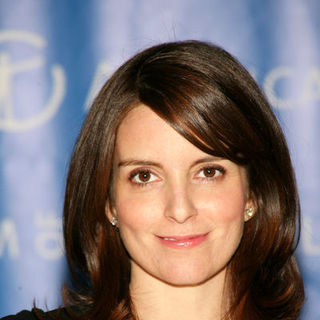 Former "" cast member opens up to the January 2009 issue of Vanity Fair magazine about the story behind the scar on the left side of her face. Besides, she also talks about her loves for cupcakes, strippers role and nice people.

Publicly addressing the scar on her left cheek for the very first time, Fey admits "It's impossible to talk about it without somehow seemingly exploiting it and glorifying it." She goes on telling the publication that she got the scar when she was still 5 years old when a stranger walked into the front yard of her Upper Darby, Penn., home and cut her face, leaving a scar on her left cheek. "She just thought somebody marked her with a pen," her husband Jeff Richmond adds.

December 02, 2008 03:14:15 GMT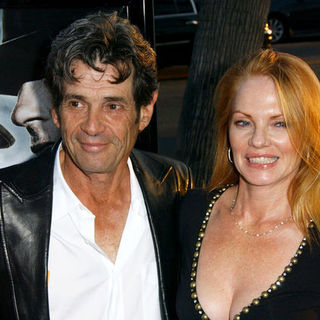 Actress and her actor husband Alan Rosenberg have decided to go separate ways after 19 years of marriage. Her representative publicly confirmed their separation Monday, December 1, giving no words on the reason for their split.

"After 19 years of marriage, Marg and Alan have decided to take some time apart," Marg's representative said in a statement. "They love and respect each other and remain committed to their family."

December 02, 2008 02:43:28 GMT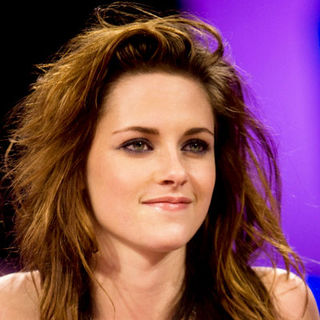 Being in the same scene with movie heartthrob , has only good words for the actor, praising him as the perfect star to play the role of vampire Edward Cullen in "." She even says she cannot imagine another actor in the role.

"Not to put down any of the other actors who came in, because they were really good, but everyone came in playing Edward as this perfect, happy-go-lucky guy," Kristen tells 's winter issue. "But I got hardcore pain from Rob. It was purely just connection," she adds.

December 02, 2008 02:11:50 GMT
William Balfour, the estranged brother in-law of , was arrested Monday, December 1 in . The 27-year-old man is expected to be charged with three homicides.

"We have obtained an arrest warrant for William Balfour. He was released to Chicago detectives," Chicago Police Department spokeswoman Monique Bond has confirmed. At press time, William is still pronounced as the only "person of interest" in the case, but hasn't been charged. Meanwhile, the authorities also have not yet confirmed on what evidence that leads to William's arrest.

December 01, 2008 09:43:51 GMT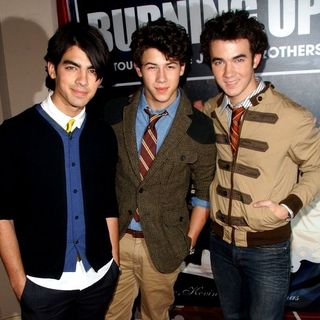 are all interviewed by Times Online's Chrissy Iley who asks the threesome everything from shoes to monogamy and marriage. , , and also open up about their celibacy vows and also the ideal girls in their mind.

Joe is a shoe lover and claims Burberry as one of his favorites brands. "Well, I love shoes. I was wearing these really great pink shoes when we played at the White House the first time," he recalls. "We met the president. We were ready to shake his hand. Instead he gives us a high-five and said he liked my shoes, the pink shoes, so I sent him a pair. I haven't seen him out with them yet, you know. But they're really cool shoes."

December 01, 2008 08:47:23 GMT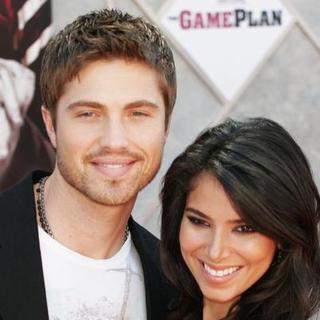 Several wedding pictures of and have been leaked. Some of them show the bride and the groom, whereas the others capture a glimpse of the guests attending , held at the historic San Cristobal fort in San Juan, Puerto Rico on Saturday afternoon, November 29.

Roselyn wore princess-style wedding dress with hand-embroidered pearls and diamonds, which was designed by Venezuelan designer Angel Sanchez. Eric, on the other hand, sported a Calvin Klein suit.

December 01, 2008 07:47:01 GMT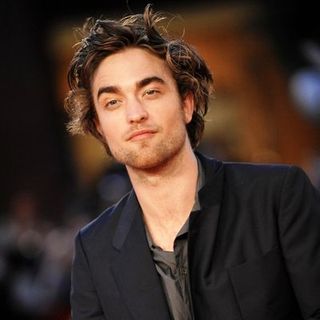 Movie hottie has no problem with the many media reports claiming him dating particular ladies because he admits he always fancies the girls rumored to be his girlfriends. "I am single at the moment but I read stories in the magazines and papers that I am dating so and so or I am dating so and so. But it's not true. But they are very good guesses because I always fancy the girl they pair me up with," he shares.

He then goes on adding, "I'm hoping it's the girl herself who has made it up - then I'm in with a real chance. Maybe I should start getting in contact with them." Defending his single status, Robert thus puts to rest Internet reports claiming him dating the likes of and .

December 01, 2008 06:56:04 GMT

Aussie supermodel puts to rest the mounting reports claiming she has been engaged to actor boyfriend . A representative for her has publicly declared the engagement reports as "completely false and misleading." The representative adds, "Miranda herself has clearly stated she is not engaged. There is nothing else to be said."

Miranda Kerr and Orlando Bloom have been dating since October last year. Despite split report, they are still very much together and even have been rumored to get engaged. The engagement report took its toll over the weekend when the Sydney's Sunday Telegraph 'exclusively' revealed the pair plans to marry next year after they "celebrated their engagement with a romantic getaway in Venice last week."

December 01, 2008 06:25:44 GMT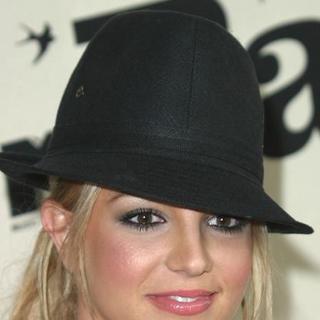 covers another major print media that is Glamour, opening up in the magazine's January 2009 issue about her life and struggle post her public break down, crediting her music to have helped her going through the difficult times in her life. She also tells all about how she tries to find love, comfort, and peace to get back on the spotlight.

"The whole year has been a hell of a year for me," she tells Glamour when recalling the old days she lost the custody of her sons; Sean Preston and Jayden James, shaved her head bald, and was forced to enter the hospital for psychiatric treatment. She reveals further, "I have been working so hard on my album, but I didn't know exactly where I stood with everyone. When I received the awards [at the Video Music Awards] and [the audience] stood for me, it showed me how much love is out there" referring to her sixth major studio effort "." She adds, "Recording this album has helped take my mind off certain things. For me, my music is therapy."

December 01, 2008 05:00:36 GMT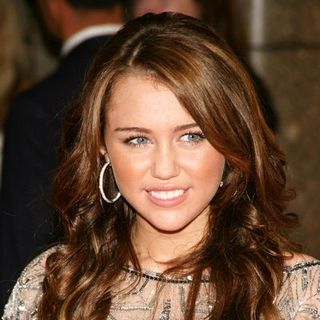 Best female friends and Mandy Jiroux have posted a new video on Miley and Mandy's official YouTube channel, which tapes the Disney actress' another 16th birthday celebration with her friends. Both of them are joined in the video by Miley's older sister Brandi, and best friends Nicole Webber and Moosh.

The more-than-seven-minute video is titled "See You Again." It begins with a scene showing Miley watching herself in an episode of "" in what looks like a living room. Once her female friends drop by her house, all of them decide to have a sleepover party.

December 01, 2008 04:10:46 GMT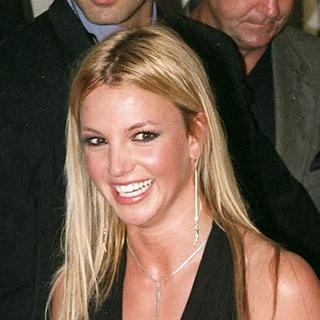 won't turn 27 years old until Tuesday, December 2, but she already had an early celebration Saturday, November 29 at British nightclub G-A-Y. Her appearance at the club was actually part of her mini tour in support of her highly anticipated LP "", due for release in the U.S. right on her birthday.

Britney, who dropped by the club after performing on Simon Cowell's "X Factor," was surprised by her friends with a birthday cake that was decorated to look like the cover of her album "Circus". They then serenaded her with "Happy Birthday."

December 01, 2008 01:42:56 GMT
Actress and her actor fiance have wed at the historic San Cristobal fort in San Juan, Puerto Rico on Saturday afternoon, November 29. They exchanged wedding vows in front of 250 guests, including actress friend Parker.

The bride, 35, wore a princess-style wedding dress, designed by Venezuelan designer Angel Sanchez, which was beautified with hand-embroidered pearls and diamonds. The groom, 32, wore a Calvin Klein suit.