September 03, 2008 09:37:29 GMT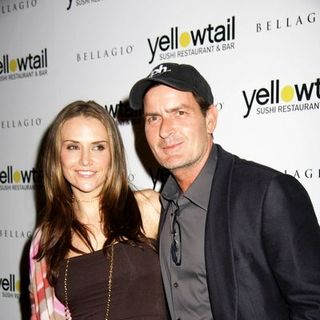 Making no secret of the joy he has as he's expecting his first child with new wife Brooke Mueller, keeps talking about things surrounding her pregnancy, including her cravings. In an interview with TV's Extra, the actor said his wife craves pickles and ice-cream among the other things.

"She came to the outdoor kitchen the other night with a jar of pickles," Sheen told Extra. "That was followed by ice-cream." Mueller herself openly admitted that in addition to both she also craves "cheese, crackers, pistachios and everything."

September 03, 2008 08:02:46 GMT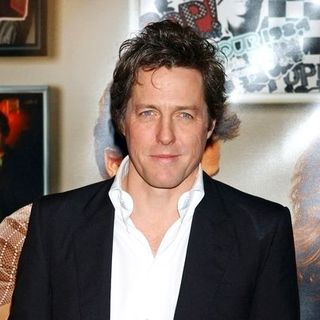 Often becoming the subject of media scrutiny with his love life, apparently has ended his single status as he's been reported to be dating fashion designer Catherine Fulmer, who's 21 years his junior. The dating report emerged following his split from socialite Jemima Khan in 2007 after three years of dating.

Hugh, who's about to turn 48 years old next Tuesday, September 9, sparked rumors that he's dating the 27-year-old lady after they were seen together on a beach on Sunday, August 31. Later that day, the twosome were spotted together again at the Taste of Evian Polo event, where Catherine was spotted wearing hot pants and a waistcoat.

September 03, 2008 06:34:07 GMT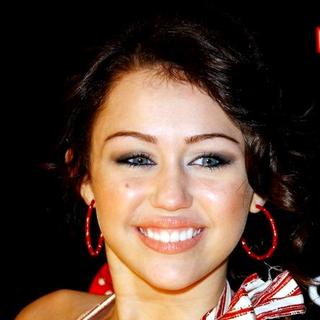 In Touch Weekly claims that has bought herself the car of her dream, a big one, which is Mercedes-Benz CLK 550 Cabriolet. Sharing her birthday wish list to the press, the actress-singer was previously quoted as saying she wants a car, Wii Fit and a puppy for her 16th birthday and it seems like she's making her dream comes true.

Per the publication, Miley ordered herself "a fully loaded, convertible white" one which costs more than $75k. Verifying the report, a source claimed that "Miley wanted special options like parking assist and a cream-colored leather interior, so she ordered the car early. She's telling everyone that she hopes to get a car when she turns 16, so when it comes, she can say it was a surprise from her parents."

September 03, 2008 05:06:06 GMT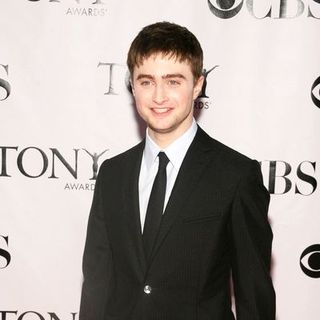 All grown up with many people tend to identify him as the famous boy wizard Harry Potter, the character that catapulted him to international stardom, has not yet achieved his biggest obsession of playing drag queen on-screen. Sharing his biggest dream to Details magazine, he also opens up about the reason why he has such willingness.

"I think part of me would love to play a drag queen," Radcliffe told the . "Just because it would be an excuse to wear loads of eye makeup."

September 03, 2008 04:21:40 GMT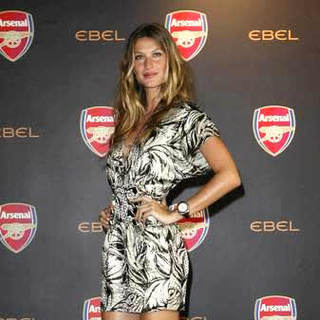 Adding to her status of World's Richest Supermodel, has agreed to become the new face of cosmetics giant Max Factor. Her recruitment as the top brand's latest celebrity model is meant to mark its 100th anniversary in 2009.

Being tapped to front the ad for Max Factor's ColorGenius Face Collection, Gisele is replacing , who was the face of the company for three years. Her ad for the product will start showing up on fashion magazines in October, but a of it has been leaked online.

September 03, 2008 03:02:33 GMT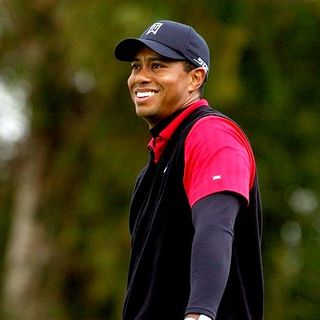 and his wife are about to become parents for the second time. The golf champion shares his joy, announcing his wife's pregnancy with their second child together in a post on his official website, dated Tuesday, September 2.

"This has been a year of contrasts," Woods began writing. "I had a solid start to the season, won the U.S. Open in an exciting playoff, and then unfortunately had to shut it down after successful knee surgery."

September 03, 2008 02:20:00 GMT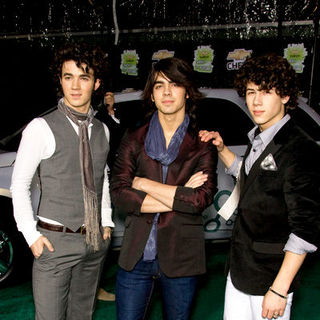 Fans of are having the opportunity to know their idols better as the boys are offering them the chance to ask any questions on their MySpace blog. Willing to thank their fans for supporting their "Burnin' Up" tour, , , and put the question-and-answer opportunity on the site for a couple of weeks.

"WE WANT TO HEAR FROM YOU" so the brothers wrote in a post on their MySpace blog, dated September 1. "We would like to answers questions from our fans. We are inviting you to ASK US ANY QUESTION YOU WANT TO ASK. Leave your questions as a response to this Blog and we will pick some to answer over the next couple weeks."

September 02, 2008 09:54:55 GMT

Never commenting on the rumors that claim they're more than just friends, and actor have been spotted spending time together over the weekend, only to add fuel to the persistent speculation that they're dating. The rumored lovers were seen having lunch together at the Chateau Marmont on Saturday afternoon, August 30.

During the outing, Dunst was seen wearing what looked like a purple jacket. She let her hair undone and was seen smiling all the time. Long, meanwhile, was snapped wearing a white t-shirt. It seemed that he really enjoyed the food while couldn't avoid starring at his supposed leading lady.

September 02, 2008 08:35:57 GMT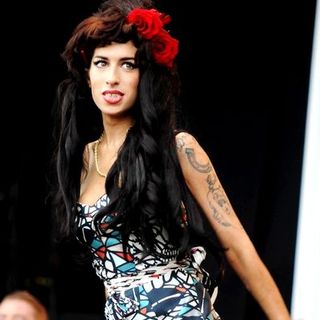 Being threatened with legal action for pulling out of a French music festival just a couple hours before it was due to start, apparently has embraced her spiritual awakening. She reportedly is turning to Buddhism to have stability in her messy life and most of all to beat her addiction to drugs and alcohol.

Facing a string of health issues over the last year and having been diagnosed with traces of deadly lung disease emphysema, Amy is said to have been battling her addictions by using calming Buddhist chants to help her relax and battle stress. Britain's The Sun newspaper broke the news and was told by a source that one of Amy's musicians introduced her to "Buddhist chanting." She has since chanted "for ten minutes in the morning and just before she sleeps."

September 02, 2008 06:06:12 GMT
Report on 's rehabilitation for sex addiction has become talk of the town since the actor first announced that matter late last month. Amidst heavy talk on the issue, the actor's wife has decided to cancel all her commitments at the upcoming Toronto International Film Festival.

Tea initially was scheduled to attend the premiere of her latest movie "" in the film festival, which is about to be held from September 4 to 13. A representative for the actress confirmed her absence from the festival to People magazine. No further confirmation is made by either the representative or Tea herself.

September 02, 2008 05:14:27 GMT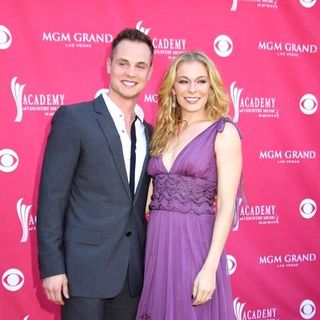 No truth to reports that and her dancer husband Dean Sheremet renewed their wedding vows over the weekend. They instead held a three-day festivity to celebrate their seventh wedding anniversary and her 26th birthday.

Rimes actually turned 26 years old on August 28, whereas the wedding anniversary should be in February next year. But the couple decided to celebrate early to take advantage of the warm weather, People reports. Inviting 30 of their closest friends to attend the celebration, Rimes said she and Sheremet aimed the festivity to remember how blessed they are and how excited they "still are about each other" after a seven-year marriage.

September 02, 2008 04:19:57 GMT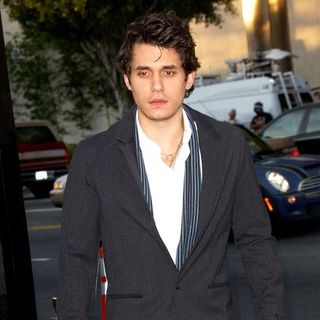 Being on the road for two months for his current summer tour of 2008, ends the journey in style. Kicking off the world tour with a magically mellow performance at the Cruzan Amphitheater in West Palm Beach on Sunday night, August 31, the singer was seen partying with a blonde waitress, only to strengthen people's claim on his not-good-guy reputation .

Having a chit chat with the press backstage, Mayer was seen later that night hanging out with an unidentified blonde waitress. The twosome were seen heading for SET, which People describes as Old Hollywood-style club, on South Beach.

September 02, 2008 03:44:18 GMT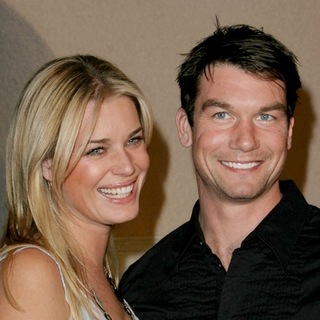 Pregnant actress keeps embracing her cravings as she's waiting for the arrival of her twins this winter. Her husband who previously revealed that she craves "lot of ice cream" told People that she also has some other unusual cravings and experiences big changes in her appetite.

"Lemonade always has to be in our fridge," so the actor told the magazine on Sunday night, August 31 before participating in the Nike + Human Race in Los Angeles about his wife's unusual cravings. "That's my job. [Also] soy cream cheese. It's crazy, right? Can't be cream cheese. Soy cream cheese. Do you know how difficult it is to find soy cream cheese? It's usually in the corner of the supermarket someplace!"

September 02, 2008 02:38:44 GMT
Max Liron Bratman, the son of famous singer with her husband Jordan Bratman, has made his magazine and TV debut at such a young age. And on Monday, September 1 the little boy who's still 7 months old, made his public debut for one more time when his mother took him for a family dinner in Manhattan, New York City.

During the outing, Christina was seen carrying little Max with both of her hands. Her music executive husband Bratman followed the mother-son duo from behind. The songbird even was kind enough to sign autographs for fans before entering their Manhattan eatery destination.

September 02, 2008 02:09:36 GMT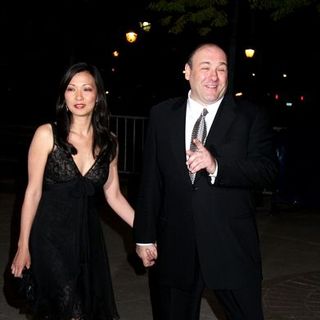 and his fiancee Deborah Lin have just held their wedding over the weekend, but pictures of their nuptials are quick to hit the Internet. In the several pictures featured on Just Jared, the newlyweds are seen all smiling. The bride was seen wearing a white gown made of Italian lace, holding a white hand bouquet on her hand. The groom, elsewhere, wore a black tuxedo and white tie.

Gandolfini, 46, and Lin, 40, tied the knot in an intimate wedding ceremony held Saturday, August 30 at Central Union Church in her hometown of Honolulu. They exchanged wedding vows in front of close family and friends. Gandolfini's eight-year-old son, Michael, from his first marriage to Marcy Wudarski, served as best man.