July 18, 2007 04:01:28 GMT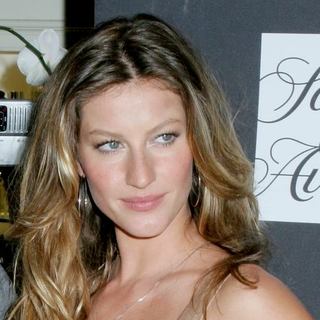 Hot on the heels of her joining rock band for the music video of their upcoming song, creates another media headline yet again as she's included in the list of Forbes magazine's Highest Paid Supermodels. With a total earning estimated at $33M per year at her 33-years age, the Brazilian hottie is considered as the highest paid, placed on the No.1 spot on the list.

Following her at the 2nd spot is troubled supermodel who's taking in $9M from her various contracts. German babe comes in at 3rd spot with $8M, ahead of at No. 4 and at No. 5, both of whom earn $6M.

July 18, 2007 03:25:49 GMT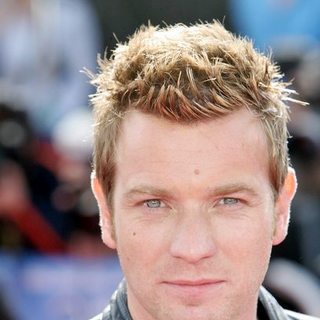 An actor who has had significant success in mainstream, indie and art house film, is giving hand to promote perfume. The hunk has signed a deal with Coty Inc. to front its latest male scent.

"Ewan McGregor is a natural choice. Not only is he one of the most talented actors of his generation, but he also has a charisma and an authenticity that will be very important for the new Davidoff fragrance," said Franoise Mariez of Coty Prestige in announcing their partnership Tuesday July 17th.

July 18, 2007 02:50:51 GMT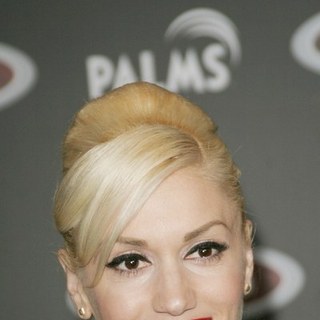 's Harajuku Lovers is not in love with Forever 21, literally. The singer, on behalf of her clothing line L.A.M.B., is suing popular retail outlet Forever 21 for trademark infringement, claiming the clothing chain allegedly stole designs from the Harajuku Lovers line, one of the clothing lines under her L.A.M.B.

In the papers filed in Los Angeles Federal Court on June 14th, representatives for Gwen's Harajuku Lovers claimed Forever 21 is marketing, promoting and selling products featuring a design "virtually indistinguishable" from Harajuku's signature heart/box logo.

July 17, 2007 07:17:03 GMT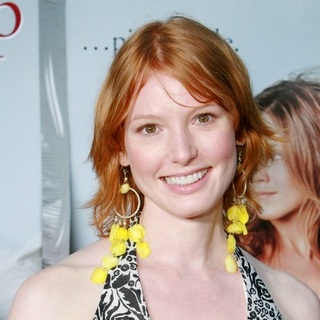 Guess what? is added to the cast of the drama series "Law & Order: Criminal Intent" which is moving from NBC to USA Network in the fall.

NBC Universal's cable stable announced her tapping Monday July 16th at the Television Critics Assn.'s final cable session, confirmed further that the American film, stage and television actress will be a temporary replacement for Julianne Nicholson, who is on maternity leave, playing the role of police detective Nola Falacci, who will be partnered with detective Mike Logan, played by .

July 17, 2007 06:33:08 GMT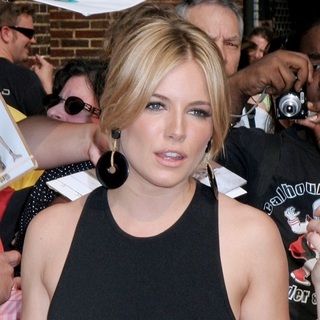 is back on the market. The much publicized actress is single again after her boyfriend Jamie Burke dumped her following her partying with after the Concert for Diana earlier this month.

Burke, a musician who has been dating Miller for eight months, was said to feel furious after learning the beauty had partied with the rap mogul. Besides, it seems that their long-distance relationship had taken its toll.

July 17, 2007 06:32:35 GMT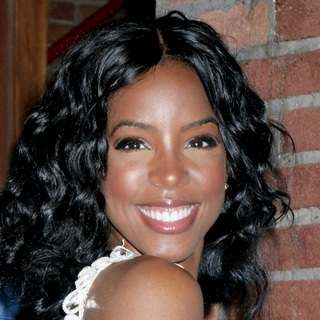 has collapsed on stage while performing under extreme heat on Sunday (July 15). The ex- was holding a show in Lagos, Nigeria for West African Nation's ThisDay Music Festival when she fainted.

Kelly was quickly rushed to hospital whereupon she was diagnosed with dehydration. She has since been discharged from the hospital and her publicist Yvette Noel-Schure said that she is already in "good condition".

July 17, 2007 05:52:58 GMT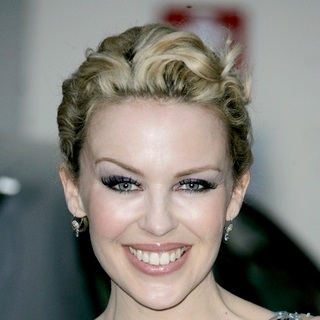 and have fueled reunion speculation after they were spotted dining in the French actor's native Paris.

The pair, who split in February amid rumors Martinez had cheated on the Australian songstress with actress and Israeli model Sarai Givati, was seen meeting up in Paris while she's having a routine medical check-up and he is relaxing in his home city.

July 17, 2007 04:58:00 GMT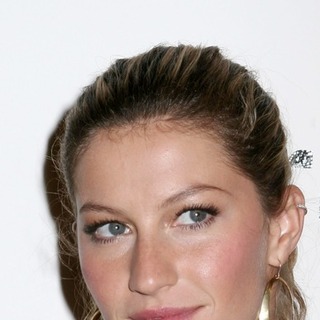 A supermodel, already acclaimed as the most famous and the highest-paid one in the world, is trying her hand at acting. Not in big screen movie as she did in "" (2004), the beauty is about to star in the upcoming music video for 's next song.

Gisele, who's claimed to be picky about the jobs she does, reportedly agreed to do the job after becoming friend with the music group's frontman, , upon meeting him when she helped promote his charity RED campaign by appearing in the adverts for free.

July 17, 2007 04:21:26 GMT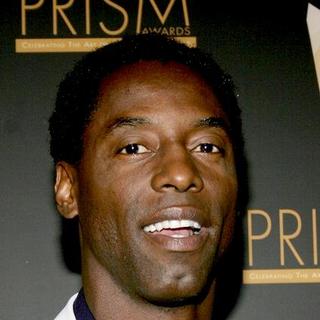 can now all smile that NBC confirmed Monday July 16th his being recruited to guest star in its upcoming science fiction television drama "Bionic Woman," a 21st-century remake of the 1970s series of the same title, for the 2008-2009 season.

"Isaiah Washington is a very talented and versatile actor and I've always admired his work," Ben Silverman, the new co-chairman of NBC Entertainment and Universal Media Studios said on the actor, who admitted to feel "humbled by the opportunity". "What I always wanted to put at the forefront is my creativity, that thing I want to do, which is act," Washington commented on his partnership with NBC.

July 17, 2007 03:44:48 GMT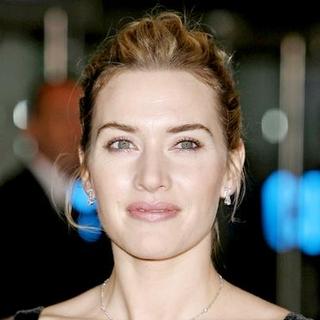 L'Oreal is racist, at least that's according to the court, and thus the race discrimination groups in 's home town want the actress to distance herself from the company. She's being urged to stand down as spokesmodel for the cosmetics giant.

L'Oreal, the world's largest cosmetics and beauty company, was found guilty of racism in a French court and was ordered to pay a EU30,000 fine for recruitment practices that excluded non-white women from promoting its Garnier shampoo "Frutis Style".

July 17, 2007 02:58:04 GMT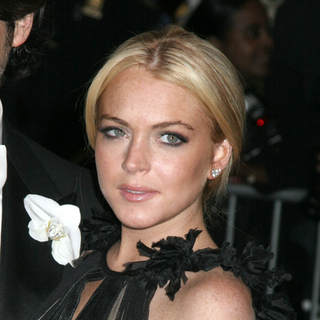 Hot on the heels of her being released from rehab center, gets caught in yet another serious problem. The actress-singer reportedly caught up in a battle with computer hacker who claimed to have stolen naked pictures of her taken by former boyfriend Calum Best and threatened to publish them on the net.

Speaking on the unfortunate, occurred less than 24 hours after she checked out of Promises, LiLo wrote on her internet message board, "All I know is that someone broke into my computer and left a file on my desktop saying they had the pictures Calum took of me naked. My lawyer knows about it. If I ever found out who broke into my computer, he is in big shit."

July 17, 2007 02:17:48 GMT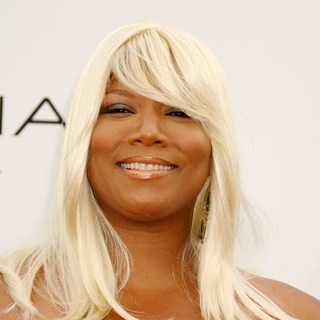 is entering the fast food business. The rapper-actress is about to open her first FatBurger fast-food restaurant in Miami, Florida later this year.

Is one of the brains behind South Beach's new eatery, Latifah admits getting behind a Fatburger has been her dream for years. "That was part of my LA education. On Sundays in California everybody would come out in all these low-riders. FatBurger was, like, the centerpiece for it all," the star said on getting involved in the business.

July 16, 2007 07:48:46 GMT

has popped the question to Jemima Khan, friends of the couple had said. Despite her denial of their getting back together again after an on-off relationship, Khan and Grant were snapped enjoying a dinner at The Ritz hotel in Paris last month and were seen having lunch together at a fish restaurant on the Embankment in London last weekend.

"Jemima is saying they are just friends and that it was a coincidence they met in Paris, but all the signs are pointing to the relationship being on again," a friend of the couple said. "There could have been a clean break but he has begged Jemima for another chance. He has proposed but Jemima isn't sure whether she wants to enter another marriage."

July 16, 2007 07:16:23 GMT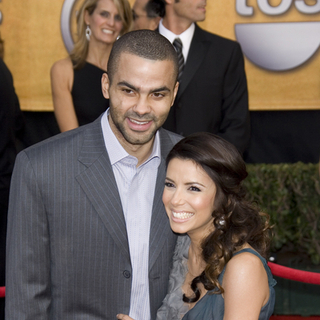 Contrary to their extravagant multi million dollar wedding, and prefer to have a very low key honeymoon. To spend the holiday, the newlyweds went to the Caribbean islands of Turks and Caicos.

Landed their feet at their Caribbean resort at the beginning of the week, the couple then spotted enjoying a romantic candlelit dinners at the islands' exclusive restaurants. They, moreover, also spent the time relaxing under the shade of an umbrella at the beach, "cozying up to each other," so a resort guest tells People.

July 16, 2007 06:56:40 GMT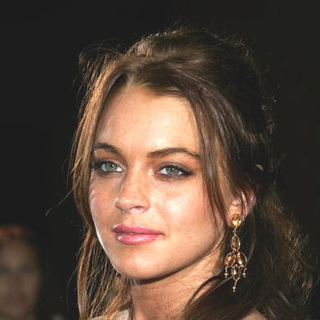 Friday the thirteenth brings good luck for as a judge has on that day turned down a 2005 car crash case against her.

Lindsay actually was scheduled to appear on court to face charges surrounding an accident in which she hit a vehicle which in turn hit a business man's van in Beverly Hills in 2005. What a fortunate for her that a judge then dismissed the case because the vehicle's owner, Florian Loeckle, failed to show up for the hearing.