April 27, 2009 07:59:40 GMT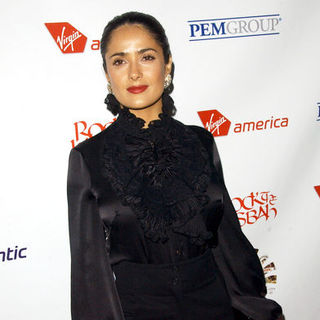 and her husband Francois-Henri Pinault have exchanged vows for the second time in Venice, Italy on Saturday, April 25. The 42-year-old actress wore a Balenciaga wedding gown by Nicholas Ghesquiere. She tied her hair into a bun and held a bouquet of fragrant orchids, People reported.

The couple's daughter, 19-month-old Valentina Paloma became a flower girl, wearing a dress by Bonpoint during the ceremony. Valentina was accompanied by Francois and Mathilde, Pinault's children from his first marriage.

April 27, 2009 06:56:30 GMT

It is official, and his ex-girlfriend are re-building their love relationship. Claiming to have learned from their break-up, Travis says both he and Katy have "grown up".

"The break-up sucked. We're back together now - you're the first person I've told that to," Travis tells The Sun. "I keep thinking about if I had to go through it again and how s****y it would be. We were moving way too fast. I was being juvenile about the entire thing. Now it's easy breezy. I'm happy and in love."

April 27, 2009 05:06:25 GMT
Admitting that she indeed has been hanging out with ex-boyfriend , insists that her relationship with the youngest member of band is not more than just a friend. Writing on her Twitter page, she calls report of her rekindling romance with Nick as a "stupidddd rumor."

On why she remains friends with Nick, Miley states their passion for music is the reason. She notes, "He reaches out to so many people with his music, not only with his talent but with his heart. Our love for music is something that keeps our friendship together and I KNOW NO MATTER [what] he will be my friend forever."

April 27, 2009 03:00:44 GMT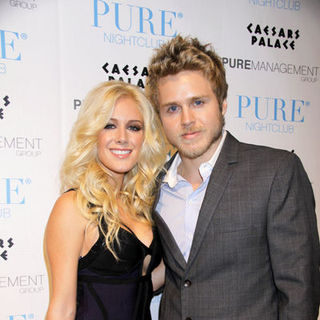 and have finally made their union official at a wedding ceremony taking place in Pasadena, California on April 25. "Heidi Montag and Spencer Pratt joined hands in marriage during an afternoon ceremony at Westminster Presbyterian Church in Pasadena, Calif.," their representative said.

Walking down the aisle with her father, Heidi wore "a million dollars worth of diamonds over a strapless Monique Lhullier dress." As for her bridesmaids, her sister Holly Montag, and Spencer's sister Stephanie, they dressed in yellow BCBG gowns. Meanwhile, Spencer himself wore Ermenegildo Zegna suit accented with diamond cufflinks.

April 25, 2009 07:42:31 GMT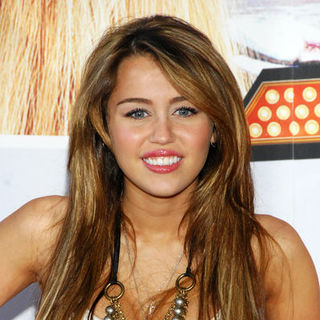 Considered as one of Hollywood's notable young actresses, says she doesn't mind being looked up to by her many fans since she likes to be their role model. "I definitely want to be a role model; I hope I am. I want people to be able to look up to me because that is part of my job and that's what I love," she tells IANS in an e-mail interview this week.

Speaking about the responsibility of a role model, Miley says she wants her fans to copy her positive sides and not the negative ones. "I want my fans to watch me and when I make good decisions, make similar decisions and when I make mistakes, learn from them because I will too," the Disney star continues.

April 25, 2009 07:06:28 GMT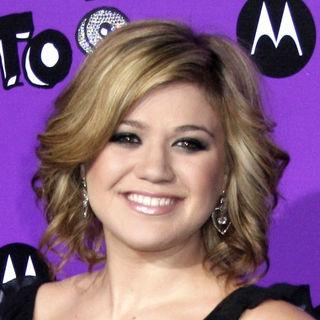 Having a sky-rocketing singing career, admits in an interview with Rolling Stone magazine for its April 30 issue, she isn't obsessed with dating. "I'm not that girl who's really concerned with it," she explains in a statement. "I've dated a bit and it's just draining to me. If it's not going to happen natural, obviously it's going to be someone in the industry because that's the only time people ever really see me."

Opening up further about her love life, Kelly reveals, "I don't ever worry about it. I really love being single. I like having that freedom." She goes on telling , "I like having that freedom. I'm only 26 years old so I'm not in any kind of rush ... I'm not really that girl that's looking for it," before then quickly adds, "But I'm also not not looking for it."

April 25, 2009 06:11:52 GMT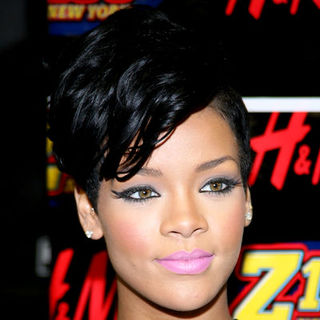 has, through her legal attorney Donald Etra, filed a motion on Tuesday, April 21, asking that Los Angeles Police Department and prosecutors return her jewelry they seized as evidence in the assault case involving her and . The jewels, which reportedly consist of a pair of earrings and three rings, are said to be worth $1.4 million.

Four jewelers who lent Rihanna the pricey accessories want the items back and so in the motion it is mentioned that Chris' attorney and a Los Angeles Police Department detective investigating the case have agreed that photographs of the jewels can be used for further investigation related to the case. "Since there appears to be no evidentiary value to the continued holding of this jewelry ... we respectfully [ask] the court to order the return of this property to [Rihanna] without further delay," read the legal document. "If the DA doesn't need the items, and the LAPD doesn't need the items, there's no reason why they shouldn't be returned."

April 25, 2009 04:11:22 GMT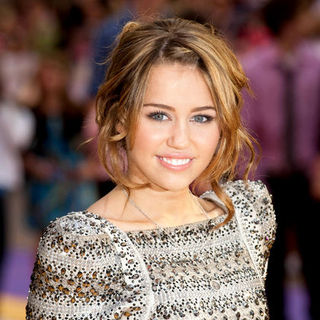 "" leading actress wants to break up with current boyfriend since she is desperate to rekindle her romance with "first love" , New York Daily News' Gatecrasher has reported. "Miley and Nick want to get back together. Because they're working together [on a new video], they've been put in close proximity to each other. They're now spending more and more time together, and they're constantly on the phone," the column cites its sources as informing about the closer bond the ex-lovers have had after recording "Pass It On" for their label Disney.

Providing evidence that Miley and Nick are close to be back on, Gatecrasher says Miley and Nick recently hooked up at his house. "Miley was over at the Jonas house recently, and they were smooching. Nick's parents have this rule that when a girl is over, the door has to be open, but that didn't stop Nick and Miley from making out," claims Gatecrasher's insider, adding that both Disney stars were "very sweet together."

April 25, 2009 03:13:58 GMT

YouTube phenomenon Liam Sullivan aka Kelly has partnered up with The Cube department store to create a promo video. The comic actor behind LiamShow.com has posted his new viral video "What R U Guys Talking About?" that has him posing as his alter ego Kelly tailing a group of girls to shop at Cube.

Kelly is out looking for a new style but she comes upon three girls giggling outside the store. So she gets paranoid and asks them what they are talking about while finding her style at The Cube. The video is scheduled to be released on April 27 but we got the exclusive clip below for early sneak peek.

April 25, 2009 02:47:32 GMT
Young stars, and , have ignited rumors of them dating after they were photographed going out together amidst break from filming their big screen flicks in Vancouver, Canada this week. Both of them were spotted hitting Caffe Artigiano on Thursday, April 23 with the actress' mother Mandy in tow.

As reported by E! News, Taylor and Selena ordered the coffee shop's signature lattes and then sat at a table to chat for about 30 minutes. Inside the venue, both of them "were very low-key and kept to themselves. Nobody bothered them," a source in the know told E! News.

April 25, 2009 02:11:23 GMT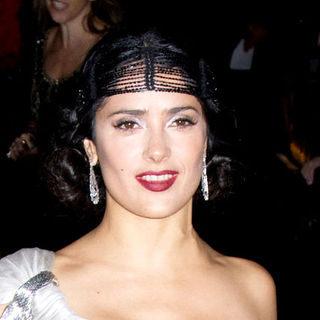 Some of 's celebrity friends have been spotted in Venice, Italy, to attend the actress' second wedding celebration this weekend. Among them there were the likes of , , , and .

It was reported that a rehearsal dinner was held on Friday, April 24 at the historic Punta Della Dogana to kick off the event. French president Jacques Chirac and wife Bernadette were among the invited guests. Besides, Salma's friends like , , and and her boyfriend were also seen in attendance.

April 24, 2009 08:34:32 GMT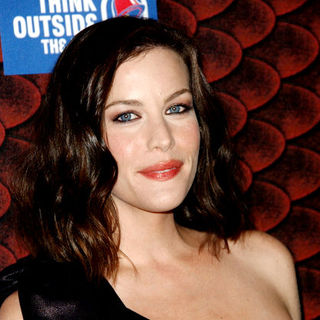 Actress is embarking on a love relationship with fitness trainer David Kirsch and both of them have been photographed kissing. Several photos of the couple swapping spit and enjoying an outing together have been made public by , which claims the shots were taken on Wednesday, April 22 after the twosome enjoyed an intimate lunch in Westwood.

Liv, as seen in the pics, wore a flowery black and white backless dress. David, meanwhile, wore a green t-shirt combined with fitted beige trousers. In one pic, she was seen putting her left arm around his neck and planting a kiss on his lips.

April 24, 2009 07:08:31 GMT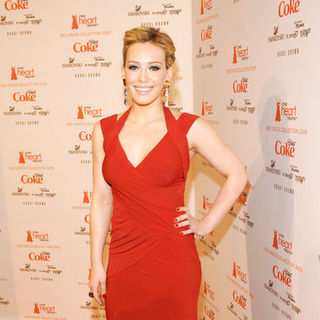 Young and famous, lends her celebrity status to star in a new public service announcement (PSA) aimed to fight the increasing number of HIV and AIDS victims. In the video, the actress-singer is seen wearing a bright pink t-shirt emblazoned with the words "Tough time won't break my stride".

The PSA, moreover, features Hilary inviting people to join her in this year's "AIDS Walk," which provides funding for life-saving prevention, treatment and care. The walk is scheduled to take place on May 17 in New York. More information on the cause can be seen on .

April 24, 2009 06:14:32 GMT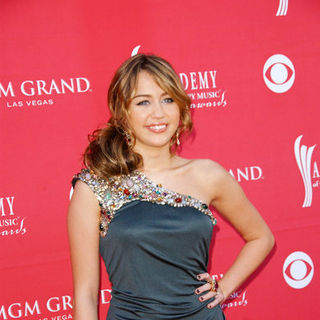 ' puppy named Sofie fell ill and the Disney star has asked people to pray for the pet. In a post on her Twitter account dated Thursday, April 23, the singer-actress wrote, "my puppy is sick, please pray."

A few minutes after that, she wrote another post dedicated to gossip blogger Perez Hilton. "r u a puppy lover?" she stated. "plz pray for sofie." Soon thereafter she wrote a follow-up post, reading "thank u for your prayers! it looks like lil sofie is gonna make it! shes in surgery RIGHT now! PRAY PRAY PRAY!!!!!" No record has been provided on Sofie's health problem though.

April 24, 2009 04:33:07 GMT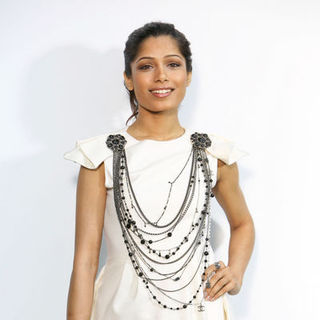 Previously insisting they were not dating, and have been snapped cuddling while enjoying an intimate lunch date in Israel where the actress is filming her latest big screen flick "." Both of them were seen acting like an in-love couple and she even put her head on his left shoulder.

"She couldn't help cuddling up to him. They kept staring into each other's eyes," an onlooker testified. "They were certainly acting like a couple, especially when she put her head on his shoulder. The only time they split up was when they left the bar and tried to act like they weren't together."