October 16, 2009 04:59:37 GMT
Contrary to rumors of her already finding a new boyfriend after splitting up from fiance , confirmed she is dating no one. "I love being single," she told Hollyscoop at the Fox Reality Really Awards on Tuesday night, October 13. Though admitting she loves "being in love", she insisted she is just enjoying living her life for now on.

Karina's single status declaration thus puts to rest rumors of her getting back on the dating scene upon being photographed going out together with a man at Teddy's in the Roosevelt hotel late last month. And when quizzed about talks of her dating "" partner , the dancer confirmed, "It's just a rumor. We're just friends and professionals who dance and have a good time."

October 16, 2009 04:28:58 GMT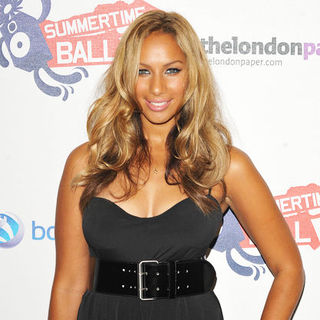 On Thursday, October 15, just one day after she became the subject of an attack while having a book signing session in London, took it to her official site to address the incident. In a short post she expressed her feeling, writing "Yesterday was a horrible shock and left me extremely hurt and upset."

She went on, "I'm very sorry to those I wasn't able to meet at the signing. Thank you again for all of the lovely messages." The "Bleeding Love" hitmaker also wrote, "Thank you so much for your support it is truly overwhelming."

October 16, 2009 03:49:44 GMT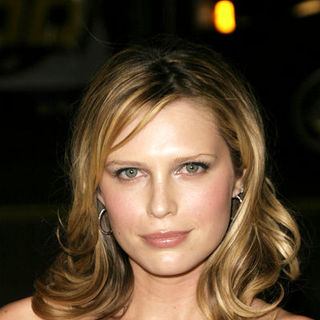 Notwithstanding her fame in showbiz, has been planning to marry her fiance, German tennis star Tommy Haas, in a small and intimate ceremony with only them and a priest attending. The actress doesn't even bother having her parents, music mogul and model Rebecca Dyer, on the guests list.

"The wedding is going to consist of three people: him, me and the person who marries us. This is what I wanna do," claims Sara. "I feel like the vows you say are very private (and) you don't need anyone to listen to them, just him and the priest."

October 16, 2009 03:26:20 GMT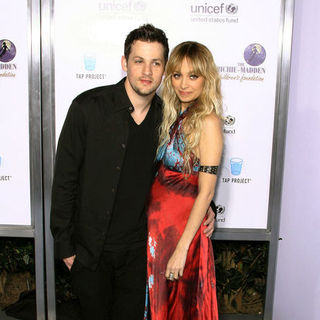 Reports have been brewing all over the web that and Joel Madden have finally tied the knot after more than two years of dating. The pair reportedly has obtained a marriage license sometime last week and got married in a top secret ceremony on Wednesday, October 14.

No single evidence of the reported marriage has been made available though. Nicole and Joel also haven't made a single comment on the circulating wedding claim. Call made to their representatives for confirmation on the secret marriage report hasn't been returned just yet.

October 16, 2009 02:53:25 GMT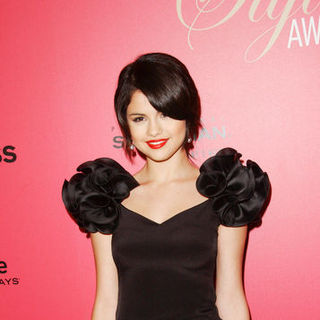 Already a favorite in movie and music showbiz, channels her different inner creativity by announcing a fashion venture. According to Women's Wear Daily (WWD), the Disney star and pop singer is teaming up with a group of industry experts that consists of Tony Melillo and Sandra Campos to launch her own fashion line, dubbed "Dream Out Loud by Selena Gomez".

"Growing up in Texas, I was sort of close-minded and kind of a tomboy, but as I've traveled, I found such a love of clothes," says Selena of her new venture. "It's really always been a dream of mine to have a line."

October 16, 2009 02:17:16 GMT

On-and-off couple, and , has got back together again, Us Weekly reports in its new issue. The magazine cites a source who says, "He really got to her, and she's hooked on him. She just can't let go."

Another source who is close to John affirms, "They are very close. They remain great friends. He thinks she's amazing, nice and smart, and he has nothing but respect for her." A second source chimes in, "There's something about John that she just can't resist."

October 15, 2009 09:13:59 GMT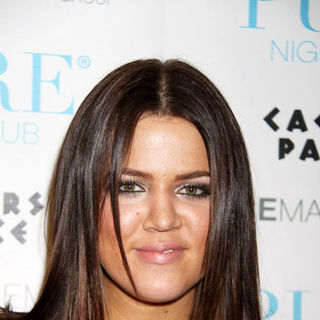 Radar Online has got its hand on the pre-nuptial agreement that newlyweds and are hashing out. The site claims among the things that the celebrity-socialite asks for are their new house and a new vehicle at the end of every lease cycle.

Greater than that she wants $25,000 a month in general support, $1,000 a month in beauty care, $5,000 a month for shopping and courtside Lakers tickets for everyone in her family, reports. It remains in question though if Lamar has given an okay to Khloe's demands.

October 15, 2009 08:18:32 GMT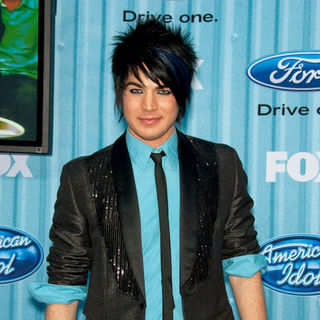 Coming out of the closet as a gay in an interview with Rolling Stone back in June, makes no attempt to hide his affection toward boyfriend Drake LaBry. On Tuesday night, October 13 the singer was caught on camera locking lips with the interior designer in the front seat of a car.

The same-sex lovers were enjoying a night outing in Los Angeles when the picture, available for peek at , was taken. After the kissing scene, the pair then headed for 7-Eleven store for some food. Inside, they ran into singer . Later that night, Adam and Drake hit the 5th Anniversary Party of Star Magazine at Bardot. They were all smile during the night date.

October 15, 2009 07:26:33 GMT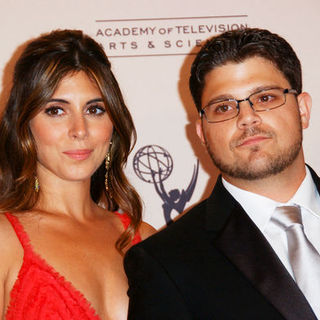 Alleged lovers, and , reportedly have been seen house hunting in Hollywood despite the fact that they never confirm they are an item. Sources have been telling Us Weekly the twosome has decided to co-habit and has been scouting the Hollywood Hills for a love nest.

"They have combined their friends and want a great space to entertain. No marriage yet, but they are definitely moving in together," says an insider. No single comment has been made just yet by Sigler or Ferrera in regard of the report.

October 15, 2009 06:45:59 GMT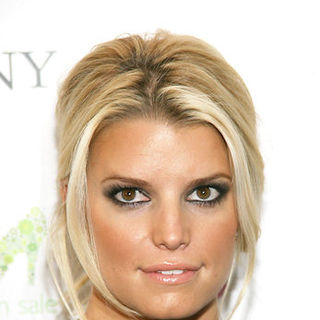 Single told People she is open to the option of finding a new boyfriend through the Internet. "I have to say I've never tried finding love online," she admitted at the QVC Presents FFANY Shoes on Sale event in New York City, which is aimed to benefit breast cancer research and education, on Tuesday, October 13.

"I mean, anybody who can find love online, so be it," added the actress-singer. And when quizzed about she herself finding new love online, she answered "Maybe. Who knows?" She didn't elaborate her answer though.

October 15, 2009 04:58:00 GMT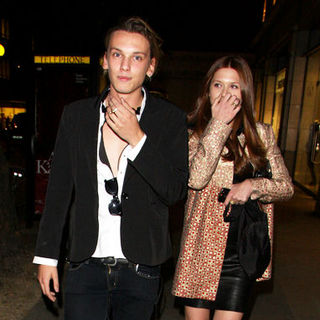 Rumor has it, and are dating. The two film stars reportedly were seen attending a recent event at London's Saatchi Gallery together and acting like a couple.

One of the onlookers who witnessed Bonnie and Jamie's togetherness at the affair tells WENN, "They seemed very close, very intimate. They were definitely together." Though so, neither Bonnie nor Jamie has acknowledged that they are lovers.

October 15, 2009 04:22:15 GMT
is about to become a father once again. The hip-hop performer confirmed in an interview with BBC's Tim Westwood that he and R 'n' B singer are expecting a baby boy. He, however, didn't share further detail of the impending birth.

The forthcoming baby boy will be Wayne's third child born in just over a year. He and actress welcomed a baby boy earlier last month. And back in October last year, he announced on-stage at the annual BET Hip-Hop Awards that he was expecting his first son in just a "couple of days." Mother of the infant, who is named Dwayne Carter III, has never been identified though.

October 15, 2009 03:38:10 GMT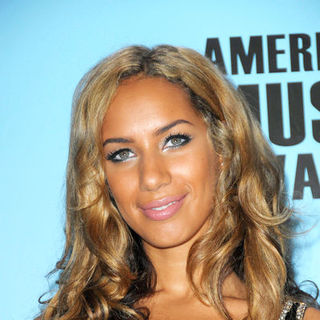 The man who attacked at her book signing on Wednesday, October 14 has been put in custody, authorities have confirmed. The attacker, whose identity was not disclosed, is facing possible actual bodily harm charge.

Leona was signing autographs and posing for photographs for fans who attended the launching of her new autobiography "Dreams" at Waterstone's book store in Piccadilly in central London when "a guy came up and punched her to the side of the head," her representative confirmed. A source in the know who was at the scene when the incident happened testified, "[The attacker] walked up there with the book, she signed it and, as she looked up, he just punched her. She was running out with her hand over her eye."

October 15, 2009 02:48:13 GMT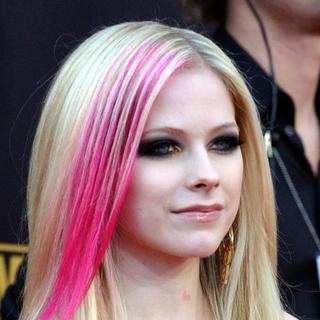 has filed for divorce from her musician husband Deryck Whibley. In the legal documents filed in Los Angeles Superior Court last Friday, October 9, she cited the standard reason, irreconcilable differences, for the separation.

The 25-year-old punk-pop singer is not asking for spousal support and has also requested not to pay spousal support to Deryck. It is stated further in the divorce papers which have been obtained by E! News that their property rights are to be determined.

October 15, 2009 02:14:09 GMT

Funeral for the late Stephen Gately is planned for Saturday, October 17, his bandmates from announced in a post on the band's official site on Wednesday, October 14. "Yesterday, Stephen's body was released by Spanish authorities following an autopsy that confirmed Stephen had died from natural causes. He is now lying in a chapel of rest in a small village in the hills of Majorca whilst repatriation formalities continue," read the message.

, Keith Duffy, Mikey Graham, and Shane Lynch "visited Stephen's parents in Dublin on Tuesday to pay their respects and confirm the family's final wishes for Stephen. The Boyz plan to return to Majorca on Friday (Oct. 16) to bring their brother back home to Dublin," it continued. "There will be a private family mass in Dublin on Friday night followed by a funeral service at St Lawrence O'Toole church on Saturday at midday."