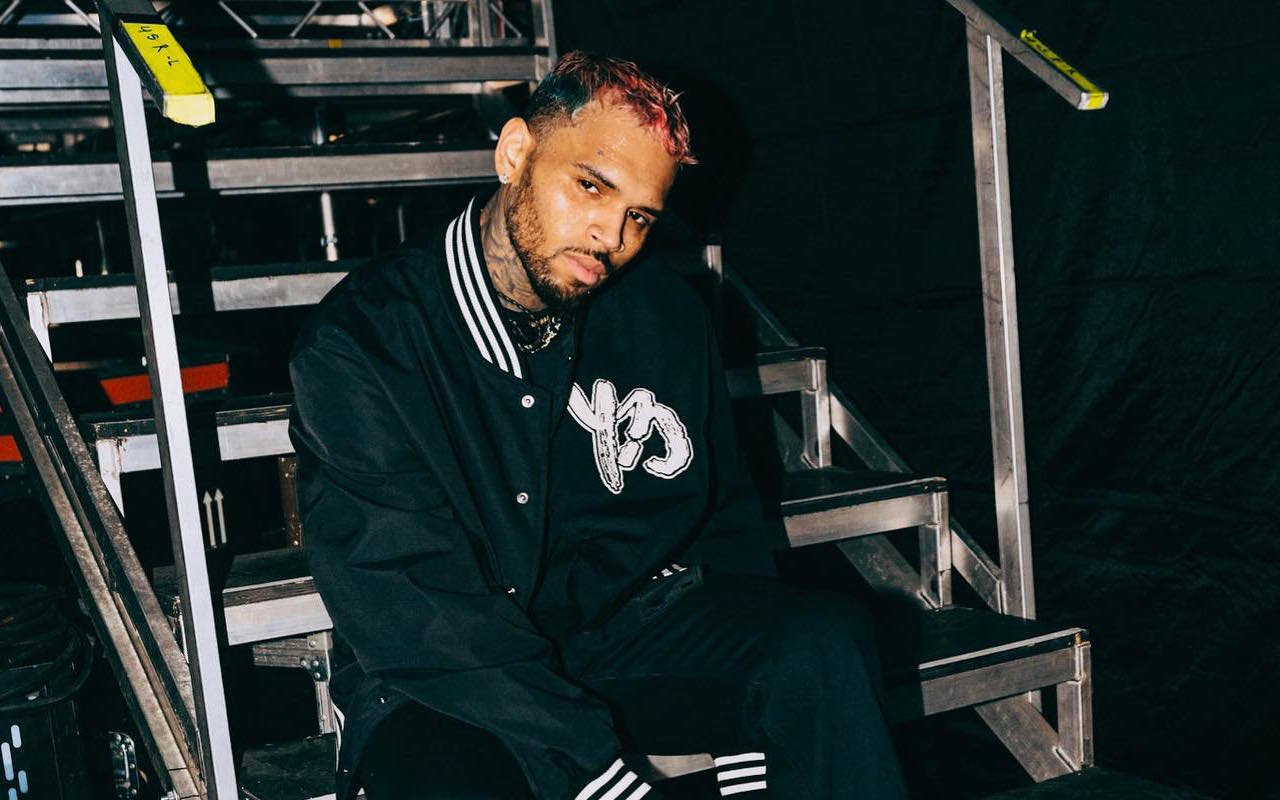 is not slowing down, despite the haters and the numerous problems he is facing. Just a year after busting the chart with "", he is preparing to claim his spot on the high-esteemed Billboard charts with new album "", a title that according to him defines what he's been through in his life.

"It's the Roman numeral for 10. 5/5/89 is my birthday: 5 plus 5 is 10, and this is my tenth year since I got into music. 'X' is the 24th letter in the alphabet, and I will turn 24 when this album comes out. 'X' is also a metaphor, as in 'ex-girlfriend': it implies you're progressing and moving on in life, not holding on to the past and your old ways," he explained.

Of the direction he's taking, he said, "I tried to stay away from the Euro beats, and not go totally pop. Instead, I wanted to take the approach. The record pays homage to the s, the s, the s."

"I wanted to put that classic essence of R&B and soul with the new age of music now. There's a lot of live instruments, and a lot less Auto-Tune. I really wanted to demonstrate my vocal ability, creating the vibe of me singing along with a band."

He so far has released single "Fine China", which reached No. 10 on U.S. R&B/Hip-Hop Songs, and -sampled "Don't Think They Know". He has lined up a bunch of concerts this summer to introduce his new music to the live crowd.

His gig at Energy Rush summer spectacular, however, was met with mixed reactions that prompted Rogers Communications to drop their sponsorship from the event. It didn't dampen his spirit to give his best when the concert takes place August 31 later this year though.

"It's a shame that some people are so short-sighted and uninformed. Chris is an award-winning artist whose goal is to inspire and entertain. He engages in many philanthropic endeavors to support his community and communities worldwide including the Jenesse Center Domestic Violence Intervention Program, Best Buddies, AIDS Project Los Angeles, Kids Wish Network, Get Schooled and Home Again," his rep blasted.

"He's just embarked on the Unity Campaign to bring people together despite their differences while promoting tolerance and forgiveness. Chris strives to learn from his past and to grow as a person, as we should all do. Chris is looking forward to being a part of the Energy Rush Concert Series."


© AceShowbiz.com
---
Previous Week »
Miley Cyrus
Born as Christopher Brown on May 5, 1989 in Tappahannock, Virginia, he has been drawn to music since his childhood and was heavily influenced by the sounds of Michael Jackson, Aretha Franklin, Stevie Wonder, and Anita Baker. However, it was not until the age of 11 that he actually possessed an amazing voice, thanks to his mother who quickly noticed her son's talent after she heard him singing around their house. » more