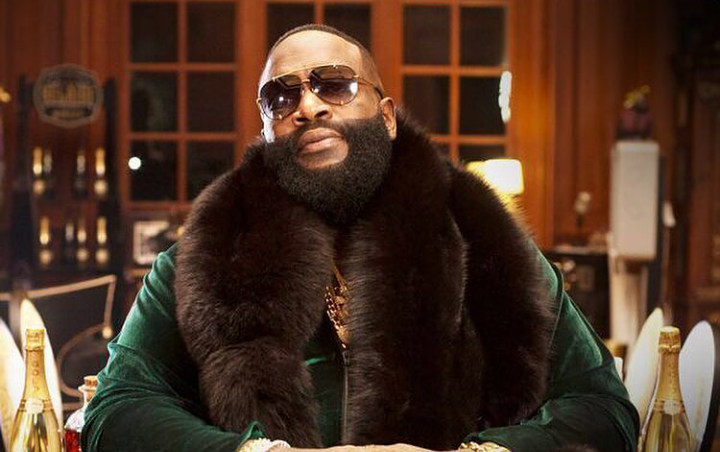 Two years after releasing "", was back full pledge with his fifth studio album "". The rapper returned to No. 1 on Billboard Hot 200 after falling short of ruling the chart with his previous record in 2010.

It became Rozay's fourth chart topper, joining his first three No. 1 albums; 2006's "", 2008's "" and 2009's "". It also marked his best sales week, surpassing the 198,000 sales number posted by "Trilla".

His latest album boasted his collaboration works with the likes of , , , and . "[It] is a very dark story. It's extremely lyrical, the music is next level. I'm expecting nothing but the biggest results," he once said.

Among those collaborations, Rozay called his track with Dre and Hov a "masterpiece." He gushed of the appropriately-titled song "3 Kings", "I feel it's the biggest collaboration in hip-hop. Not just this year, maybe previous years."


© AceShowbiz.com
---
Once only an artist frequently featured in songs, Rick Ross stepped up into the spotlight as the lead man. The Haitian rapper was born William Roberts on January 28, 1977 and raised in the impoverished area of Carol City, Florida. He grew up in thick influence of rap culture where artists like Notorious B.I.G. and Tupac Shakur swept the nation with their hits. During the '90s, Roberts formed a rapping group called Carol City Cartel that later on led him to being signed to a small label Suave House Records that was also the home of 8Ball & MJG. » more