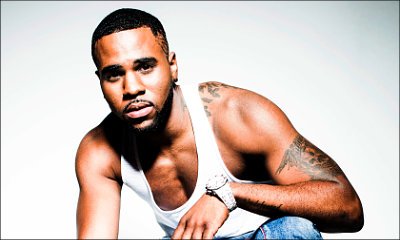 is currently enjoying the success of his collaboration single with titled "Talk Dirty". Marking the singer's fourth top 10 single of his career, the club banger was released in Australia, New Zealand and the U.K. as a single last year.

The track was later released as the third single in the U.S. in early January. Receiving generally positive reviews, it has so far peaked at No. 4 on Billboard 100 thanks in part to the instrumentation, which contains a sample of "Hermetico" by Israeli group Balkan Beat Box, provided by Wallpaper's Ricky Reed.

In a recent interview with 97.1 AMP Radio, Derulo explained how the song happened. "Wallpaper is out of his mind, much like I am myself, and I wanted to experiment and do some different stuff," ' boyfriend said.

"So we tried new things. We didn't necessarily have any barriers. We weren't trying to make something that sounded like it was on the radio. We wanted to make something fresh and different. So this is one of the experiments, with the saxophone," he added.

When asked if 2 Chainz was the artist he wanted to work with on the song, Derulo said, "Definitely! First choice, and I hit him up, and he laced me!"

"Talk Dirty" has also given Derulo his third top 40 hit from "", which was released as a 5-track EP in the U.S but arrived as a full album of 11 songs in other countries. The song even bested its predecessors "The Other Side" and "Marry Me" which peaked at No. 18 and No. 26, respectively.


© AceShowbiz.com
---
Jason Derulo was born to Haitian parents on September 21, 1989 in Miami. He started making performances since the age of five and wrote his first song, "Crush On You", when he was eight. He recalled on from where he learned music, "I grew up as a huge Michael Jackson fan, studying his videos, copying all his moves. I'd practice singing Usher and Justin Timberlake songs while doing their moves." » more