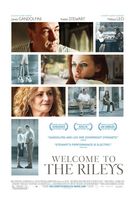 Overview
---
Genre :
Drama
Release Date :
October 29, 2010 (Limited)
MPAA Rating :
R
Director :
Jake Scott
Starring :
Kristen Stewart
,
James Gandolfini
,
Melissa Leo
, Ally Sheedy, Tiffany Coty, David Jensen, Lance E. Nichols, Joe Chrest

REVIEWS RATE: Critics Readers [Rate It]
Reader's Reviews
---

SHE REALLY NAILED IT,ALL THE EMOTIONS GAVE ME CHILLS,A REAL ACCTRESS FEELING THE EMOTIONS OF THAT LIFESTYLE,NO PHONY TRYING TO BE MADE UP,ITS A CREDIT TO WHO SHE IS LOVE HER UNIQUE SELF,BRILLANT!!!
posted by

LOVE K-STEW

on Nov 03, 2010 06:36:01
kristen is sooooooo hot im a krisbian all the way
posted by

kstew96

on Jul 20, 2010 08:55:36
It was really fun filming this movie.I hope everyone enjoys it!.
posted by

Ks231

on Jun 13, 2010 12:00:23
when does it come out??! then I'll see it!! ♥♥
posted by

miely

on Mar 20, 2010 03:38:32
ahhh, one of my friends is the daughter who dies in this movie!
posted by

alicia

on Mar 11, 2010 04:55:04
when does it come out?
posted by

Tazs

on Jan 21, 2010 03:53:08
haha dam shes cuuuute!
posted by

B4byGURl::

on Jan 21, 2010 01:25:49
u think shes ugly u masturbate to her every day
posted by

fucker121

on Jan 19, 2010 03:47:02
Im a straight woman and I'd pay to have sex with Kristen Stewart! She is so cute. There is nothing wrong with her body, she is beautiful! But to each his ( or her ) own!
posted by

kelleyf

on Jan 17, 2010 07:09:33
No guy would actually pay money for any part of Kristen Stewarts's body it's ugly as hell!!!!!!!!!!!!
posted by

Jake98

on Jan 14, 2010 08:18:17
OMG..OMG..OMG..!!!!! I'm sooooo EXCITED about this movie!!!!! luv ya kristen!!!
posted by

twilightaholic

on Dec 16, 2009 12:09:43
I think it's gonna be THE movie *-*
posted by

fernanda

on Dec 07, 2009 12:45:09
I think this movie will be amazing.
posted by

Lucy Liu

on Dec 04, 2009 09:05:45
Ridley -"I've made my fortune" Scott continues to churn out safe, diverting fantasy for the circle-jerks of the comfort-zone. Meanwhile, America -and certainly his industry are almost entirely controlled and underwritten by the direct heirs of the most genocidal monsters the world has ever seen---across the Pacific. 70,000,000 murders in the name of 'social justice' -- 70 million and counting... Scott, Crowe ---and the rest of our creatively bankrupt film industry are a bunch of balking chickens. AMEN
posted by

Tom P

on Nov 24, 2009 10:13:40