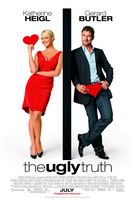 Overview
---
Genre :
Comedy, Romance
Release Date :
July 24, 2009
MPAA Rating :
R
Director :
Robert Luketic
Starring :
Katherine Heigl
,
Gerard Butler
,
Cheryl Hines
,
Eric Winter
, Bree Turner, Bonnie Somerville, Holly Weber, Vicki Lewis, Nick Searcy, Nathan Corddry

REVIEWS RATE: Critics Readers [Rate It]
Reader's Reviews
---

i love this movie, helps me to get high :D
posted by

bekii

on Dec 15, 2011 02:26:20

This is a MUST SEE! my wife n I loved this movie. Lots of laughs!!
posted by

Toadman

on Mar 09, 2010 02:30:16

watchable
posted by

rockitman

on Dec 19, 2009 07:38:50

I LOVE THIS MOVIE SSSSSOOOOOOOOO MUCH:) XOXO
posted by

Ilovelove13

on Dec 05, 2009 03:09:38

anybody knows where are the outdoor scenes from the movie? Beautiful.
posted by

me

on Nov 20, 2009 11:41:02

hilarious
posted by

sxc

on Nov 17, 2009 01:17:28

totally loved this movie its funny in a sarcastic way
posted by

Geneie

on Nov 16, 2009 03:10:00

Love the movie....I lot of laughing.
posted by

MArk

on Nov 13, 2009 09:41:01

Best. Movie. Ever. Loved it! Romantic comedies are so great. Hilarious! A chick flick that both sexes can enjoy. This is one movie critics are dead wrong about.
posted by

loveisourdisaster

on Nov 13, 2009 07:13:05

superb
posted by

noname

on Nov 09, 2009 09:32:36
i want to see it, i hope it is good
posted by

ghighi11

on Nov 09, 2009 01:08:42

Best movie ever :)
posted by

Taz

on Nov 07, 2009 08:49:40

I love this movie!! I will buy the DVD and watch it over and over. Hilarious and so true!!!
posted by

The Ugly Truth

on Nov 07, 2009 07:07:09

one of the finest movies this year has produced. entertaining, funny and enjoyable, esp the little dance that ms heigl does when she is happy :P
posted by

amit

on Oct 15, 2009 05:37:26

loved..loved..loved.. this movie..
posted by

mgdlens

on Oct 12, 2009 05:22:40

I just saw it today.. and i Loved it! I Don't care what people say, I'm willing to watch it n number of times!!
posted by

Naughtyeyes

on Oct 11, 2009 02:56:48

i abslouley loved that mvie espesialy the 2 scenes of the resturant and the play groud
posted by

hana

on Oct 06, 2009 06:10:27

Sooooo funny
posted by

Adniaod

on Sep 26, 2009 04:26:40

Grate movie, exited performanceof Katherine :)
posted by

High life

on Sep 24, 2009 12:07:05

I really love Katherine but the movie takes really long to get going. It get's better at the end but it had some really cheesy lines.
posted by

stitchkid

on Sep 22, 2009 07:40:21

i love Gerard Butler and hes a gr8 actor
posted by

mee_nd_gerard

on Sep 20, 2009 06:33:02

The best one to watch. He was the best actor in it. How conviniently he convinces on the NEWS channel. A must watch film. Hey is he the same from 300 movie ?
posted by

Srinivas

on Sep 12, 2009 06:50:54
THIS MOVIE IS VERY GOOD and I had fun Muho AND HAS A LOT OF TRUTH. HA HA HA HA HA HA HA
posted by

CHIKIS

on Sep 09, 2009 08:26:23

The critics are stupid for giving this a bad rating. It was a fantastic movie and very very funny (the whole audience thought so).
posted by

KT

on Aug 30, 2009 01:54:00

fucking hilarious!
posted by

lil lover!

on Aug 28, 2009 09:24:01

:)
posted by

g

on Aug 27, 2009 03:58:29

I loved this movie, I will buy this movie, and I will watch this movie over and over a million times. =] But does anyone know the name of the song that is playing while they are in the balloon at the end of the movie?
posted by

kd

on Aug 23, 2009 01:02:29

I saw it twice and would see it again and I will definitely buy the dvd.
posted by

Ugly Truth

on Aug 20, 2009 07:48:40

I haven't seen such a great comedy for years!! Enjoyed every second of it!!
posted by

Cineworld

on Aug 17, 2009 07:30:13

the movie is excellent. the soundtrack sucks because it doesn't have a couple of the songs (w/vocals) on it.
posted by

srs

on Aug 16, 2009 10:20:23

-Can the plot line be any more basic? -No.
posted by

1CanadianBoy

on Aug 15, 2009 11:50:17

CRITICS ARE IDIOTS, I COULD GO AND SEE THIS AGAIN AND AGAIN, I LOVED IT. I'M ONLY 15, AND ITS MY KIND OF COMEDY, ITS HILLARIOUS! EVERYONE LAUGHED THE WHOLE WAY THROUGH, DEFINATELY A LOVELY CHICK FLICK. ONE OF THE BEST EVER!(L) WE WERE IN HYSTERICS AT ALL OF GERARD BUTLERS LINES. PLUS HES AS FIT AS FUCK..
posted by

xoxoxox.

on Aug 15, 2009 09:05:03

amazing film, effing fantastic!
posted by

ELLiE.<3

on Aug 15, 2009 09:02:07

Brilliant!
posted by

claiire

on Aug 14, 2009 09:15:00

best comendy so far this year
posted by

bean

on Aug 12, 2009 03:16:07

i love the ugly truth its a funny and romatic comedy that made me pee in my pants. katherine heigle and Gerard butler make a really cute couple. the ugly truth is my favoriet movie.
posted by

alex

on Aug 11, 2009 10:26:38

I am not the type that laughs at everything but I was laughing from the beginning to the end. You have to go see it. Katherine Heigl is excellent. Great movie.
posted by

Blue

on Aug 09, 2009 10:03:21

Great movie, very funny and some good one liners. Saw it yesterday and would recommend it highly
posted by

Pinkturquoise

on Aug 09, 2009 09:33:23

Have a laugh with this wonderfully funny,romantic chic flick,vibrating knickers to falling out of a tree,so very true to life it's a must see for all.
posted by

cis52

on Aug 09, 2009 04:24:49

This movie was super funny from start to finish. The restaurant scene was the best and much much funnier than the restaurant scene in the "When Harry met Sally" movie in which Meg Ryan did a fake "orgasm" as to the one that Katherine Heigl tried her best not to have in public!
posted by

Mina

on Aug 07, 2009 06:53:32

hilarious
posted by

beu

on Aug 06, 2009 08:05:30

I LOVED IT! So did my husband and our friends who saw it with us.
posted by

Fast Helen

on Aug 04, 2009 07:04:42

Totally hysterical! My best gal pal and I truly enjoyed it but I'm taking my boyfriend to see it also! Great comedy for gals and guys!
posted by

singamel

on Aug 02, 2009 07:52:34

LOL funny, loved the white dress/underwear scene in the restaurant! Audience was laffing entire movie. Great entertainment!
posted by

kim

on Aug 02, 2009 03:58:49

The best romcom weve seen in a while, a must see !
posted by

Carac Agaialor

on Aug 01, 2009 10:02:15

could not stop laughing the whole time!
posted by

movienut

on Jul 31, 2009 10:39:37

Funny and entertaining, chick flick.
posted by

sewhair

on Jul 31, 2009 10:19:33

Loved it great fun.
posted by

Lady_Poet

on Jul 30, 2009 12:59:45

I absolutely loved it from beginning until the end...especially the restaurant scene
posted by

fawn

on Jul 29, 2009 10:48:39

very entertaining! Not meant to be an essay on life
posted by

butler fan

on Jul 29, 2009 10:39:16

Hilarious
posted by

flowergirl

on Jul 28, 2009 12:37:36

I`m expecting this movie to be funny but oh so predictable. Can someone tell me if that will be the case: ``those two will fall in love by the end`` right? Tara
posted by

tara

on Jul 28, 2009 11:13:29

LOVED this movie!!
posted by

k

on Jul 28, 2009 06:35:23

great movie for a change!
posted by

Lina

on Jul 26, 2009 06:53:43

GREAT COMEDY, LAUGH FROM BEGINNING TO END. CRITICS ARE IDIOTS
posted by

RCMII

on Jul 26, 2009 03:28:05

I don't care what the reviews say, the whole theatre was laughing! I would go see it again today (saw it yesterday) and I don't usually go to movies more than once. LOVED IT; LOVED IT; LOVED IT!!!
posted by

Safety16

on Jul 25, 2009 11:37:19

The perception of the truth may seem dark, but reality is quite beautiful and fun. This story is what life is all about, making people lauch and having fun... and enjoy into with someone that loves you for you... This movie gets it.... Heigi is wonderful in this movie, she may be the new Dois Day of today, she so assume, only wish to see her in many more movies to come... She got it.... what it takes to put and smile in your heart for true love. Enjoy it and do see it, if you like light hearted love stories with a happy ending.... TV would be much more interesting......if this story was true... I will stick with the movies... Mike Young, Anchorage Alaska.... 5 stars for love...
posted by

Hot Movie

on Jul 25, 2009 04:51:23

Loved "The Ugly Truth"!!! Hysterical
posted by

jmcay

on Jul 25, 2009 03:21:09

My husband and I laughed throughout this whole movie along with everyone else in the theater! Highly recommended!!!
posted by

jmcay

on Jul 25, 2009 03:18:20

Funny and OH SO TRUE!!! He has the right idea of it, women should really pay attention to what he says!!
posted by

AphroditesRose

on Jul 24, 2009 06:21:48

hilarious
posted by

SPRWOMBT

on Jul 18, 2009 12:13:41

GIR6LK
posted by

Vzeisohg

on Jul 15, 2009 07:23:25

3mFKRU
posted by

Kiondqrx

on Jul 14, 2009 10:48:42