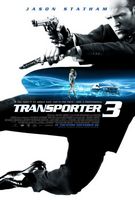 Overview
---
Genre :
Action
Release Date :
November 26, 2008
MPAA Rating :
PG-13
Director :
Olivier Megaton
Starring :
Jason Statham
, Francois Berleand, Natalya Rudakova,
Robert Knepper
, Jeroen Krabbe, Justin Rodgers Hall, Katia Tchenko

REVIEWS RATE: Critics Readers [Rate It]
Reader's Reviews
---

What a fantastic movie and I really Like this movie
posted by

Frank

on Nov 01, 2010 01:10:05

It's Glory Box.
posted by

TPS

on Sep 19, 2010 07:28:50

The song played during their sex scene (which isn't referenced on the sound track) is glory days by Portishead.
posted by

steph

on Aug 28, 2010 09:27:43

Who knows which cars are taking part in the chase scene:Audi A8 & .....???
posted by

Tudor

on Jul 09, 2010 09:32:47

;-)
posted by

mak ;-)

on Jun 14, 2010 10:31:24
what is the song played when the girl took the keys and wanted frank to strip
posted by

eob316

on Jan 24, 2010 11:54:14

Toooooooooo good. Loved it.
posted by

buffpuff

on Aug 05, 2009 10:35:31

does any one know tha song name that they had playing in th car at tha gasstation when she was getting tha vodka?
posted by

ghost

on Jul 24, 2009 04:38:11

1rEVPO
posted by

Afzqydqe

on Jul 15, 2009 02:21:43

i give 5 stars for the girl shes fucken hot!
posted by

yo mama

on Jun 27, 2009 11:34:49

THis movie was awesome. Anyone know the name of the song play in the first chase scene in the beginning of the movie?
posted by

Awesome

on May 11, 2009 09:06:31
Menyy
posted by

Maks

on Mar 09, 2009 03:21:28
hi what is the song called when the car get stolen and he is on the bmx
posted by

marcus

on Feb 26, 2009 11:59:52

It was a great movie, but the fact that pretty much everything went his way.. was very unrealistic. other than that. Great movie, great storyline
posted by

Matt

on Feb 20, 2009 11:44:20

I love Jason Statham and i think he is so sexii
posted by

dee

on Feb 19, 2009 09:58:27

сооl
posted by

Dsana

on Feb 11, 2009 10:59:49

Enjoyed the movie... when they were at the filling station they were playing a song in the car by Busta Rhymes, it does not appear in the soundtrack list and i would really like the name of that song...
posted by

Macho

on Jan 17, 2009 03:35:37

ucraniana HOT, I wanna be your DOG, cool movie
posted by

beto

on Jan 10, 2009 12:05:45

muaahhh!! :P
posted by

DJbrar

on Jan 04, 2009 08:34:17

sexy
posted by

chotu

on Dec 23, 2008 01:44:11

this film is very,very cool
posted by

kadet

on Dec 21, 2008 03:25:48

a gr8 film includes the great fights & car stunts. Its a combination of entertainment & scifi things it has good songs like the 1 in the first fight & 1 in the scene when the car is being handled to some other man.
posted by

ur dad

on Dec 20, 2008 05:39:12

Excellent
posted by

TRANSPORTER 3

on Dec 07, 2008 07:09:40
дфд
posted by

фдф

on Dec 07, 2008 05:13:26

Decent film with some disappointments. Overall its not one of my favorites. If you have seen transporter 1,2 its a must see. You have to follow the story line no matter what the review says. The Ukranian woman was not in my view a good choice but her eyes probably helped.
posted by

ryan57us

on Dec 07, 2008 01:49:05

gr8 movie i liked all three parts....
posted by

Deepak

on Dec 06, 2008 02:48:32

Fucking A (1,2 and 3) and more
posted by

Adrianglez474

on Dec 04, 2008 07:22:24

I enjoyed watching Jason aka Frank Martin. I'm diffently in love with him. I can't wait to see his other movies.
posted by

Allie

on Dec 03, 2008 08:53:46

i didn't like the chick thou. she was SO annoying. everything else was pretty awesome.
posted by

MARIKA

on Dec 03, 2008 05:51:34

I'm looking for a song from the movie. It's right after the Stooges, with oriental thinks in it! Please HELP!!!
posted by

Dechoo

on Dec 02, 2008 08:21:24

The one fight scene was good, though
posted by

dontmatter

on Nov 30, 2008 10:06:38

this movie was horrible. The dialogue was predictable, and most of the action scenes were rediculous. The first one was good, and it just went downhill from there
posted by

dontmatter

on Nov 30, 2008 10:06:07

Loved this movie I'm so in love with Jason Statham!
posted by

Mayra

on Nov 30, 2008 09:09:02

This movie is a great action flick as good as the other films a must see.
posted by

doobscoob

on Nov 29, 2008 12:19:23

All I can say about this movie is it rocks and I sure am glad that the critics don't know what the hell they are talking about. I have learned in the past if they don't like a movie then it has to be a good movie because I don't think one of them could find a good movie it if bite them on the ass.
posted by

Great fan

on Nov 29, 2008 11:14:22

This was a movie well worth paying the price to go see. I can not wait to purchase it to add to my collection of Jason Statham movies. I don't think he could make a bad movie if he tried.
posted by

fan

on Nov 29, 2008 11:11:00

Good watch it day after day after day. Excellet movie.
posted by

Bunns

on Nov 29, 2008 11:08:56

Jason Statham delivers. The Russian [Ukranian] however, disappoints.
posted by

thesunwhoserays

on Nov 26, 2008 10:46:15