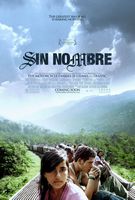 Overview
---
Genre :
Drama, Thriller

Release Date :
March 20, 2009 (Limited)

MPAA Rating :
R
Director :
Cary Fukunaga

Starring :
Edgar Flores, Paulina Gaitan, Kristyan Ferrer, Karl Braun, Diana Garcia, Guillermo Villegas, Damayanti Quintanar


REVIEWS RATE: Critics Readers [Rate It]
Reader's Reviews
---

Excellent Job
posted by

virgo

on Oct 07, 2012 07:56:39

really good movie. watched it over 123 times.
posted by

paradise deja vu

on Jan 25, 2011 07:42:24

beautiful movie
posted by

gabbagabbagab

on Jan 08, 2011 09:36:07

@ vidar: the trailer song is called "La Partida" from Gustavo Santaolalla
posted by

andrea

on Dec 26, 2010 12:15:01

Powerful movie
posted by

Arungeorge k david

on Nov 23, 2010 09:54:45

REALLY NICE
posted by

kellercakes

on May 07, 2010 11:37:05

wat is that song called wen smily and that other homie are in a war wit the 18st
posted by

whisperlokote

on Apr 03, 2010 03:17:28

really good movie...my husband watches it everyday
posted by

kari

on Jan 19, 2010 02:02:14

great movie!!!
posted by

sin nombre

on Jan 19, 2010 01:56:19

I loved it, I loved it, I loved it!!! This movie was really good ( way better than I thought it would be). I demand more EDGAR FLORES!!!!!!!I really hope he gets more great roles like Willie.
posted by

Melly

on Jan 01, 2010 11:52:15

Great movie! The scenery and people are as real as it can get in Latin America.
posted by

Ed

on Dec 23, 2009 03:04:44

amazing movie!
posted by

mariia

on Oct 18, 2009 10:21:39

A great movie !
posted by

Fab

on Oct 12, 2009 09:02:27
I was just wondering what the song used in the end of the Sin Nombre Trailer is called. Does anyone know that?
posted by

Vidar

on Oct 11, 2009 11:36:18

Watched this movie for the first time last night and absolutely loved it! Watched it three times. One of the best foreign films I've ever had the pleasure of watching and I'm so glad I decided to pick it up!
posted by

MamiChula

on Oct 05, 2009 05:36:53

This is hands down one of the best movies I have ever seen. Edgar Flores is probably one of the most talented and exciting actors that I have seen on screen in the last 20 years. I hope Hollywood takes notice and doesn't overlook him for other way less talented white actors because he is Latino! Also worth mentioning is the performances by all of the cast who were absolutely believable in their roles.
posted by

tutu

on Oct 05, 2009 03:59:14

THE MOVIE IS GOOD! BUT THIS FUCKING STUPID ASS WEBSITE DONT EVEN LET U WATCH IT! ITS A SCAM DONT EVER VISIT IT AGAIN!!!
posted by

krystal

on Sep 19, 2009 06:48:57

G8hCkP
posted by

Imtchutr

on Jul 15, 2009 08:25:04
Why is there no DVD of this movie? When will there be one? If it's gotten such great reviews--which it deserves--can't someone try to make some money off the movie and make it available to so many who'd like to see it?
posted by

Ron

on Jun 04, 2009 02:59:36

this is one of the best movies i have seen, it reminds me somewhat of slumdog millionaire, the way it is directed. very authentic, i have lots of latin friends, and ive told them about this movie, and they said its exactly how it happens. this is one of those movies that kind of hits you; you have to think about it when youre watching it-like, oh my god, i cant believe this happensin real life. the acting was good, (especially sayra) shes a great actress. great picture, and overall a good movie about friends, family, violence, love, and a well crafted story about latinamerica, and the problems latinos deal with just to get to america.
posted by

rohr_harry@yahoo.com

on May 02, 2009 09:44:32

i liked this movie cuz those are the homies MS13
posted by

jlopez

on Apr 14, 2009 04:07:58

this movie should be getting every bit as much buzz as slumdog millionaire... i'd say a solid 4.5 stars. what a fantastic story about worlds which i've never seen on screen. and the cinematography! just dazzling all around. the plot had a couple of minor weak moments, but the story overall was very believable, well-crafted, and indeed probably is a drama which is played out every day outside the reach of mainstream american view. anyway, go see it, and tell your friends... this is the real deal!
posted by

alex

on Apr 06, 2009 06:28:40

I just saw this film last night at SXSW and it was absolutely incredible. Cary Fukunaga talked to all of us in the audience after the show and it was so awesome to hear how he actually rode on the train that the film is centered on, how he went to prisons and sat with gang members from MS and how he interview 500 girls from Mexico to find the perfect character to play Sayra. I think he did an excellent job of not demonizing drug cartels or gangs but at the same time not glorifying them. I really really enjoyed watching Edgar Flores, he just captures the essence, in my mind, of what an MS "hommie" is like. I loved this film. I highly highly recommend everyone go see it when it hits theaters around mid-april. The film's opening seen is creative and draws you from the get-go, the music makes you want to dance, the film is full of little glimpses of altruistic humanity and it just has an overall authentic appeal.
posted by

kesadler

on Mar 16, 2009 11:19:26

I was lucky enough to see this movie premiere at the Sundance Film Festival. As someone who studies Latin American and enjoys foreign films, I would have to say this is the best movie I have ever seen. The story line is unique and the characters are believable. I would encourage any and all to see this film.
posted by

Sundance

on Feb 10, 2009 04:29:30