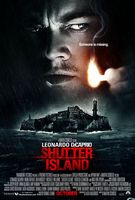 REVIEWS RATE: Critics Readers [Rate It]
Reader's Reviews
---

wickedly smart
posted by

docha

on Mar 05, 2012 04:15:13

A very good movie..!
posted by

PoojaB

on Nov 06, 2011 11:19:03

Best movie ever!
posted by

Km1313

on Jun 20, 2011 09:13:57

I wish i knew who he was at the end but it was a very good movie Pleasent Site of Leo LOL
posted by

gOODGIRLY

on Jun 27, 2010 11:33:57

great movie!!!! very very great. Leo great actor
posted by

johon.uzb

on May 30, 2010 12:14:52

Very good movie. Can't wait to get it on DVD!
posted by

Mandip

on Apr 30, 2010 09:28:49

loved it. i never would have guessed the ending in a million years
posted by

rdog

on Apr 17, 2010 02:32:38

this film is brilliant i watched it yesterday at the odeon in liverpool does anyone know when its coming out on DVD. I could watch this 1000 times and not get bored of it :)
posted by

Shutter Island 7

on Apr 08, 2010 07:47:17

This is the best wried ending movie i have ever seen. I really recommend to everyone. Greatest Movie Of The 2010.
posted by

Shutter Island

on Mar 29, 2010 08:24:26
Holla
posted by

shah

on Mar 27, 2010 04:47:44

I love twisted endings!
posted by

rewtdsdf

on Mar 09, 2010 07:59:34
Creepy,Mysterious Movie of the year. If you like these words than go watch this movie. It is creepy,Mysterious movie in a good Way. One More thing Highly Adventures...
posted by

Faheem Siyal

on Mar 03, 2010 02:21:27

Isn't this a remake???
posted by

shutter isoand

on Feb 27, 2010 02:49:34

Great movie, saw it at watchfullmovienow d0t c0m for free
posted by

Jake

on Feb 21, 2010 02:28:25

It is adventures,Creepy,odd,But Entertaining.
posted by

Faheem

on Feb 20, 2010 03:06:08

It looks good, i will watch it when it gets released......
posted by

Mandip

on Nov 02, 2009 11:10:33

ji9c8J
posted by

Kmrthydj

on Jul 14, 2009 10:13:55

It is an excellent movie...i love Leonardo and Scorsese and i am sure that they have done great work!!!
posted by

Maria

on Jul 03, 2009 12:16:12