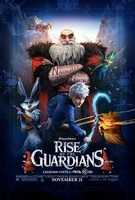 REVIEWS RATE: Critics Readers [Rate It]
Reader's Reviews
---
great
posted by

red

on Sep 16, 2014 02:23:31

NICE
posted by

eko

on Apr 07, 2013 06:47:38

This movie has gone down into one of my favorites ever since I watched it, it's funny, action packed, and...slightly tragic in a way.
posted by

Pandemonium

on Apr 06, 2013 01:07:12

What is the point of using your wallpaper if it has watermarks all over it!!??
posted by

Rise of the Guardian

on Mar 05, 2013 02:03:59

great movie. I like it
posted by

BEAVER

on Jan 05, 2013 12:19:18

beautiful movie !!!
posted by

ly

on Jan 05, 2013 12:17:41
dwayne bonello this is the worst animated movie i ever seen and i dont like it because worst animation ever and gonna give 1stas!
posted by

dwayne bonello

on Jan 12, 2012 01:30:18
owls rock
posted by

bball

on Aug 01, 2010 07:05:30
Ok on my opinion, the books were good, you know the "GUARDIANS OF GAHOL'EE" but i wana see this movie but 2012? hope its earlier. i dont want teh world to end. ps: it probally wont/
posted by

2012? you gotta be k

on Apr 09, 2010 01:24:36

wlgpuK
posted by

Ywxblkuv

on Jul 15, 2009 05:49:12