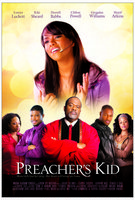 Overview
---
Genre :
Drama
Release Date :
January 29, 2010
MPAA Rating :
PG-13
Director :
Stan Foster
Starring :
LeToya Luckett
, Kierra Sheard,
Tank
, Clifton Powell, Gregory Alan Williams, Sharif Atkins

REVIEWS RATE: Critics
N/A

Readers

[Rate It]
Reader's Reviews
---

Oh My Gosh ! So I Just Saw This Movie For The First Time Yesterday ! I LOVED IT ! This Is My New Favorite Movie ! It Made Me Cry So Many Times ! But It Was So True . And I Just Love How The Play Ties Into The Movie . I Feel That When It Was "Her Time" And She Got Up There And Started Singing, Reality Struck In . I Love This Movie So Much !
posted by

OhBrother_1095

on Mar 13, 2011 08:11:23

I love this movie
posted by

Lady tx

on Feb 25, 2011 09:32:51

Horrible. mOVIE WAS SO LOW BUDGET!
posted by

70706

on Feb 07, 2011 09:53:23

Great movie! Would love the soundtrack if it were available.
posted by

SG

on Jan 18, 2011 01:32:55

I loved this film, i don't know where to get the soundrack though.
posted by

Tricia

on Dec 11, 2010 11:07:43

ii love thjiis moviie my favoriite song out of the whole moviie iis one kiss by Tammy Townsend omg bt iim madd ii cnt fiind thiis song on frostwiire or anythiing
posted by

ty

on Oct 03, 2010 09:50:53

I really love this movie the first time I watched it I learned every song before the movie was over.
posted by

Future_idol10

on Sep 30, 2010 09:43:25

This movie was amazing! It speaks to you on personal level and you actually can feel wat the movie is trying to.. People everyday is going through wat Angie was going through!!! This movie was just awesome all the way awround!!! HOPE TO SEE MORE MOVIES LIKE THIS!! THE ACTORS/ACTRESSES WAS AMAZING!! "DEVLIN"WAS THE BOMB =)
posted by

Twisty87

on Sep 24, 2010 11:50:01

I feel as if the movie should become more main stream.... Our kids and young adults struggle with the very same issues just told a little differently. The musical talent, as far the emotions in the songs by it's self will touch any hearts that hear them, which is greatly need. Alot of us use music as a tool of getting pass every day to day problem. Problem is when the negativity in music surface and a person is look for that answer of direction they tend to fall short behinde the lyrics. Not understanding that sometimes instead of listening to the words to speak to you, you listen to the melody to speak God's words inside of every tune.... Secondly who ever wrote this play, wrote their soul down for the world to see, hear and feel; and thats exactly what has and will cont. to happen... One writer to another I have never seen nothing yet that could try and top this!.....GodBless!
posted by

Haze

on Sep 17, 2010 11:09:05

OMG I love this movie. I cant watch it over && over. Good job.
posted by

JAS Babyii

on Sep 16, 2010 03:14:40

This Movie was wonderful. Touched me in soo many ways. Made me think about my on life. Exspecially the part that said.. "He said Even when you leave Him he never leaves you & once this Test is over, he'll give you a Marvelous Testimony!!" That's just a summary of it. But hope to see more movies from you!!
posted by

MissBee

on Sep 15, 2010 03:32:49

I loved the movie I understood it.It said whatever you do you can always come back home because everyone makes mistakes. Thanks for this movie.
posted by

LaToya Bunch09

on Sep 11, 2010 02:00:28

wt a gr8 movie...i lav everytin abt it...
posted by

Sammyvice

on Sep 01, 2010 01:41:45

Awesome Movie! I haven't seen a movie this good in a long time. I loved the story line. looking forward to more movies like this.
posted by

Preacher\'s Kid

on Aug 23, 2010 10:01:33

Awesome Movie! I haven't seen a movie this good in a long time. I loved the story line. looking forward to more movies like this.
posted by

Preacher\'s Kid

on Aug 23, 2010 10:01:30

This was a great hit home movie!
posted by

sip

on Jul 25, 2010 06:25:20

Latoya you know you got it, go head get yours baby. I love the movie and i love you.
posted by

Lolo

on Jul 06, 2010 07:05:29

I thought this was an excellent movie. It so touched my life. It just reminded me of how the Father God truly cares about His daughters. Sometimes we stray and find ourselves in her situation but God wants us to return home. Thanks for making such a great movie.
posted by

The ministress

on Jul 05, 2010 12:49:45

It was marvelous!!! Wow everyone should see this movie, I felt like it could have been me.
posted by

Tash

on Jun 17, 2010 09:34:59

i love this movie.its touching and inspirational to all who watch it. the soundtracks...what can i say?amazing!!!!
posted by

anna

on Jun 16, 2010 12:59:25

this moive was sooo good. i loved it , i watched it with my mom and cuzins and we all just enjoyed it. more moives like this need to be made.
posted by

neequa

on Jun 12, 2010 08:33:37

I really enjoyed the movie. We need more movies like that.
posted by

ChefColey

on Jun 11, 2010 12:40:07

I saw this movie earlier. I have 2 admit, I didn't think I was gonna like it. LeToya did a marvelous job playing the role as the daughter. I'm glad that she found her way back home. Everyone should see this movie.
posted by

AriesChick318

on Jun 11, 2010 08:57:12

It was a really good movie :)
posted by

Baby4you94

on Jun 09, 2010 08:08:18

movie was excellent!
posted by

lilgucciladi

on Jun 08, 2010 02:26:09

I just watched this movie for the first time and fell in love with it i wish there was a soundtrack to it cause now i want it
posted by

God\'s Dancin Diva

on Jun 08, 2010 02:07:18

love it
posted by

maria

on Jun 04, 2010 05:08:11

man i watched that movie like 10 times already i freakin love this movie i think its one of the best movies out right nw
posted by

.....

on May 25, 2010 02:21:24

I LOVE THAT MOVIE!!
posted by

Miss.J

on May 22, 2010 08:17:55

This movie was aweseome! I loved it! The singing was amazing, but the story behind it all was the best.
posted by

amazinggrace05

on May 18, 2010 09:24:03

GAHH i love the first scene when letoya luckett sung praise..*im trynna sing it at muy church as soon as possible !*this song is perfect for meh
posted by

lor mama

on May 11, 2010 11:21:41

This movie was great.....It made me feel good inside.!!!!! The singing was the best part. I hope people learn something cause i know i did.
posted by

Lady Redd

on Apr 12, 2010 11:02:38

i loved this movie .. im going threw the same thing she , except for the preaching father part .. the boyfriend part and leaving home part, yess ..
posted by

DLynn-Anne

on Apr 10, 2010 11:19:34

this movie was motivating it was a true entertainment but more relating to life when you stray away but you try and find your way back to GOD it shapes you better to learn from what happened in the past to become a better future.
posted by

corey777

on Apr 02, 2010 10:13:08

This movies was excellent and easy to relate too. Regardless of whether you are a preacher's kid or just a child raised in church that strayed away this movie is not only encouragement but confirmation that God loves you.
posted by

Freshstart0119

on Feb 26, 2010 10:09:41

i loved the this movie i learned that even the kids (friends0 in church can even have an impact on you!
posted by

kidofpeace

on Feb 14, 2010 04:19:57

the movie was compelling and excellent. it had a message that i dont knw but would love to find out. i would love to see the movie again
posted by

Brittany

on Feb 08, 2010 10:14:40

this movie was excellent. My whole family enjoy it! when is the soundtrack coming out!
posted by

deeredhot

on Feb 06, 2010 03:06:46