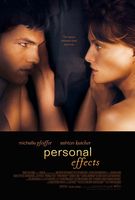 Overview
---
Genre :
Drama, Romance
Release Date :
May 12, 2009 (DVD)
MPAA Rating :
R
Director :
David Hollander
Starring :
Michelle Pfeiffer
,
Ashton Kutcher
,
Kathy Bates
, Brian Markinson, Rob LaBelle, Serge Houde, Aleks Paunovic

REVIEWS RATE: Critics
N/A

Readers

[Rate It]
Reader's Reviews
---

watched it just 2 c ashton. mmmmuaaah
posted by

nida

on Dec 26, 2010 03:37:00

Nice film. Nice music.
posted by

FylmBuph

on Feb 25, 2010 12:01:32

awesome, love Michelle Pfeiffer
posted by

Petra

on Jan 22, 2010 01:24:13

Loved it! Wasn't expecting much, and thought the performances really well done with each player pushing the other to greater subtleties and depth. This should have been in the theatres. Much more satisfying than the dreck out there.
posted by

Infusethemuse

on Dec 10, 2009 07:04:11
I thought the movie was very touching. It had some amazing songs on the soundtrack. The Great Lake Swimmers are one of my favorite bands now because of it.
posted by

seasikkrl

on Dec 06, 2009 11:03:02

GARBAGE
posted by

mscat

on Nov 21, 2009 08:39:41

terrible movie, terrible acting, terrible plot....heavily boring...... how can one produce such a nonsense!...waste of money
posted by

free joing

on Sep 14, 2009 03:19:58

Xe35qR
posted by

Nwysmekk

on Jul 14, 2009 02:29:45

Incredible acting, very raw and realistic by all the leads, a good movie on getting over grief and finding love with the least likely person.
posted by

Tyler

on May 13, 2009 12:43:57

I guess wrestlers are chicken on the inside... lol. Hey but they did get the ever wondering why did the chicken cross the street?...
posted by

ASS ton

on Apr 06, 2009 03:23:21

I think David Hollander has no understanding of people and their motivations. Here is a hot wrestler and all he can get is a job in a chicken suit. Give me a break! The man accused of his sisters murder was Obviously innocent and no one went in search of the real killer. The whole thing was hokey and the acting less than admirable. Wasted my time and money.
posted by

Personal Effects

on Mar 16, 2009 02:43:36

You think it'll get better, but it doesn't. Don't waste your time.
posted by

ang_r_ken

on Mar 14, 2009 11:17:46