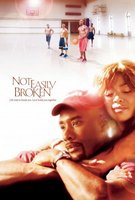 REVIEWS RATE: Critics Readers [Rate It]
Reader's Reviews
---

i loved this movie,cause it hit right home
posted by

kare

on Nov 25, 2009 08:31:39

MOwvQr
posted by

Mnertwvr

on Jul 16, 2009 04:57:29

A must see movie for all couples. Well done to all involved. I have my mother in grace (not in law) live with our family over 10yrs now. She is the opposite too the mother in law in this film. My mother in Grace (Maureen) has been a blessing and great encourager, prayer warrior, wise counsellor & a great support for my wife and I in our marriage & family life. Her 2X husband were losers and left her and 5x kids to raise. Yet through all her hardship in life and they are many. She has become a sweet Christian old lady. I am so bless to have her live with us for my children to enjoy a wonderful grandmother who they call "Nana". G Prescott - Papakura NZ
posted by

GForce

on Jun 28, 2009 07:39:47

I have never seen myself in a character on screen and for the first time I seen myself, and then she lost her son...I was speechless and that is not like me. It was an ah ha moment...on Mother's Day...that was the best movie I have seen in a while.
posted by

cbates

on May 11, 2009 12:34:26

i love this movie and i love td jakes, td jakes and my sister in law helped me turn to god in my bad situations and i open my heart to the lord,i would like if bishop td jakes makes another movie not easily broken is a wonderful movie
posted by

mrs. toliver

on May 03, 2009 08:42:56

Awesome! A must see for all couples!
posted by

shay

on Apr 30, 2009 07:48:18

It's just a real life story, which many can identify with ...it is what it is...marriage has up's & downs you have to go through
posted by

T_double_E

on Mar 08, 2009 04:23:50

My wife and I finally show this movie this weekend and it was worth the wait. One of the best movies I have seen in a long time......maybe the best I saw EVER. There was a meaning from the start of the movie to the end. Whether you are a man of female, it takes you on an emotional trip through your own life. I will be buying the DVD when it comes out.
posted by

ehardin

on Jan 26, 2009 07:45:59

I thought that this was an excellent movie. It was a movie filled with a rollercoaster of emotions. The characters played their roles well. I'm sure that many people will be able to identify with at least 1 or 2 of the characters in this movie.
posted by

MovieGuru

on Jan 11, 2009 11:13:53

I thought this movie was very good. I thought that nit put a good perspective on marriage and what can happen if you don't take care of home.
posted by

NCGirl

on Jan 09, 2009 07:20:50