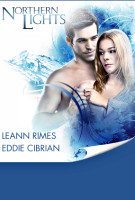 Overview
---
Genre :
Drama, Mystery, Romance
Release Date :
March 21, 2009 (TV Premiere)
Director :
Mike Robe
Starring :
LeAnn Rimes
,
Eddie Cibrian
, Rosanna Arquette, Greg Lawson

REVIEWS RATE: Critics
N/A

Readers

[Rate It]
Reader's Reviews
---

love THE MOVIE! AND NOW IT GETS BETTER THAT THEY ARE A COUPLE.
posted by

MS.LEE

on Nov 05, 2010 12:33:08

I would have given this one star had it not been for the interesting Alaskan setting. Leanne Rimes should definitely NOT quit her day job. Acting is not her forte. Plus, she looks kinda funky in this movie. Like a country gal who somehow got stranded in Alaska. I forgive Cobrian for his bad acting though on sheer hotness value alone. He could have stood there and not moved or said anything and he'd still be the only thing worth watching in the movie.
posted by

Lucia

on Sep 18, 2010 03:08:39

I love the movie and the actors it portrays, but I think that what happened after the movie was terrible. Leann used to be my favorite singer, but now I seriously doubt her.
posted by

Jessica

on Jan 01, 2010 12:23:23

One of my favorites of Nora Roberts, but the movie didn't even come close to doing justice. Meg Galloway is one of my favorite characters and Rimes just slaughtered it. Highly disappointed in Lifetime.
posted by

Keely

on Aug 25, 2009 01:28:23

I love this movie. I thought Leann Rimes was fabulous! I look forward to seeing her in many more movies.
posted by

northern lights

on Apr 07, 2009 03:21:17

This was painful to watch. I devour Nora Roberts books and don't know how they made the plot boring and the main characters unlikeable, but they did.
posted by

movie goddess

on Mar 24, 2009 12:15:09

If this was supposed to be based on the book they really missed the mark. They changed way to much and the acting was terrible. I LOVE Nora Roberts but I turned this off after 30 min. I couldn't stand it.
posted by

cjd073

on Mar 24, 2009 10:03:43

I have read only a bit of nora roberts but based on that i have to believe they missed the mark. Maybe the movie would have been more managable if not for Rimes awful attempt at acting!
posted by

Z84books

on Mar 24, 2009 08:07:02

Watched this movie last night and I must say it was a stinker. Miss Rimes attempt at acting was particularly embarrassing. Her frolic with Cibrian off screen won't hurt her acting career because she doesn't have one. Does she still have the "Sweetheart of Nashville" singing career? It's been damaged.
posted by

Steve

on Mar 22, 2009 10:06:02