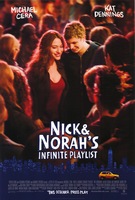 REVIEWS RATE: Critics Readers [Rate It]
Reader's Reviews
---

not very funny, but still quite likable. 7/10
posted by

rdog

on Oct 17, 2009 10:31:27

vE7GXv Perfect site, i like it!
posted by

effects of adipex wh

on Aug 03, 2009 02:57:50

tZ4NZ3
posted by

Xpjvocsr

on Jul 15, 2009 07:20:21

ojNEH4
posted by

Eeswyffk

on Jul 15, 2009 05:29:00

qwdpnE
posted by

Chkfzwem

on Jul 14, 2009 06:03:39

this movie kicked ass it was great Kat Denningns is a beautifull and excelent actress she F-ing rules!
posted by

Gothic Soul

on Apr 23, 2009 09:00:52

its goin to be excellent casue michael cera will be in it he is my fav actor and i love his band i want them to go headlining so i will go and be front row:)
posted by on Jan 14, 2008 00:00:00

i am just waiting for it to come out me and my friend noor are goin to go see it..
posted by on Jan 14, 2008 00:00:00