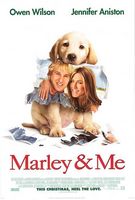 REVIEWS RATE: Critics Readers [Rate It]
Reader's Reviews
---

LOL
posted by

lol

on Apr 27, 2012 11:06:49

Not a movie you want to be watching by yourself. Funny, heartwarming and sad at the end. Can't get over this one!
posted by

heya

on Aug 05, 2011 05:57:12

This movie is sad but i love it!!!!!!!!!!!!!!<3
posted by

lizzy

on Mar 10, 2011 05:09:39

Great movie, and good soundtrack. Can anyone tell me what the song is called at the beginning after Jennifer and John kiss?
posted by

Kay

on Sep 21, 2010 04:28:45

fuck u all those who said this movie was a bore
posted by

the best

on Jul 19, 2010 10:26:15

fuck you
posted by

your dad

on Jul 10, 2010 06:13:51

Just wonderful! I couldn't say less It had been a while since my last sweep and it made me cry as if I was back in my kid ages. An EXCELENT Movie. Thank you.
posted by

Lord

on May 24, 2010 11:28:51

I LOVE IT !!<3333
posted by

me!

on Dec 14, 2009 03:46:53

i loved this film so much- definately one of my favourites, by the bit where they say he might not make it through the night tears were streaming down my face and they stayed till after the movie finished!
posted by

Emmaaa:-)

on Jun 19, 2009 05:57:04

I loved it it just took my breath away!
posted by

maddog

on May 27, 2009 03:22:45

This movie really got to me becuse I've got an 11 year old lab named duke and it made me realize I better spend all the time with him now because he may have only a few more years.
posted by

DHick1027

on May 01, 2009 11:42:20

My kids and I watched it tonight. I thought it would be light entertainment, but was I pleasantly surprised by the two themes: Marley's relationship as part of the family through the years and Owen Wilson's longing for adventure and envy of his reporter colleague and later appreciating the stability of family. Ironic that the chance meeting with the friend saw the friend envying what Wilson had achieved then he went on to try to pick up women same as he did a decade earlier. Most adults can identify with having the dream and hopelessly trying to hold on while watching it fade as responsibility and circumstance become the reality. The end was so sad with the inevitable loss of of a dear friend. Our 15 year old cat used to sleep on my daughter's pillow, but started sleeping in the kitchen in his last month, just like Marley, when we knew he was dying. I knew somehow he did not want to scare her should he have died in the night.
posted by

izzysmom

on May 01, 2009 10:56:22

I loved this heart-warming story. I have been through similar experience. I felt as though I was part of the family.
posted by

Marley and Me

on Apr 27, 2009 12:01:09

I loved this heart-warming story. I have been through similar experience. I felt as though I was part of the family.
posted by

Marley and Me

on Apr 27, 2009 11:59:06

yehuda72, you are a fucking boring bastard do you know that! go fuck ya mum if you think this movie is crap! i have a lab called Buddy and he is such a Marley, always chewing things up, running into the glass patio door and running into the dining room table! he even ate a whole bottle of Nurofen!!! xXx
posted by

xXxBabiigalxXx

on Apr 22, 2009 11:08:37

I love this movie soooo much. it is brilliant!!! xXx
posted by

xXxBabiigalxXx

on Apr 22, 2009 11:05:03

I found it boring and predictable
posted by

yehuda72

on Apr 20, 2009 06:13:43

Best Family Movie (or any movie for that matter) of 2008! We loved it and watch it over and over on DVD.
posted by

Abbiegirl

on Apr 18, 2009 10:47:23

This Was An Amazing Film. I Laughed And Cried At The Book And The Film. Jennifer Aniston And Owen Wilson Are Some Of My Favourite Actors/Actresses And They Did An Amazing Job. They Would Make A Good Couple I Think But Anyway An Absolutely Amazing Film. I Would Recommend It To Anyone. Love You Jen,Owen Marley xx
posted by

Marley,Owen,Jennifer

on Apr 17, 2009 02:38:05

fab but sad at the end
posted by

marley and me

on Apr 15, 2009 11:29:17

Marley and me is an absolutly amazin movie but is soo sad and had me in tears comin out of the theatre! :( fantastic movie tho :)
posted by

IloveMarley

on Apr 14, 2009 04:06:26

great movie, great dog!
posted by

paki

on Apr 06, 2009 05:17:54

I'm from Maine,the lab capital of the world!We've had labs all our lives.What he put the Grogans through made me laugh and then cry.Our yellow lab marley got huge hugs and kisses after the movie.
posted by

jonny j.

on Apr 02, 2009 09:35:15

it was so brilliant it is now my favourite flim.........marie=D
posted by

md33

on Mar 30, 2009 11:52:22

Oh & as for the pg rating it was spot on,this is the first time we've ever taken our 5yr old to a non animation film & they sat through the whole film transfixed,they absolutely loved it as much as us,with a few tears at the end,like us,& i would have hated them to miss it... as i said below BRILLIANT.................
posted by

mand

on Mar 14, 2009 05:05:30

Such a fantastic film we saw it in the week with our 5yr old & we are still talking about it 3days later its the best film i've seen in years,it touches you(esp as it could have been my family on that screen) & is so real to how life is,we've been thinking of getting a dog for a while & can't wait for whatever it may bring to our family... Laughter ,tears,it had the lot,want to go again can't wait for the dvd..... Brillian brilliant xxxx
posted by

Mand

on Mar 14, 2009 05:01:28
help me please :(
posted by

steven

on Mar 13, 2009 12:16:14
J'ai grand besoin d'aide, j'aiimerai connaitre le titre de la chanson de Marley et moi au tout début du film quand le couple arrive a l'entretien du travail, au bureau
posted by

steven

on Mar 13, 2009 12:14:48

best movie i have seen for ages. i saw twice in two weeks, can't wait for the dvd to be released.
posted by

sharyn

on Mar 01, 2009 12:12:43

love ya jennifer and you to owen
posted by

tookal

on Feb 17, 2009 07:51:02

This is the best movie. It's a real life thing. And it's what I'm going through with my new Lab puppy. :D
posted by

Carlos M

on Feb 16, 2009 07:01:53

if underdog can save the world, marley could change lives of people
posted by

Pupu Dog

on Feb 12, 2009 08:21:06

I loved this movie. I was crying through the entire second half of the movie. Aniston and Wilson did an excellent job portraying the Grogans, and it was REALISTIC! Great family film.
posted by

kailamaila

on Feb 10, 2009 12:23:05

Super Doggie Movie. It made me laugh hard and cry bitterly.
posted by

John, Jennifer

on Feb 09, 2009 03:05:03
this is a wonderfull movie, the characters, its amazing the quimik bettwen jenifer and owen,they make me laught and cry, and that dog...uhmm very very realistic
posted by

beto

on Feb 08, 2009 11:55:01

It's done in a very realistic way, so that the characters and places make it all seem like a real story with real people. Because everything that happens to the character could happen to regular normal people. It's a really touching amazing film.
posted by

ler

on Feb 08, 2009 06:56:02

touchd my heart....vry touchy...thumps up....
posted by

nikhil

on Feb 07, 2009 04:16:44

I'm from Brazil.I 've read the book and watched the movies. I love the soundtrack. Aniston is beatiful and McSteamy looking hot as Grey's Anatomy. Read and watch to enjoy better.
posted by

Fernanda

on Jan 22, 2009 05:57:33
OMG, i luv it! its so realistica and fuunnyy!, i cried at the end when marley goes =( but its my favorite movie eever!
posted by

mariana

on Jan 19, 2009 09:56:47

GREAT MOVIE!!!
posted by

leah

on Jan 17, 2009 08:37:43

I cried when the kid started watching the video of marley when he was a baby it was so sad
posted by

wow

on Jan 16, 2009 07:11:48
I need the dvd! I'm from Holland, so I'm wondering when the dvd is coming in other country's? I can't wait to get it!!
posted by

LoveThis!

on Jan 12, 2009 05:18:54

Absolutely great movie. Gives you all different emotions all together, makes you laugh, makes you cry, makes you understand the challenges of life and family. Brilliant. Welldone Aniston and Wilson.
posted by

Venuss

on Jan 11, 2009 10:01:42

Great Movie!
posted by

bigron

on Jan 11, 2009 06:31:31

This movie was amazing!!! It was so funny and sad at the end. I can't wait until it comes out on itunes or dvd!!! Definitely watch it if you want a good laugh.
posted by

Chiefsrock14

on Jan 11, 2009 04:37:11

BORING!!!
posted by

star12

on Jan 07, 2009 06:33:33

this was kind of a letdown. most of it was just a really adorable dog doing funny tricks and destroying the house. and at the end, it was incredibly sad. instead of seeing the movie, people should just buy a lab and experience it themselves.
posted by

dododo

on Jan 07, 2009 06:31:50

To the person who objected to the PG rating, we found the film totally appropriate for young children. This is the story of a loving married couple and family unit, which is something children should see more of and as the parents of young children we found the scenes of affection perfectly acceptable behavior for a married couple. As to the ending, children are capable of dealing with the loss of a pet. They have to be because they will inevitably outlive their own. Yes it is sad, but the children and parents in this screen family handled it beautifully, with love and celebration for everything this dog had given them and taught them and added to their family life. I also think that the fact that Owen Wilson's character was so moved and emotional was a great example to see. Although we found the ending poignant but we smiled through our tears and talked about it afterwards and went home and hugged our own "Marley" more than we had in awhile.
posted by

seastar72

on Jan 06, 2009 09:29:07

You will go home and hug your dog and family, after seeing this movie.
posted by

Gunnar The Lab

on Jan 05, 2009 11:44:28

I absolutely hate the fact that Hollywood rated this PG when clearly it should have bee PG-13. They advertised it as a cutesy movie that you could take the young ones to, hence the PG rating, when it had numerous scenes of sexual content, and a really sad ending. I am so mad at how Hollywood is trying to desensitize our young children.
posted by

movie reviewer

on Jan 05, 2009 08:18:57

i loved this movie but i cried at the end
posted by

marley rules

on Jan 04, 2009 11:13:41

You will never see a more realistic movie about a family and a dog.
posted by

Nyetitall

on Jan 04, 2009 07:03:09

I absolutely loved this movie. Jennifer Aniston and Owen Wilson did a great job in my opinion. Favourite movie I've seen for a while.
posted by

:)

on Jan 03, 2009 12:23:50

this movie is by far my favorite movie ever. at then end i cried wicked hard. jennifer aniston is my favorite actress and she is by far the best person for the spot in the movie. i really wanna see it again. great job everyone!
posted by

patsfan

on Jan 03, 2009 08:11:06

i love this movie!! its so cute and really is an amazing movie! I cant wait till it comes out on DVD!
posted by

marley lover

on Jan 03, 2009 03:55:31

This is the most amazing movie i have seen in a LONG time! it was so great.
posted by

lena

on Jan 03, 2009 02:04:50

I absolutely adore this movie!! Their chemistry is so amazing. It is a tribute to real love and the hard work that goes into a relationships success. It is a must see for any one! I've seen it twice myself.
posted by

Joy

on Jan 01, 2009 08:45:36

i thought the movie was awesome except at the end when marley the dog dies but it had alot of humor it and owen wilson and jennifer anisten are very good actors
posted by

marley and me

on Dec 31, 2008 07:55:00

This is an AMAZING movie. It really touches your heart no matter who you are. More movies made today need to be like this. It was a gift to watch this :) 5 out of 5 for sure!!! can't wait for the dvd to come out! We love you clearance puppy:)
posted by

Harry

on Dec 30, 2008 12:38:36

I just saw this movie..it was really good. It just made me cry and the end, it reminded me of my dog that i used to have :'( Very touching movie! Great Job on making the movie!
posted by

Rachel

on Dec 28, 2008 06:13:23

Five out of five! Loved it! It's so funny and yes, it's sad... but in a very soft way. You cry, but you feel good! Again, loved it!
posted by

john

on Dec 27, 2008 02:11:39

Absolutely beautiful, I laughed out loud & cried like a baby. Such a sweet story played very well by excellent actors! Would definitely recommend to everyone young and old!
posted by

danni

on Dec 26, 2008 06:58:32

There was a bunch of very funny moments, as well as a few sad ones. This movie filled with warmth. I loved it, although I tried to hide my tears at the end. Would certainly recommend to see it.
posted by

coco

on Dec 16, 2008 07:27:18

great movie! what happened to the photo's we took outside with Marley?
posted by

dingy

on Dec 15, 2008 03:36:30

It's a wonderful movie, very emotional
posted by

Sabine

on Dec 14, 2008 09:09:32

Attended premier and it was a great movie! I laughed and cried. It was a good story. I love you clearance dog!
posted by

Dandie

on Dec 13, 2008 11:53:57

I have read and re-read the book I just cant wait to see the film and own the dvd
posted by

marley and me

on Dec 13, 2008 11:24:45

They are the perfect pair for this movie!!
posted by

Marley & Me

on Nov 14, 2008 10:10:58

i love this! marley's so adorable both on the book and big screen
posted by

?jack

on Nov 03, 2008 05:43:23

Our son has a yellow lab "Tucker". He's so Marley. Saw all the trailers today. Can't wait to see the movie. Is it Christmas Day yet?
posted by

Marley and Me

on Nov 02, 2008 09:49:01

love it!!!!!!!!!!!!!!!!!!!!!!!
posted by

marley and me

on Oct 25, 2008 08:45:31