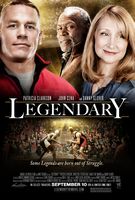 REVIEWS RATE: Critics
N/A

Readers

[Rate It]
Reader's Reviews
---

i love this movie and john cena in it!
posted by

Fa(:

on Nov 04, 2011 11:26:30

The name of the band performing the closer song is: Golden State "One Night". Good luck finding to download anywhere. You have to get it straight from the band. Have no idea why.
posted by

KevKev

on May 17, 2011 11:30:24

Este un film care l-am privit cu o foarte mare plăcere. John Cena sper ca în continuare să te mai privesc şi la WWE. Eşti actorul meu preferat la fel şi WRESTLEL.
posted by

Nadia

on Mar 05, 2011 05:36:08

This film is sow good:-D;-(
posted by

Nadia

on Mar 05, 2011 05:28:36

good job john cena keep flown
posted by

johnny

on Feb 15, 2011 10:30:16

what song is played at the very end during the credits? it says some like "gonna turn back the clock"
posted by

kolten

on Jan 18, 2011 06:52:52

The rap song is called "Hustle Loyalty Respect" and its written and performed by John Cena, If you search John Cena - Hustle loyalty respect on youtube, you will find it easy, and the rock songs used in this movie are many wwe pay per view theme songs of 2010
posted by

Luke

on Jan 03, 2011 07:18:29

Could you please tell me what's the song the rap song they play when they trained together.
posted by

mat

on Dec 06, 2010 08:31:37

Good movie. Does any body know the name of the song they play in the ending credits.
posted by

abc

on Dec 03, 2010 09:42:56

Cena can act! who knew. excellent premise, and movie.
posted by

comicman

on Nov 29, 2010 12:04:53

what is the name of the song at the first weigh in
posted by

devin

on Nov 28, 2010 10:14:21

what is that one song that no one knows when cal come out for his last fight i have try to find out what it is please tell me it if you know it
posted by

tyler

on Nov 22, 2010 01:13:40

this movie is sooo good! Anyone know what the last song is called??
posted by

h.o.s.c.

on Nov 11, 2010 03:55:32

LOVED this movie, watched it with my girlfriend and it was awesome! Btw, does anyone know what the song when Cal's last entrance too the final fight is called? its some sort of rap song , Cheers! :D
posted by

Norwegian

on Nov 08, 2010 06:01:33

great job john! The rest of the crew did a good job too! I'm from oklahoma as well.....seems like the state is becoming quite popular for movies....:)
posted by

tammie thomas

on Oct 10, 2010 09:41:42

What Are the rock songs played in this movie???
posted by

Unknown

on Oct 06, 2010 07:48:00

The other rock song is Shamans Harvest- its called Dragonfly :)
posted by

nopichick

on Oct 05, 2010 07:29:13

Iloved this movie. Whats the song in it though?
posted by

Lil

on Oct 02, 2010 11:27:43

Love Love Love John Cena! Can't wait to watch this movie with my Son. Biggest Cena fan ever!
posted by

Tona Marie

on Oct 01, 2010 10:20:11
Does anyone have a list of soundtracks played in the movie???
posted by

Brizzy

on Sep 30, 2010 11:34:09

The song in the beginning of the 1st trailer is called 'Summer's Over' by Jon Robert. It looked everywhere for it and found it on iTunes. Hope that helps.
posted by

ButterflySpider

on Sep 26, 2010 01:03:29

that was a tough movie to make
posted by

john cena

on Sep 19, 2010 12:27:05

Excellent, a must see!!!!
posted by

Carolinej366

on Sep 14, 2010 08:43:12

whats that song called at cal's entrance at the last match ??
posted by

5454

on Sep 12, 2010 03:07:50
The first song is from the band The Colour Academy and the song is Through Telescopes they are a really good band that live in my town.:)
posted by

Blaine

on Sep 07, 2010 09:31:57
anyone know the first song??
posted by

4543

on Aug 12, 2010 08:46:37
Does anyone know any of the song artists in the tralier???
posted by

Dani

on Aug 12, 2010 02:47:45
the song is from the band golden state
posted by

rzrbak10

on Aug 07, 2010 07:15:12
Whats the name of the song at the end of the trailer?
posted by

Saintsfan8800000

on Aug 03, 2010 12:23:45
This film is now titled Legendary and seems like it will be Cena's first attempt at a dramatic role.
posted by

BigRobB

on Mar 03, 2010 12:05:17