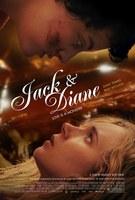 REVIEWS RATE: Critics Readers Be the 1st!
Reader's Reviews
---
cuándo la sacan?
posted by

eii!

on Feb 20, 2011 11:00:01
Mr big es solo un ignorante de la vida! dejenlo ser un homofobico el unico que sale perjudicado es el, que tu falta de sentido comun no te produzca muchos problemas psicologicos, sos de otra epoca
posted by

fuck you

on Feb 15, 2011 02:30:02
ur such a douche bag mr big do you knowhow many films are produced each year so what if a percentage of them are about gays and lesbians get over it, its life grow up and complain about a more important issue like how your mum dropped u on your head as child, seek help mate
posted by

pissed off

on Sep 01, 2010 08:50:11
Oh come on who wants to see this lesbians crap! I don't its already bad enough that Hollywood keeps jamming this Gay and lesbian crap in our face, like some of us have to accept it. I don't and I won't.
posted by

Mr. Big

on Aug 30, 2010 06:56:36
Diane does not turn into a werewolf. The werewolf factor merely shows her emotions about her departure.
posted by

Rarg

on Mar 26, 2010 08:38:44