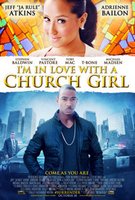 REVIEWS RATE: Critics Readers [Rate It]
Reader's Reviews
---

Excelent Movie!!!!!
posted by

Rolo

on Dec 20, 2013 05:12:59

Amazing story of redemption!!!
posted by

fallen timbers rave

on Oct 26, 2013 09:30:08

It moved along well...no sex or violences scenes that you wouldn't watch with your grandmother or kid...message of being real with yourself and with God...
posted by

AMC Mall of Louisian

on Oct 26, 2013 08:36:37
woot woot can't wait to see my girl in this movie it going to be good
posted by

momoz10

on Feb 13, 2011 05:27:10
ADRIENNE IN IT GOT TO SEE!
posted by

momoz10

on Feb 13, 2011 05:25:32
I am excited to see this movie because I know 5 kids that got roles as extras in the film.
posted by

wakegirl76

on Oct 25, 2010 11:39:57
i was in Phase Two!!Go checkk it out myy brother owns it i think!!Jason Sanders im a flash backk of little sonia!!!!!(:
posted by

Jerica

on Jul 18, 2010 07:35:50
Man, i cant wait for this movie cos my favourite actress is filming finally as she is stalled for qiute a while. PS:is it true that there's a cheetah girls movie the fourth version??Someone tell me...
posted by

M.K

on Jun 07, 2010 03:51:27
i was glad to be part as an extra
posted by

Lady M

on May 27, 2010 11:55:28
thiz movie iz being filmed close where i live
posted by

joselyn

on May 14, 2010 05:29:18
Cant wait to see it, sounds like a great movie, with a fabulous cast.
posted by

MI

on May 06, 2010 01:39:38
It's not gonna be good it's too long.
posted by

Missy

on May 03, 2010 11:58:02
It seems like it's going to be a good movie
posted by

What it do boo

on Mar 27, 2010 12:18:45