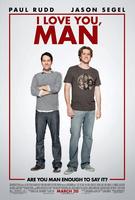 REVIEWS RATE: Critics Readers [Rate It]
Reader's Reviews
---
Lol Jason segel steals the Starlight in my opinion <3 And the song at the wedding Is canon I believe.
posted by

MonsterShoe

on Feb 05, 2011 02:49:17

very funny. not huge, not tiny, but just a good movie. i love the "totally, and it smells like fart" scene. hilarious.
posted by

rdog

on Mar 07, 2010 11:39:55
whats the title of the classical piece durint the wedding procession? thanks. i know its a famous one, but i cant rememver it. thanks
posted by

classic

on Nov 15, 2009 09:05:26

awesome!!!!
posted by

walker1017

on Oct 15, 2009 08:05:37

very funny!
posted by

polamaluxxl

on Sep 22, 2009 05:53:50

What is the song they are playing when she is walking down the isle??? i love it.
posted by

msmccoy3402

on Sep 03, 2009 12:54:15

awesome movie and sountrack, but missing a few songs
posted by

paranoid eddie

on Aug 17, 2009 10:59:45

absolutely the worst movie I have ever ever seen
posted by

I love you man

on Aug 15, 2009 03:48:49

this movie had inspired me to get down on one knee and propose to my girlfriend who is now my ex-wife. i've to admit although the ending is predictable but overall the movie was hillarious x) its been quite awhile i've seen such a funny movie. i gave five stars not because of the acting or the story line. its the creativity of the movie, that is what makes the movie humorous. i myself is involved in the movie industry over at singapore and i have to say, this movie had also inspired me to work even harder for i am interested in comedyy movies such as these. and lastly, every guys dreams - rashida jones topless :)
posted by

thundercat

on Jul 29, 2009 10:07:56

wheres my SPOON,(the underdog) best song in the movie isn't on the soundtrack....i hate when they pull that shite.
posted by

i got my fork

on Jul 27, 2009 05:18:55

iksRxS
posted by

Iimjjdvo

on Jul 16, 2009 07:00:27

ocZIE7
posted by

Pnyqbbwe

on Jul 14, 2009 08:37:04

the song,when he go in the car?
posted by

miriam

on Jun 13, 2009 10:46:51

Amazing film, funny duo and the blonde woman is desirably attractive! A must see!
posted by

5exy man

on Apr 22, 2009 04:38:37

RiDONCulously fantastic! Paul & Jason are a wicked comedy duo. Great fun, good music! See for yourself.
posted by

hollaback girl

on Apr 20, 2009 11:08:15

Best movie for 2009! Saw it 5 times and still counting
posted by

Pistol

on Apr 15, 2009 05:58:10

slappin da bass
posted by

me

on Apr 08, 2009 11:39:54
soundtrack missing flaming lips too
posted by

dude

on Apr 07, 2009 12:42:17

Great movie but the soundtrack is incomplete... respect spoon!!
posted by

Shannon

on Apr 06, 2009 11:58:51

Awesome movie. Sound track also leaves out the Spoon songs in the movie.
posted by

DagnyT

on Apr 03, 2009 10:54:20

Hella funny movie! hey anyone know wat some it is that plays when he shows his house and the song that plays during the credits? its the same song? i really want it
posted by

Sorrows_symphany

on Mar 31, 2009 11:48:31

The soundtrack is missing Ray Lamontagne - You are the best thing
posted by

tballz22

on Mar 31, 2009 10:44:54

Absolutely my favorite movie of the year! hilarious and awesome and it has a happy ending which is the best part!!!
posted by

beatlesbaby629

on Mar 31, 2009 06:29:39

great a great comedy with unique humor you don't see to often
posted by

SnooginSauce

on Mar 29, 2009 12:02:04

it cracked me up the house is too small ,ya and it smells like fart too hahahahahahaha
posted by

hamburgers r niceity

on Mar 29, 2009 09:18:34

it was so dumb
posted by

lucky charms

on Mar 29, 2009 09:16:51

it was col
posted by

bunny

on Mar 29, 2009 09:15:58

Funny, although with a predictable ending
posted by

I love you man

on Mar 26, 2009 08:03:02

funniest movie i have seen in a loooong time!
posted by

jenine

on Mar 24, 2009 04:13:01

Clever humor, cool music.
posted by

GeeTeeEmm

on Mar 22, 2009 12:38:45

i love it!!
posted by

baby kitty

on Mar 21, 2009 04:07:38