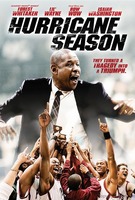 Overview
---
Genre :
Drama, Sport
Release Date :
December 08, 2009 (DVD)
MPAA Rating :
PG-13
Director :
Tim Story
Starring :
Forest Whitaker
,
Lil Wayne
,
Isaiah Washington
,
Bow Wow
,
Taraji P. Henson
,
Robbie Jones
, Jackie Long, Eric Hill, Irma Hall, Jarod Einsohn, J.B. Smoove, Chyna McClain

REVIEWS RATE: Critics
N/A

Readers

[Rate It]
Reader's Reviews
---

It's great
posted by

large

on Oct 13, 2014 05:30:58
One of the best basketball movies ever my no. 1
posted by

The Best

on Mar 07, 2010 03:33:44
u av got 2 watch dis movie. its wikd. i cried sooo many tym wen i wz watchin. i luv it. bow wow wz gr8 i luv him
posted by

sarah

on Feb 11, 2010 12:32:38
This was a good movie. Can somebody tell me what was the song at the end of the movie where they showed the real players with the championship trophy
posted by

king dynimite

on Dec 27, 2009 06:11:42

yo this movie is going to kill it lil wayne bow wow and all the other good actors...hands down going b a good movie
posted by

awh yea

on Aug 08, 2009 01:19:07

AHHHHHHHHHHHHHHHHH bow wow is gonna be amazing is ths movie!!!
posted by

bow <3

on Jul 29, 2009 06:12:46

all yall do is just want to see lil wayne, he ain't even da best rapper nomo, the most popula, not the best, JOHN EHRET C/O 2010 AYE!!!!!!!!!!!!!
posted by

Night Keeper

on Jun 29, 2009 08:18:27

Yo unhappy class of 97 y u hatin on da director 4 bet u would suck bigtime if u waz da director! nd who da hell iz khleo?! LIL iz all mine!!!!!!!!!!!
posted by

wayne\'s wifey

on Mar 18, 2009 10:39:35

omg dis iz gonna b da movie!!!!!!! wen dis comin out, ima b da 1st body up in da theatre shoutin 4 ma men lil wayne& bowwow oh shit can it git any betta--oh yeah it could--where trey songz&t.i. at? if dey were in dis 2 it would b 2 good 2 imagine!
posted by

jnizzay

on Mar 18, 2009 10:36:03

Umm wen does dis movie come out I mean like umm march wat ??wat date n is it disz year march or next year march??? I need 2 noe cause I gotsz to c lil wayne he is so sexy omg...plsz tell mii whoever noes!!!my aim is kmrszcarter
posted by

lilwaynes lover

on Feb 16, 2009 02:28:34

Yea umm mii again lol da 1 dat rote dat whole paragragh....ummm yea what date does disz movie come out MARCH wat??? n is it this year march or next years march ????
posted by

lilwaynefanakamrszca

on Feb 16, 2009 02:24:32

Omg I can't wait 2 this movie come out I wanna c lil wayne do his thang...omg lil wayne is so sexy...omg I am going 2 cop dat movie yo just cause of lil wayne and this movie I bet would be da best and would beat all the movies that r up on topsz.....LIL WAYNE SO SEXY omg GOTTSZ 2 c him ...u can tell dat I am in luv with lil wayne...lol .... it is not my fault dat he is so damn SEXY omg let mii stop but anyways yea this movie is gunna be da best cause of lil wayne
posted by

lil wayne fan aka mr

on Feb 16, 2009 02:07:40

man this movie will be bad. i myself cant wait for its release so i can cop it. guess u dont gotta holla at tip for a movie role anymore huh tomb. haha
posted by

dontgetit

on Jan 26, 2009 09:54:38

I think the movie will be great just becouse it's telling a true story, but i think if the movie is about JONN EHRET it should have been shot at JOHN EHRET. so boo to the director on that one
posted by

unhappy class of 97

on Jan 17, 2009 01:10:18

this movie is going to be sweet just cause lil wayne is in it!!!!!!!!!!!!!!!!!!!
posted by

lilwayneisawesome!

on Jan 13, 2009 09:15:34

The film is very impressive
posted by

bob wow

on Jan 08, 2009 04:09:57

this story has heart, a soul and will tell a compelling story....can't wait for it to come out in March.
posted by

oldenuf2no

on Dec 31, 2008 03:31:46

they dont give credit where they really filmed the movie witch it at Chalmette High School..but they talk about John Ehrets basketball team in it
posted by

mandy_moss

on Nov 01, 2008 10:16:23

i think the movie will be good, but why isn't Khleo included in the cast list. thats so not fair! hes tha hottest eva!
posted by

hottgurl

on Oct 27, 2008 06:02:57

omg, Khleo is sooooo hott!!!!!!!!!!!!!!!!!!!!!!!!
posted by

jessiepoo

on Aug 26, 2008 00:00:00