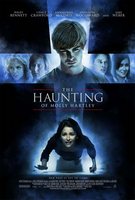 Overview
---
Genre :
Thriller, Suspense
Release Date :
October 31, 2008
MPAA Rating :
PG-13
Director :
Mickey Liddell
Starring :
Haley Bennett,
Chace Crawford
, Shannon Marie Woodward, Nina Siemaszko,
AnnaLynne McCord
, Shanna Collins, Marin Hinkle,
Jake Weber
, Josh Stewart, Randy Wayne

REVIEWS RATE: Critics Readers [Rate It]
Reader's Reviews
---

i loved this movie! and everyone who didn't "get" this movie is stupid the end makes perfect sense!!!!!!!!!!!!! but anyways I LIKE IT :)
posted by

yummi:)

on Jan 09, 2010 03:14:24

It's just a waste of time since it's not even inspiring in any way. The suicide made sense since every suicide is unforgiven but the movie was just very disappointing.
posted by

Valerie

on Nov 03, 2009 09:59:15

what the FUCK?!?!? what the hell happened at the end where it was all like your father is an insane patient?? no sence
posted by

sarahgrlxox

on Jun 23, 2009 09:06:13

i cant belive what great actors are in this movie but the actual movie is so bad, its not even a horror movie
posted by

me

on Jun 06, 2009 02:06:15

I thought it was pretty lame. What was the point yay im evil now that im 18.. Honestly i think the whole point of this movie was just to make a movie where evil wins in the end... just me though
posted by

falina

on Apr 15, 2009 04:04:53

that guyy was sooo fine. I thought the movie was good. a little cheesy maybe but good.the music was alright too =)
posted by

the haunting of moll

on Mar 24, 2009 06:26:24

WHAT the shit was this movie? Fucking gay. What was the point join satan and you'll be happy LOLWUT go fuck yourselves for that
posted by

yo.

on Mar 14, 2009 10:17:20

It was a really good movie. The only thing is that some of it was a little unrealistic. Then again, what movie isn't at least a little. And the music made everything so obvious. But I still looooved it!
posted by

cheyahNicole

on Mar 10, 2009 07:46:08

yes exacty!!!i think that too
posted by

amina

on Feb 27, 2009 12:20:07

EXACTLY!! It is not tryin 2 b a gore horror jus a normal 1!!!
posted by

HorrorFreak

on Feb 13, 2009 12:21:50

THIS IS A GREAT FILM AND IT IS NOT TRYING TO BE A FILM WITH GORE LIKE SAW OR TEXAS IT IS TRYING TO HAVE A GOOD STORY LINE!!
posted by

horror freak

on Dec 01, 2008 04:54:25