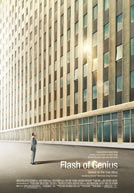 REVIEWS RATE: Critics Readers [Rate It]
Reader's Reviews
---

c9PB52 Perfect site, i like it!
posted by

adipex review

on Aug 01, 2009 09:17:35

Wq7dd6
posted by

Kohvvluf

on Jul 13, 2009 05:55:03

One of the best movies of the year. Greg Kinnear and Lauren Graham make the story of big business corruption from the little mans perspective a compelling movie. For once the little man wins. Great lesson in ethics for young and old alike.
posted by

leica

on Mar 01, 2009 03:19:00

"Flash of Genius" is the new tucker of movies. Excellent production, excellent cast.
posted by

Toby

on Feb 04, 2009 12:56:34

greg Kinneat is beautiful, to I love it, he is one of the most beautiful men who exists for my taste ... answer me girls they like greg Kinnear?
posted by

mary

on Dec 05, 2008 10:49:37

Did they mention The lincoln was powered by a cobra 460. Some don't know that.
posted by

MARK III

on Sep 23, 2008 10:24:56

"Flash of Genius" is a brilliant idea of a movie to make. It stars Greg Kinnear and Lauren Graham as it's about a man named Bob Kearns who tells the tale of one man who tries to fight back what was his idea of the winshield wipers. With great acting brings this true story in one piece as it's a film which should bring a lot of money to the box office as it also has Alan Alda, Bill Smitrovich, Tim Kelleher, Daniel Roebuck, Jake Abel, and Chuck Shamata! It's directed by Marc Abraham!
posted by

Jake Alda Coffey

on Jul 19, 2008 00:00:00