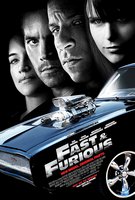 REVIEWS RATE: Critics Readers [Rate It]
Reader's Reviews
---

It's Buotiful Movies
posted by

parizian jewellers

on Sep 05, 2012 09:02:23

I Lovett He Legion
posted by

Parizian

on Aug 24, 2012 09:44:54

jordana brewser
posted by

james

on Aug 26, 2010 06:06:06

i love this movie!!!
posted by

valentina

on Aug 23, 2010 07:06:00

There are rumours floating around the VIP area that "Fast and Furious" star Paul Walker was hanging around Friday night
posted by

Milenusia

on Sep 14, 2009 07:28:28

thought it was great loved the ending Vin Diesel grin which tells me there has to be another grea Fast and Furious I know that at least three of the original cast will be in it because some one has to hijack the bus to get Dom out which will be Brian and the guys but Mia will have to be there to make sure it is done right cant wait for the next one to add to my collection.KEEP UP THE GOOD WORK F&F CAST you are ALL AWESOME!!!!!!
posted by

jipper1125

on Sep 03, 2009 07:26:58

i love the fast and furious franchise i cant wait until the next one comes out you can tell bny the way this one ended theres gonna be more too it
posted by

redneckwife71103

on Aug 12, 2009 08:27:35

dnt touch my nisaan skyline gtr
posted by

muhammad

on Jul 29, 2009 06:55:16

best ever in my life
posted by

muhammad

on Jul 29, 2009 06:54:00

this movie was fucking awesome his sister and girlfriend were amazingly HOT!!!!
posted by

jazz man

on May 27, 2009 11:04:50

was expecting much more a little dissapointed
posted by

blue eyes

on May 16, 2009 09:22:41

What a good movie. All the cast is back! My only complaint is that I was VERY disapointed to have found out that they killed off Letty! Why? She was great in both films The Fast & The Furious and Fast & Furious. Dom and Letty look great together. The cast finally get back together but not for long cuz you took out Letty. Fans of the movie were so exicted to see that they were all back together again and than you go and kill one of them off. Also what happen to Jesse and Vince? Dom needs a girlfriend, and NO other actress will make a great one besides Michelle. Please bring her back. The movie did have some really good driving parts. The more action the better! Thanks for the time!
posted by

Stacie

on May 04, 2009 03:18:07

goooood
posted by

travolta206

on Apr 27, 2009 07:12:04

IT WAS FUKING HECTIC! ooo sexy boys :) i loved it!
posted by

frankie

on Apr 19, 2009 10:11:26

Excellent awaiting for more series
posted by

Velocity

on Apr 17, 2009 07:36:46

yea its raising hell by run dmc
posted by

me

on Apr 12, 2009 11:05:45

does anybody know the name of the music when vin pulls the guy from underneath the car at the first of the movie
posted by

nos

on Apr 12, 2009 10:11:17

i LOVED THE MOViE !! iTS WAS AWESOME !! ViN iS SOOO SEXY !! iM GOiN 2 SEE iT AGAiN 2MARROW !!
posted by

SAMMiiEWiMBO143@YAHO

on Apr 11, 2009 11:14:09

i love this movie!! definitely the best of them all... vin + paul = wow!! i can't wait to own in on dvd!! lol i had goosebumps through the whole movie!!
posted by

kdoodle777@aol.com

on Apr 11, 2009 09:44:25

quality film, loadsa action and fast races, vin diesel was awesome.... now i want to get soundtrack!!
posted by

rhys

on Apr 10, 2009 03:39:14

he and congrats on ur new film hope it is good because i haven`t watched it yet but i am a really big big fan of fast and furious and it is my favarite film so thank you!!
posted by

really big fan

on Apr 09, 2009 08:14:01

cant wait to see it lol mad as picks
posted by

jacob

on Apr 08, 2009 11:48:42

Nothing compared to the original. Starts fast and quickly fizzles.
posted by

fast and furious

on Apr 07, 2009 06:36:04

i really enjoyed this movie watched it last night should hae been a little more action and more intense races other than that awesome movie
posted by

zoom zoom

on Apr 04, 2009 08:16:31

gal gadot is not wearing a bra she is so hot you dont know what i would do to her!
posted by

ya!

on Apr 04, 2009 05:16:10

Gal Gadot is on fire!
posted by

<3

on Apr 03, 2009 11:02:55

knew it was gonna happen knew it was gonna be great knew vin wouldn't let us down again after a shock pis poor excuse for a fast and the furious 3 the so called tokeyo drift load of rubish that was... so yaaaaaaa for the real fast and the furious 3
posted by

zomg at last

on Mar 30, 2009 08:35:16

i love both of them!
posted by

lnaela

on Mar 05, 2009 02:44:51
SEBE KE BA A ESTAR ZHIDA
posted by

JOSE URIEL

on Feb 23, 2009 12:56:06

wwwooooowww Vin Diesel is back
posted by

ast

on Jan 26, 2009 10:35:23