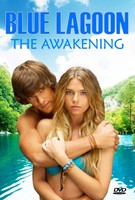 Overview
---
Genre :
Drama, Romance
Release Date :
June 16, 2012 (TV Premiere)
Director :
Eric Bross
Starring :
Indiana Evans, Brenton Thwaltes,
Denise Richards
, Christopher Atkins, Frank John Hughes, Carrie Wampler

REVIEWS RATE: Critics Readers [Rate It]
Reader's Reviews
---

Great movie! I want more movies with Brenton & Indiana!!!!
posted by

Delysia

on Apr 18, 2014 09:10:55

Great movie.
posted by

N

on Nov 24, 2013 01:42:42

AMAZING !!!!!!!!!!!!!!
posted by

Samual

on Mar 19, 2013 03:59:45

which songs are heard in the movie?
posted by

li

on Mar 01, 2013 03:31:04

Giving the film even one star is being generous. The movie boasts an awful script, very low-grade acting, and a male lead that is positively loathsome. This was not worth the dollar I paid to watch it.
posted by

Thomas

on Dec 24, 2012 06:59:22

I loved this movie I want this movie
posted by

Llamalover92

on Aug 11, 2012 08:53:15

It's seems like the producers want to make a teenmovie.. doesn't feel like a remake of blue lagoon.. besides at the end they decided to stay, that's the real spirit of the films.. This one feel like a survivor movie..
posted by

dn_4

on Jun 22, 2012 12:00:57

I loved blue lagoon as a teen and I love the remake. It brought back memories of my teen years! Want the DVD and soundtrack!
posted by

Nebraska68

on Jun 22, 2012 11:51:46

what is the sound track to the movie (2012)
posted by

klizie

on Jun 21, 2012 11:05:33

Absolutely loved it.
posted by

SKG

on Jun 20, 2012 02:26:51

I think it was a great movie. It is definitely my favorite movie.
posted by

blue lagoon: the awa

on Jun 18, 2012 12:18:36

Love this movie
posted by

Hayhay3898

on Jun 18, 2012 10:55:01

LOVED IT!
posted by

Savannah

on Jun 17, 2012 12:05:08

Very sappy love romance in an unrealistic setting. Cheesy but at parts emotional. I have no idea why it's called "the awakening" that does not seem to fit. It's very tramatic and dramatic that at parts you realize how cheesy the whole thing is. Beautiful actors though...swimsuit models
posted by

guest

on Jun 17, 2012 06:40:07

very good movie only thing is they kind of cut the ending a bit too short for my taste, but over all i'd watch in over and over again.
posted by

anna

on Jun 17, 2012 04:06:52

I enjoyed the movie alot! I think they did a good job at remaking it and making you like the odd couple relatiinship. Beautiful scenety
posted by

Laurie

on Jun 16, 2012 10:26:21