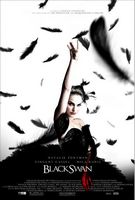 REVIEWS RATE: Critics Readers [Rate It]
Reader's Reviews
---

I don`t agree with JJJ & ser85
posted by

O`neal Sengally

on Mar 04, 2011 07:57:45

sdre that there wre some suck views but Natallie & Mila were very sexy,wow for Natallie act she knew how to do one role with two swans black & white.
posted by

O`neal Sengally

on Mar 04, 2011 07:54:59

Natalie Portman WON the Oscar for BEST ACTRESS IN A LEADING ROLE - BLACK SWAN!!! A MUST-SEE MOVIE!
posted by

Mandip

on Mar 02, 2011 09:22:34

Worst performance by Portman that doesn't make up for Aronofsky's sublime direction
posted by

JJJ

on Feb 15, 2011 02:20:58

NICE NICE
posted by

OMAR

on Feb 06, 2011 06:15:57

sweet! lesbian porn is awesome.
posted by

disturbed

on Feb 03, 2011 10:56:33

Trashy movie! I felt like I was watching lesbian porn the entire movie! I will never look at Natalie Portman the same way thanks to this garbage! Really Disguting!!! I can't believe she won an award for her performance in this trashy movie!!!
posted by

src85

on Feb 02, 2011 11:29:41

AMAZINGLY DISTURBING
posted by

Dana Martin

on Jan 26, 2011 09:42:23

perfect
posted by

prima

on Jan 11, 2011 12:31:20

saw it! Loved it! Total mind fuck, great ending! Wil leave you breathless wheather you love it or hate it! Sexy chilling exciting thriller that will keep you guesing til the final act :)
posted by

serena scene queen l

on Dec 21, 2010 11:23:33
My Violin teacher plays the violin in this movie!!!
posted by

Violin-ess

on Nov 26, 2010 01:40:20
It is gonna be AMAZING!
posted by

Mandip

on Aug 18, 2010 01:55:43
Looks good. Pictures are very nice... can't wait. Release SOON!!!
posted by

Mandip

on Jul 24, 2010 08:44:54
SORRY ABOUT MY BAD SPELLING ,BUT IM SURE YOU GET THE POINT OF THIS POST ... HAVE A GREAT YEAR
posted by

WILLIAM REILLY

on Feb 14, 2010 01:24:58
WORKED ON THIS JOB ,LOOKS TO B A GREAT MOVIE THE DANCE SEQUENES R THE FINEST IVE EVER SEEN AND IHAVE WORKED AT THE MET OPERA ALSO AND HAVE SEEN SOME OF THE GREATEST DANCERS TO DATE ...I KNOW YOU ALL WILL LOVE THIS MOVIE , IT WAS MY PLEASURE TO HAVE WORKED WITH THESE GIRL , THEY ARE A GREAT CAST
posted by

WILLIAM REILLY

on Feb 14, 2010 01:20:51