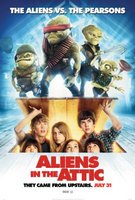 Overview
---
Genre :
Adventure, Fantasy, Comedy
Release Date :
July 31, 2009
MPAA Rating :
PG
Director :
John Schultz
Starring :
Ashley Tisdale
,
Robert Hoffman
, Tim Meadows,
Carter Jenkins
,
Austin Butler
,
Kevin Nealon
,
Gillian Vigman
, Ashley Boettcher, Henri Young

REVIEWS RATE: Critics Readers [Rate It]
Reader's Reviews
---
What download link?
posted by

Draco

on Sep 13, 2011 06:05:47

This movie is freeking freeking awsome I like some parts like the gravity granade, and when kids control Ricky for the first time and he's moving all around and the last part when they still control Ricky and it hits its private parts
posted by

Spyro

on Sep 13, 2010 02:01:43

I LIKE THIS FILM,SO FUNNY!!
posted by

anoname

on May 09, 2010 02:30:47

I AM YOUR BIGGEST FAN ASHLEY
posted by

ASHLEY FAN

on Oct 25, 2009 08:57:44

U ROCK!!! THIS MOVIE IS GOING TO BE ROCKING!
posted by

ashley fan

on Oct 25, 2009 08:56:42
regan y henry love =)
posted by

ileana

on Sep 22, 2009 11:41:11

The movie is very entertaining and enjoyable! It can get you to LOL during many scenes of the movie! A must watch with you family, cousins, friends and children.
posted by

ZJ

on Sep 09, 2009 06:37:50

carter jeinkins is fit i love yhu babe
posted by

carterlover2009

on Aug 27, 2009 08:15:25

aint carter jeinkins
posted by

kai marshall lover20

on Aug 27, 2009 08:14:40

its well gd film ASHLEYS THE BEST! SHES MY FAVE ACTRESS AND SINGER VERY GD FILM
posted by

claire123//yay

on Aug 18, 2009 11:12:32

Its a well gd film, people who dnt lk ashley shut up and get a life. It's well funny :D
posted by

moll

on Aug 18, 2009 11:11:07

idea is not original. they did not do so much promotion. i was expecting more but....
posted by

gertrude

on Aug 02, 2009 01:45:37

Ashley is the BEST!!! =)
posted by

Gonzalo

on Jul 31, 2009 02:40:57
i hate predictable movies. ashley is gunna get the hot guy and some kids are gunna fight little alien dudes.
posted by

ugh

on Jul 24, 2009 04:14:54

aFj5cd
posted by

Mhfmapmz

on Jul 14, 2009 03:54:45
AUSTIN BUTLER on The Rob Redstone Show! Rob Redstone interviews Austin 6-25-09 at 7pm Pacific Time Google it!
posted by

Rob Redstone

on Jun 22, 2009 11:46:53

Austin Butler in talks to be on The Rob Redstone Show in the next couple of weeks
posted by

Internet TV News

on Jun 12, 2009 12:15:46

this movie looks awesome!!! i will soon love it!! i can't wait!!
posted by

ummmmmmmmm

on May 28, 2009 02:55:31

people who hate ashley tidale are assholes!! GET A LIFE ASHLEY HATERS!!!! She is a great person! AND SHE'S HOT!!
posted by

AMTDHF

on May 18, 2009 04:04:10

And fuck all the people who say this movie sucks & we hate Ashley we love her and she rox u people who hate her nd thre movie are sick people and should get a life! :PPPPP
posted by

Ash Fan TETE

on Mar 14, 2009 02:16:30

I can't wait foe this movie to be out, i love you Ashley u are my role model, my life, my everithing ASHLEY TISDALE U ROCK & UR MY IDOL!!!!
posted by

Tete

on Mar 14, 2009 02:12:56

Can't wait to see it!! The cast rocks!!
posted by

grt

on Mar 06, 2009 02:53:10

The only reason this movie is even getting any attention is because Ashley Tisdale is in it. I am not keen on her acting-- but the trailer for this movie, the plot summary and the script writing all seem extremely stale. You can't base a movie on who is going to be in it. Aliens? Upstairs? Eh, I don't see any comedy at all.
posted by

Anony

on Feb 27, 2009 07:47:00

I hate you
posted by

Yolanda

on Feb 06, 2009 09:56:12

I Can't Wait For This Movie To Come Out....AWESOME!!!
posted by

ast

on Jan 26, 2009 11:02:18
Henri & Regan Rock!!!!!
posted by

SJA

on Dec 22, 2008 08:27:41
i love ashley tisdale
posted by

ashleyfan

on Dec 17, 2008 08:42:24

ashley is awesome hope to see her in more flims i love ashley tisdale
posted by

ashleyfan

on Dec 17, 2008 08:41:34

Ashley Tisdale Rules!! (:
posted by

AshleyWannabee

on Oct 24, 2008 03:04:37

Yay Ashley!!!
posted by

Ash\'sFan!!

on Oct 15, 2008 04:39:47

Yay Ashley!!!
posted by

Ash\'sFan!!

on Oct 15, 2008 04:39:26