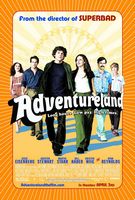 REVIEWS RATE: Critics Readers [Rate It]
Reader's Reviews
---

wowerz i luved dis movie i culd watch it and ive already seen it twice
posted by

JayBoogie

on Jun 16, 2010 01:33:54

different from expectations, but still quite good!
posted by

rdog

on Oct 15, 2009 10:44:07

I loved this movie. Even more so after watching it. Just a great flick with subtle humor tossed in all over the place.
posted by

jonpicasso

on Sep 29, 2009 03:30:04
hated kstewart's acting..in every single scene she's like touching her hair..and the fidgety acting isnt that impressive..i wanna see her in a movie where she's like normal
posted by

kill me now

on Aug 15, 2009 06:59:03

omg i loved the movie..i hated kristen's character, what a slut..bro` she's so lucky she gets to kiss ryan reynolds, lmao.. oh well; good job guys
posted by

lmao

on Aug 15, 2009 06:55:07

Ga7VyE If you have to do it, you might as well do it right.
posted by

average weight loss

on Aug 02, 2009 12:34:04

OqPkw1
posted by

Jtdbtuiw

on Jul 14, 2009 05:20:04

I really want to see this movie but idk when it comes out on dvd
posted by

Lydia B

on Jun 01, 2009 02:38:57

I loved this movie it was awesome!!!! The best soundtrack in a movie since "Valley Girl" in 1983! The acting was great! A great plot! Outstanding!!!
posted by

Eric

on May 01, 2009 06:32:29

I loved this movie, but it is definetly rated R...
posted by

Newo

on May 01, 2009 06:17:37
Lou Reed. I'm 39 and he's even a little before my time so It's funny but I didn't think about the fact that you younguns wouldn't know who the heck they were talking about. This movie was good, I really like Kristen, she is fast becoming one of my favorite actresses.
posted by

JJ

on Apr 20, 2009 02:57:30
i loved this movie i saw it the opening night and i love krisen stewart in all her movies like twilight but i love her in this.i saw it again last night and can not wait till it comes to dvd does anybody know who the rock star they listen to and talk about is?
posted by

upyourz123456@aim.co

on Apr 16, 2009 01:50:22

Script and acting was good But did anyone else notice the boom mic was in frame 80 percent of the time? Bad and distracting
posted by

scissorman

on Apr 12, 2009 09:48:48

shed a light on love...bahahh...kirsten stEWart can suck my dick
posted by

me

on Apr 12, 2009 09:40:34

Did anyone else notice the bad editing? There were multiple shots in which the microphone and sound equipment is visible at the top of the screen.
posted by

MaH

on Apr 11, 2009 05:30:24

Kristen Stewarts acting, not so great, but I really enjoyed the movie. The soundtrack is great.
posted by

blueeyes

on Apr 10, 2009 01:45:32

satellite of love!
posted by

p00p

on Apr 07, 2009 04:23:46

While very slow, this movie was intriguing and... nice. While Stewart's choppy, fidgety, always-the-same acting makes me want to stab myself, Eisenberg really pulls through with a charming and stellar performance.
posted by

s1chala

on Apr 06, 2009 03:54:16

lol i loved that annoying music that would play it sounded so weird
posted by

?->

on Apr 05, 2009 11:16:20

I saw it last night and I thought it was good, it wasnt that funny but it was nice
posted by

Random

on Apr 05, 2009 11:15:08

i thought it was greatt !! not that funny but supper cute :D
posted by

cool_gal

on Apr 04, 2009 11:33:32

This movie was GREAT!!!! I loved it, I love Kristen Stewart and the entire cast did an amazing job, ahhh great movie!
posted by

randomlynot

on Apr 04, 2009 07:30:07

was really boring, and not even that funny.
posted by

ali

on Apr 04, 2009 06:54:06

Limelight by Rush Amazing film. I relate to very well.
posted by

RushRush

on Apr 04, 2009 06:52:07

this movie was the most amazing thing i have ever seen! EVER!!!and the so was the soundtrack
posted by

TheNewBohemian15

on Apr 03, 2009 05:03:12

as did i it was pretty sweet.
posted by

basil

on Mar 25, 2009 04:07:57
anyone know the name of song they play in commercial?
posted by

midwest

on Mar 18, 2009 10:55:57

i just saw the advanced screening and this movie is freaking amazing...
posted by

Ash

on Mar 16, 2009 11:00:24

i cannot wait to see this movie i hung out with jesse eisenburg all day when filming this movie...i have the script to!!!:)
posted by

trav03is

on Mar 16, 2009 10:25:07

I waannaa watch this film NOW! Haha, i love Kristen stewards way of acting, shes like, SO talented (:
posted by

MaisieIzod

on Dec 30, 2008 09:21:54