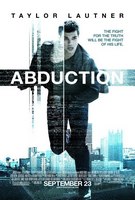 Overview
---
Genre :
Action, Drama, Thriller
Release Date :
September 23, 2011
MPAA Rating :
PG-13
Director :
John Singleton
Starring :
Taylor Lautner
,
Lily Collins
,
Maria Bello
,
Jason Isaacs
,
Sigourney Weaver
,
Alfred Molina
, Elisabeth Rohm, Denzel Whitaker, Michael Nyqvist, Antonique Smith, William Peltz

REVIEWS RATE: Critics Readers [Rate It]
Reader's Reviews
---

i didnt expect to like this film because of what the critics said. but what i've learn is that just because critics didnt like it doesnt mean you wont. Judge it for yourself.This took in money than the budget so suck it critics.(Great soundtrack too!)
posted by

nichole

on Aug 03, 2012 12:00:59

awesome..
posted by

Ericho Guterezt

on Jun 11, 2012 05:35:31

Okay so i love taylor lautner!!!!!! I litterally did my biography paper on him. 20 page! so i mean. if he's ever getting lonely he can go ahead and hmu ;)
posted by

renesmee1997

on Apr 23, 2012 11:13:21

I FREAKING LOVED THIS MOVIE. I thought that it was going to be stupid. See i'm a HUGE twilight fan. so i thought that taylor SHOULDN'T play in any other movies. But my dad got this movie... i got bored and thought why not. so i played it... and holy crap! i loved it. It smacked me in the face it was sooooo good. So as everyone says. dont judge a book by its cover! Serioulsy.
posted by

taylor lover

on Apr 23, 2012 11:10:58

Amazing movie, watched it more than once and still had the same feelings for it! Taylor Lautner is such a babe! And this whole movie itself was just great!
posted by

taylorlautnerlover

on Mar 11, 2012 08:17:54

OMG great as
posted by

Leiana

on Jan 26, 2012 01:35:43

NOT WHAT I THOUGHT IT WAS GOING TO BE GOOD MOVIE EXCELLENT SOUBD TRACK
posted by

PETER

on Dec 30, 2011 02:08:18

Love this movie
posted by

Dreamer

on Dec 24, 2011 01:05:58

This was a great movie but just wish there was more action and guns from Taylor. It was mostly running away.. It would have been better if there was more to the movie than what just happened, it was over a list of names, could have been something more interesting. Something like The Bourne Series, you know the ones with Matt Damon. Taylor was a great choice for this movie though just thought he could have done better/more.
posted by

theoneandonly

on Oct 25, 2011 02:22:01

I LOVED THIS MOVIE! I LEARNED SO MUCH FROM IT1 I CRIED SO HARD DURING IT THATS HOW MUCH I LOVED IT! I LOVE TAYLOR LAUTNER! HE IS PERFECT FOT THIS PART <3
posted by

allison halfhill

on Oct 03, 2011 06:16:45

great action, !st half- poor script. Second Half is average
posted by

ask

on Sep 27, 2011 12:23:32
Siiixk!
posted by

Kilois

on Aug 19, 2011 08:27:57
sick
posted by

khrisou

on Aug 10, 2011 07:46:02
You're the geraetst! JMHO
posted by

Quiana

on Apr 25, 2011 05:02:09
I am so ready to see this, anything with Taylor Lautner has got to be good, he is gorgeous
posted by

amy in missouri

on Dec 06, 2010 08:25:21
sounds fantastic!!!!!!!!!!!!
posted by

mo mo

on Oct 04, 2010 04:04:33
can't wait 4 this
posted by

taytayallday

on Aug 31, 2010 12:20:49