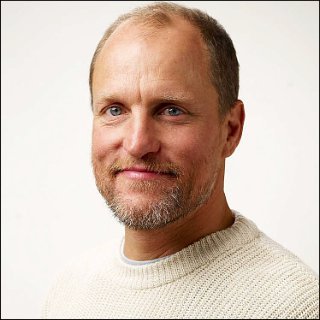 Profile
---
Famous as :
Actor

Birth Name :
Woodrow Tracy Harrelson

Birth Date :
July 23, 1961

Birth Place :
Midland, Texas, USA

Claim to fame :
As Woody Boyd in TV series "Cheers" (1985-1993)


Has become the first "Cheers" regular cast member to receive an Oscar nomination when he did so in 1997.
Intended to portray Jake Brigance in "A Time to Kill" (1996), but his casting sadly was objected by author John Grisham.
Assumed triple jobs as director, writer, and actor in a Los Angeles' stage production of "Furtherst from the Sun" (1993).
Became a spokesman for the Miller Brewing Company in speaking out against the Gulf War in 1991 and in doing so, dropped his appointment to be the grand marshal of the New Orleans Mardi Gras parade.
Was included in People Magazine's list of 50 Most Beautiful People in 1990.
Got charged of disorderly conduct after being arrested in Columbus, Ohio, by 1983 upon dancing in the street and halting traffic.
His father had been convicted twice for conducting paid murders, first in 1968 and second in 1978, even received a life sentence for the latter case.
Was dropped by an agent upon becoming belligerent after a failed audition for a role in a soap opera.
Is the good friend of Red Hot Chili Peppers' personnel.
Actually was billed for a role in Danny Boyle's "Worcester Cold Storage" alongside Ed Harris, but the project sadly never came to the surface.
Has a song by Hootie & The Blowfish titled after his first name.
Serves on the directors' board of an art school in Emeryville, California named the Ex'pression Center For New Media.
Is the co-owner of a San Francisco's oxygen bar.
Has a side job as the lead singer of the band Manly Moondog and the Three Kool Hats.