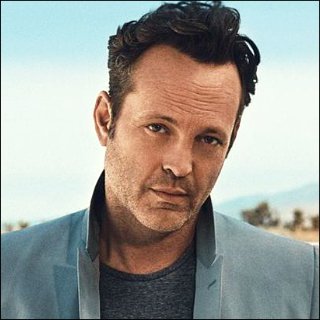 Profile
---
Famous as :
Actor

Birth Name :
Vincent Anthony Vaughn

Birth Date :
March 28, 1970

Birth Place :
Minneapolis, Minnesota, USA

Claim to fame :
As Nick Van Owen in "The Lost World: Jurassic Park" (1997)


Is a registered Republican, having voted for President George W. Bush in both elections held in 2000 and 2004.
Got a bit dismayed when his action figure from "The Lost World: Jurassic Park" (1997) didn't resemble him, commenting it "should come with a yodeling mechanism."
His first job was a telemarketer.
Quit smoking when filming "The Break-Up" (2006) and succeeded to pack on 25 pounds, but later decided to pick up the habit again and quickly lost the extra weight.
Listed as one of the "Top Newsmakers of 2006" in Access Hollywood's 11th season.
Included in an annual survey by Quigley Publishing Co. on Top Moneymaking Stars of 2005.
Ranked 7th in Entertainment Weekly's list of Entertainer of the Year (December 2005).
Named as one of The Sexiest Men Alive by People magazine in November 2005.
Winning the honor for GQ's "Man of the Year" cover for being "hilarious, charming and smart" (November 2005).
Listed as one of the Most Valuable Players of the Summer in the poll conducted by Entertainment Weekly in August 2005.
Appeared as a cameo in "Zoolander" (2001), "Anchorman: The Legend of Ron Burgundy" (2004), and "Paparazzi" (2004).
Appeared with girlfriend Joey Lauren Adams in the music video of Dwight Yoakam's "These Arms."
Made a guest appearance in the spoof of "The Lost World" at the 1996 MTV Movie Awards.
Played Daddy Warbucks in a musical theater production of "Annie" at age 8, opposite a 12- years-old girl who acted as Annie.
Likes listening to traditional country music, including that comes from Tammy Wynette, Johnny Cash, and Elvis.
Said that his name was resulted from his mother's fondness for double V names and so did his sisters'.
Is considered the leader of "Frat Pack" which consists of Will Ferrell, Jack Black, Ben Stiller, Owen Wilson, and Luke Wilson.
Had lost a piece of his thumb in a car accident.
Is a fan of Chicago Blackhawks.
Appeared with Ben Stiller in three movies during 2004.
Was included as one of 10 Sexiest Men of 1998 in Playgirl magazine.
His father, Vernon Vaughn, appeared as the man sitting at the "$100 minimum bet table" in "Swingers" (1996).
Has a nickname "Mr. Sunshine."
Had dogs named Viking, Vero, and Vladimir.
Shares birthday with Julia Stiles, Reba McEntire, and Dianne Wiest.
Entered the same high school with Pulitzer-prize nominated author, Dave Eggers.
Joined the election for president of his class in high school, knowing that if he was chosen, the high school would be forced to graduate him, and to his delight, he won.
Was sent to a psychiatrist at age 5 and his parents were advised to give Ritalin for his hyperactivity, but they refused.
Confessed to Premiere Magazine that "Little Darlings" (1980) was one of his favorite movies.