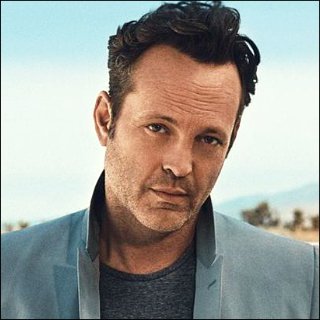 Profile
---
Famous as :
Actor

Birth Name :
Vincent Anthony Vaughn

Birth Date :
March 28, 1970

Birth Place :
Minneapolis, Minnesota, USA

Claim to fame :
As Nick Van Owen in "The Lost World: Jurassic Park" (1997)


Biography
---
by AceShowbiz.com
---
To Vince Vaughn, persistence and luck play an important part to achieve his dream even though he has all the basic ingredients to be a movie star. Possessing talent, capability, charm, and charisma indeed not enough for he had to go through such a rocky way before striving to be one of the most celebrated actors of his generation in Hollywood film industry.

An Italian, Lebanese, Scottish, Irish and German descent, he was born Vincent Anthony Vaughn on March 28, 1970 to Vernon and Sharon Vaughn. Although his birthplace was in Minneapolis, Minnesota, he spent most of his early life in Lake Forest, Illinois, after living briefly in Buffalo Grove. Entering Lake Forest High School, he was known as a bad student who lacked the interest in education. This was presumably due to his overwhelming fondness for acting that has been apparent since he was only seven years old.

Shortly after his graduation from the high school in 1988, Vince landed a propitious deal with Chevrolet to be the model of its TV commercial. Looking on this initial success, he determined to pursue a bigger chance in Los Angeles. Upon his arrival in the dazzling city, he quickly experienced the harsh life he had to undergo as he faced countless rejections in his struggle to be a professional actor. Even though he finally managed to appear in TV series, like "China Beach" (1988-1991) and "21 Jump Street" (1987-1991), the roles he earned were merely one-time bit parts which surely could not make his name to come to the surface.

Fortunately, his luck started to change slightly when he got a small speaking role in "Rudy" (1993). It was at the film's set that he met and befriended another struggling actor named Jon Favreau. At that time, Favreau was in the process of writing a script about his own life as an out-of-work actor. As the script was about to be transformed into a film entitled "Swingers" (1996), Vince was written to play the Trent Walker which he later took role of as a favor to Favreau. To his surprise, his portrayal was critically acclaimed while the movie itself became a successful independent film. As a result, people began to take notice on him, including the Hollywood renowned director, Steven Spielberg.

Getting impressed with his acting skills, Spielberg included him in the cast of "The Lost World: Jurassic Park" (1997). This, ...