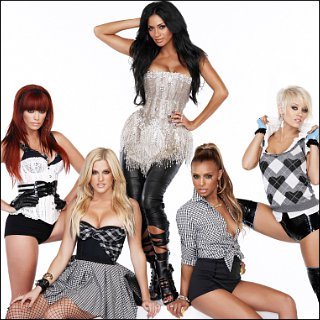 Profile
---
Famous as :
Pop/R&B group

Birth Date :
1995

Birth Place :
Los Angeles, USA

Claim to fame :
Single "Don't Cha" Feat. Busta Rhymes (2005)


Modeling La Senza's "Shhh... By Robin Antin" lingerie collection (November 2008).
Helping band founder Robin Antin debuted her new lingerie collection at the L.A. Fashion Week in March 2008.
Conducted "The Search For The New Pussycat Doll" series, set to air on the new US CW network sometime during the 2006-2007 season, to find the next Pussycat Doll (August 2006).
Ranked the 10th "Most Searched Celebrity" on VH1 by June 2006.
Toymaker Hasbro shelved the potentially lucrative product of the six-girl group plastic miniatures due to American parenting groups protest.
Has been appeared in magazines, television specials for MTV and VH1, as well as ad campaigns as a result of their national fame.
To differentiate the group's lead performer from the other members, Nicole Kea was placed to be mostly seen with Busta Rhymes in the music video of "Don't Cha."
Admit that they have a kind of striptease element, but never really take their clothes off.
Their initial hit single, "Don't Cha," was actually a cover version of Tori Alamaze's song which was an unsuccessful one.
The group past members include Cyia Batten, Kasey Campbell, Kaya Jones, and Rachel Sterling.
Was labeled L.A.'s Hottest Cabaret Ticket of the Year by People magazine.