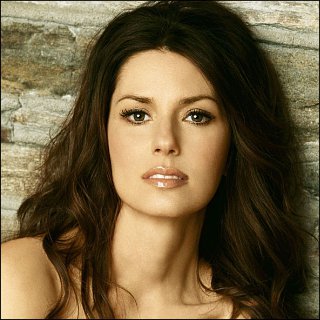 Profile
---
Famous as :
Singer
Birth Name :
Eilleen Regina Edwards
Birth Date :
August 28, 1965
Birth Place :
Windsor, Ontario, Canada
Claim to fame :
Album "
The Woman in Me
" (1995)

Was named Favorite Country Artist in 1999 at Yahoo! Internet Life Online Music Awards.
Her song, "You're Still The One," was selected as Video of the Year by CMT Latin America in 1998 and the Sexiest Video at the 1998 VH1 Viewer's Choice Awards.
Was included in the women's short list of People for the Ethical Treatment of Animals (PETA)'s annual World's Sexiest Vegetarian Celebrities list in June 2008.
Was named Favorite Female Vocalist at the 1999 Modern Screen Magazine's Readers Ballot Awards.
Gained the honor of Outstanding Musical Achievement Award from First Americans in the Arts in 1996.
Chosen the 5th Country Music's Most Beautiful Woman in Country Weekly magazine's poll released June 30th, 2006.
Earned the 13th rank on Top Concert List in 2003, collecting 40.8 million U.S. dollar.
Was selected as the Sexiest Vegetarian Alive by PETA in 2000.
Got 12 honors from Society of Composers, Authors and Music Publishers of Canada throughout the years 1996 - 2000.
Has garnered 12 JUNO Awards throughout the years 1996 - 2004.
Has acquired ten RPM's Big Country Music Awards throughout 1995 - 1999.
Took home two Country Music Radio Awards for winning the Best Female Artist and Best Single of the Year categories through her song, "Any Man of Mine" in 1995.
Has garnered 27 honors from Canadian Country Music Association Awards throughout the year 1995 - 2003.
Her song, "Any Man of Mine," gained the 6th rank of Top 12 Videos Of 1995 according to CMT Canada and was established as Video of the Year by CMT Europe in 1996.
Has collected 27 BMI Songwriter Awards throughout the year 1995 - 2004.
Her favorite movies are "Notting Hill" (1999) and "Immortal Beloved" (1994).
Refused to be a guest appearance in popular TV series of "Baywatch" (1989-2001).
Her life has been made into a television biopic entitled "Shania: A Life in Eight Albums" which was aired by CBC on November 7, 2005.
Was given a star on the Canadian Walk of Fame in Toronto, Ontario, Canada on June 25, 2003.
Used her married and legal name, Eileen Lange, in the credits for "Up!" (2002).
Was voted Female Country Artist of the Year based on Playboy's Reader Poll two years in a row which were in 1999 and 2000.
Her album, "Come on Over" (1997), was chosen as Best Selling Country Record of the Year by National Association of Record Merchandisers in 1999 and the Best Country Album according to Playboy's Reader Poll in the same year.
Her favorite perfumes include Elizabeth Arden, Green Tea and Issey Miyake.
Her favorite books are "The World According To Garp" and "Liars' Club."
Gained the honors of being Best Female Country Vocalist and Best New Country Artist while her album, "The Woman in Me" (1995), was named Best Country Album according to Radio & Records' Trade Magazine Poll in 1996.
Was labeled Best New Country Artist at the 1996 Online Music Awards, Songwriter/Artist of the Year by Nashville Songwriters Association International in 1998, and Female Country Artist of the Year by Radio & Records Magazine in 1999.
Her favorite songs include Skylarc's "Wildflower", Dolly Parton's "Coat Of Many Colors" and "In the Getto", Billy Joel's "She's Always A Woman To Me", and Hank Williams' "I'm So Lonesome I Could Cry."
Obtained the title of Female Artist of the Year of CMT Europe and CMT U.S. in 1996, also another one in 1999 from CMT U.S.
Three of her songs were included in Top 12 Videos of 1996 compiled by CMT Canada. They were "(If You're Not in It For Love) I'm Outta Here!" at number 3, "You Win My Love" at number 5, and "No One Needs To Know" at number 10.
Received an AOL Online Music Award for winning the Hottest Country Video category through her song "Any Man of Mine" in the year 1996.
Her song, "Any Man of Mine," has been turned into a parody entitled "If Shania was Mine" which was written by Cledus T. Judd.
Was included in People Weekly's list of Most Intriguing People in its December 25, 1995/January 1, 1996 issue.
Was bestowed the title of Rising Star by CMT Europe in 1993, Female Video Artist of the Year in 1996 and 1998 by CMT Canada.
Her favorite musician is Eric Clapton.
Wore a biking shorts under her short black skirt in the music video of "Man! I Feel Like A Woman!."
Her name has been used as the name of a street in Timmins called Shania Twain Way and a museum located in the same town called Shania Twain Centre. The townspeople also celebrate November 2 as Shania Twain Day.
Her first recording was a duet with Tim Denis for the song "Heavy On The Sunshine" in 1985.
Her favorite designer is Marc Bouwer.
Has a special skill of juggling.
Her favorite actor is Jim Carrey while her favorite actress is Jessica Lange.
Loves camping, horseback riding, playing horse ball, and song writing.
Had been the backing vocal in Sammy Kershaw's "Haunted Heart."
Met Mutt Lange for the first time in person at the 1993 Fan Fair. She previously only knew him by phone as they often discussed ideas for songs.
The music video of "Any Man Of Mine" was shot on Bo and John Derek's ranch in St. Inez and also featured one of her horses.
Has been a vegetarian since her marriage to Mutt Lange.
Her pets include 2 other New Foundland dogs besides Tim and 3 horses.
Likes white roses very much, even used the flowers at her wedding ceremony.
Is called Leenie by her family while her husband gives her the nickname of Woody because her old hairdo reminded him of Woody Woodpecker.
Her favorite colors are red and green.
Loves to cook chocolate cake.
Likes to eat peach pie and pasta.
Her childhood dreams were living in a brick house and eat roast beef, also being kidnapped by Frank Sinatra or becoming Stevie Wonder's backup singer.
Her favorite places to hang-out in Timmins are Don's Pizza and the Farmer's Market.
Earned the 15th rank on VH1's list of Top 100 Sexiest Artists.
Has a cottage near Huntsville in the Muskoka region of Ontario, Canada.
Had worked as a foreman on a reforestation crew, an employee at McDonald's, and an administrative assistant at a computer school before her career took off.
Has her own fragrance called Shania by Stetson.
Has a German Shepherd dog called Tim which was named after her hometown, Timmins.
Was the Sexiest Female in Canada based on the poll to 500 Canadian beer drinkers.
Says that performing live is the most satisfying part of being a singer.
Was born on the same date and month as LeAnn Rimes was.
Her name is pronounced 'Shu-nye-ah'.