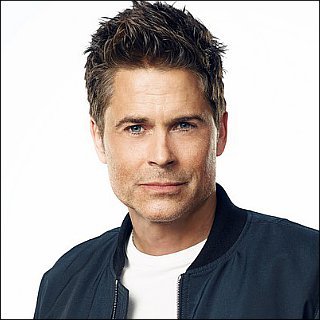 Profile
---
Famous as :
Actor

Birth Name :
Robert Hepler Lowe

Birth Date :
March 17, 1964

Birth Place :
Charlottesville, Virginia, USA

Claim to fame :
As Sam Seaborn in TV series "The West Wing" (1999)


Biography
---
by AceShowbiz.com
---
Robert Hepler Lowe or Rob Lowe, born on March 17, 1964 in Charlottesville, Virginia, USA is an American actor. He is known as Chad Lowe brother and is brother-in-law of Oscar award winning actress Hilary Swank. Rob Lowe began his career as a young boy model who turned into acting during his teen.

Getting involved in acting made Lowe spent his time during 1980s as a member of the "Brat Pack", the group of young, powerful, and reckless actors and actresses with Judd Nelson as one of its members. All together with his Brat Pack friends, Lowe gained his very first fame through his appearence in John Parr's "St. Elmo's Fire (Man In Motion)" music video in 1985.

In 1998 Lowe became even more "famous" after he was caught on tape engaging in sexual activities with two women, one of whom was underage, for which he was sentenced to twenty hours of community service in Dayton before the scandal soon subsided. Didn't get use to the fame might be one cause for Lowe to intimate with drugs and alcohol, though he later on tried to recover from the addiction and could successfully get over it and newly born as a "clean and sober" husband and father.

Lowe who is deaf in his right ear was best known for playing Sam Seaborn in "The West Wing" TV show (1999). During the show fourth period, that was in August 2002, he quit the series, left mass media and public questioning on the cause of his leaving, wheter because of the sallary or screen-time dispute. Moreover, Lowe was also known as star and executive producer of a failed NBC drama "The Lyon's Den" (2003).

Despite his acting career, Lowe who ever nominated for a supporting Golden Globe award for his 1987 performance as a retarded youth in "Square Dance" (1987), once helped in the election of Arnold Schwarzenegger in ousting Governor Gray Davis. Some awards he had ever gotten are; voted as one of the 50 most beautiful people in the World 2000 by People Magazine and listed as one of twelve "Promising New Actors of 1984" in John Willis' Screen World, Vol. 36.

As recent news reported in the year of 2005, leaving his "unhealthy life" has made Lowe still able to maintain his youthful look at his 40 though he hasn't able yet to stay away from his "Cuban cigars" which ...