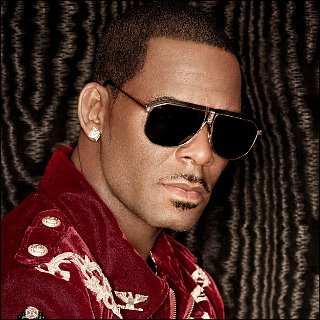 Profile
---
Famous as :
R&B singer

Birth Name :
Robert Sylvester Kelly

Birth Date :
January 08, 1967

Birth Place :
Chicago, Illinois, USA

Claim to fame :
Single "I Believe I Can Fly" (1996)


Composed a charity song for Virginia Tech victims' families titled "Rise Up" in May 2007.
Admitted to Jackson Memorial Hospital in Miami on Feb 4, 2007 and underwent surgery to have his appendix removed.
Writes, arranges, and produces all of his own songs.
Frequently collaborates with Ronald Isley.
Won the Soul-R&B Male Artist Award at the 2005 American Music Awards.
Nabbed the Reelest Video award at the 3rd annual VIBE Awards held in November 2005 for "Trapped in the Closet" (Chapters 1-5).
Has been voted the 9th Celebrity with Biggest Ego in a poll conducted by Teen People in October 2005.
Collaborated with rapper Jay-Z on the albums "The Best of Both Worlds" (2002) and "Unfinished Business" (2004).
His short-time wife Aaliyah died in a plane crash on August 25, 2001.
Becoming the singer who had the most top ten singles in America during the 90's.
A children book titled "Can Fly! The R. Kelly Story," which is based on R. Kelly's tale, is being re-released after it first came out in 1998.
By 1994, as producer, his debut was singer Aaliyah with the songs "Back and Forth" and "Age Ain't Nothin' But a Number."
Wrote and released an exclusive song about his court battle to a local radio station.
Has sold over 24 million albums worlwide.
Was the frontman of R&B singing group Public Announcement.
Started his music career as a street performer.
He frequently wears a "zorro" mask.
People usually name him The Pied Piper or Kells.
He's been released from prison with $750,000 bail after being charged with 21 counts of producing child pornography.
His mother, Joanne Kelly, died in 1993.
He was arrested and charged with child pornography when a tape allegedly showing him having intercourse with an under-age girl was spread on the internet.
He used to be the producer for Changing Faces, Sparkle and Kelly Price.
His marriage with the late Aaliyah was anulled considering she was only 15.
His music mentor, Lena McLin, has inspired him to become a singer.