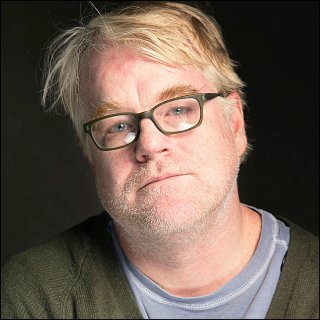 Profile
---
Famous as :
Actor

Birth Date :
July 23, 1967

Birth Place :
Fairport, New York, USA

Claim to fame :
As Scotty J. in movie "Boogie Nights" (1997)


His portrayal of Truman Capote in "Capote" (2005) was ranked #35 on Premiere Magazine's 100 Greatest Performances of All Time in 2006.
One of his favorite movies is "Goodfellas" (1990).
Joined an audition for the role of Cubby Barnes in "Ransom" (1996), but lost out to Donnie Wahlberg.
Went to rehab for drugs and alcohol addiction after his graduation from New York University's Tisch School of the Arts in 1989.
Made his first acting performance at his high school's 1982 stage production of "MASH", playing Radar O'Riley.
Worked as a waiter, a lifeguard, and a stock worker at a grocery before his acting career took off.
Has been cast in all Paul Thomas Anderson's projects, except for "There Will Be Blood" (2007).
Was the one-semester lecturer of an advanced class called directing the actor at Columbia University School of the Arts Graduate Film Division in 2003.
Starred in "Love Liza" (2002) of which script was written by his brother, Gordy Hoffman.
Was seen appearing with Edward Norton and Emily Watson for two times in 2002 as he starred opposite Norton in "25th Hour" then Watson in "Punch-Drunk Love" and shared the screen with both of them in "Red Dragon."
Took the director seat in the New York premiere of Rebecca Gilman's play "The Gory of Living" for the Manhattan Class Company in 2001.
Hosted "Last Party 2000" (2001), a documentary focusing on the Republican and Democratic National Conventions for the Presidential race.
Had the flu the whole time he filmed "Almost Famous" (2000).
Has starred alongside Julianne Moore for three times that were in "Boogie Nights" (1997), "The Big Lebowski" (1998), and "Magnolia" (1999).
Accidentally exposed his naked body when slipped on the stage with his backside ripped to the thigh during his performance in "King Lear" at the age of 22.
Said that he probably would be a teacher had he failed to accomplish his desire to be an actor since he likes learning stuff and being around people.
His favorite movie stars include Daniel Day-Lewis, Paul Newman, Meryl Streep, and Christopher Walken.