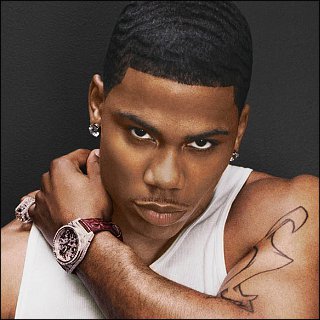 Profile
---
Famous as :
Rapper
Birth Name :
Cornell Iral Haynes Jr.
Birth Date :
November 02, 1974
Birth Place :
Austin, Texas, USA
Claim to fame :
Album "
Country Grammar
" (2000)

Was hired as the new spokesmodel for Sean John underwear line (July 2008).
Helped his sister, Jackie Donahue, to begin the Jes Us 4 Jackie campaign to raise awareness of the need for more bone marrow and blood stem cell donors.
While attending the 2003 Radio Music Awards in Las Vegas, he had more than $US1 million in jewelry stolen from his hotel room.
Takes part in the "Got Milk?" ad campaign.
Has three tattoos: "Lunatic" above his navel, a human heart appearing to emerge from his chest (upper left chest), and five playing cards and dice on his right arm.
Becomes the first rap artist ever to release two new albums simultaneously, "Sweat" and "Suit" (2004).
Inked a deal with a South African holding company, Mojalife, to have his Vokal, Apple Bottom Jeans and "Pimpjuice" sports drink rolled out in Africa (May 2007).
Part-owner of the NBA's expansion Charlotte Bobcats.
Started two new trends among his fans: wearing sports jerseys backward and wearing a Band-Aid on either cheek.
Always wears clothing bearing the logos of St. Louis' sports teams.
Attended the same high school as actor Edgar L. Davis and Disney animator Marlon West.
Her older sister Jacqueline Donahue (35) died of leukemia in March 2005.
Nelly and his company, Team Lunatics, have launched a carbonated energy beverage called "Pimp Juice" dubbed after his hit song of the same name.
His trademark hand gesture is an L, stands for "Lunatics," formed with one or both hands.
His trademark chants include "E.I., E.I.!" which means "Yes, bring it on!"; and "Uh-oh, uh-oh!"
Nelly once dreamt of playing pro baseball.
In high school he formed a group called St. Lunatics, consisted of him and some of his friends, Kyjuan, Murphy Lee, Slo Down, City Spud, and Ali.
In 2005, ministers from 20 churches have banded together to protest Nelly's performance at Arkansas State University on March 12, saying they do not want his negative message in their town.
He has his own clothing line, "Vokal".
In 2001, he performed "Walk This Way" with Aerosmith and 'NSync at the Super Bowl Halftime Show.