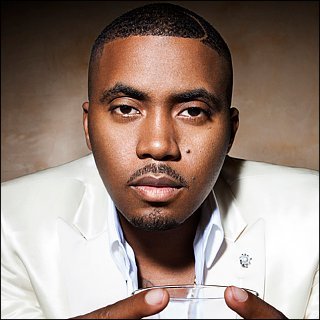 Profile
---
Famous as :
Rapper
Birth Name :
Nasir bin Olu Dara Jones
Birth Date :
September 14, 1973
Birth Place :
Queens, New York, USA
Claim to fame :
Album "
Illmatic
" (1994)

Biography
---
by AceShowbiz.com
---
P. Diddy, DMX, Aaliyah and Scarface on the hook. Like its predecessor, this album ruled Hot 200.

Due to its huge success, he planned a re-release of "I Am..." materials under the new title "Nastradamus" but after a while he scrapped the plan and decided to fill the effort with all new tracks. The album was rushed to meet a November release date. Only seven months in the making apparently was not enough to make a hit and it proved as the effort could only peak at No. 7 on albums chart.

Learning from his mistake, Nas who got married to Kelis after two-year relationship took his time when it came to his fifth record "Stillmatic". While waiting for the album to be ready for purchase, he dropped mixtapes and various freestyles. During this period of time, he was involved in a feud with Jay-Z. The two rap moguls exchanged harsh criticism toward each other before making amends in October 2005.

Released in December 2001, "Stillmatic" still couldn't surpass the success of his two previous chart toppers. But, it managed to have better chart performance than "Nastradamus", peaking at No. 5 on Billboard Hot 200 and ruling R&B/Hip-Hop Albums Chart. This album lined up Mary J. Blige and Amerie as collaborators.

Exactly one year after the arrival of "Stillmatic", Nas released "God's Son" and explored such themes as religion, violence and his own emotional experiences in its lyrical content. Kelis, Tupac Shakur and Alicia Keys lent their vocal. Although it reigned the R&B/Hip-Hop Albums chart, the set could not crack the Top 10 of Hot 200, climbing to No. 12 only on the list. Some critics blamed the failure on the production chops, and the others criticized it for its more commercial feel.

Nas apparently took the criticism of "God's Son" seriously as he returned to his roots in his next album "Street's Disciple". In this 2004 effort, he included a song called "These Are Our Heroes" which ironically slammed those so-called American heroes like Kobe Bryan and O.J. Simpson. The critics poured him with positive feedback on this work. Featuring Amerie, Busta Rhymes and Maxwell, it performed higher than "God's Son" on the chart, peaking at No. 5 like "Stillmatic".

One success after another with minor obstacles in between, Nas did not slow down as he returned to studio soon after "Street's Disciple". He dropped "Hip Hop Is Dead" ...