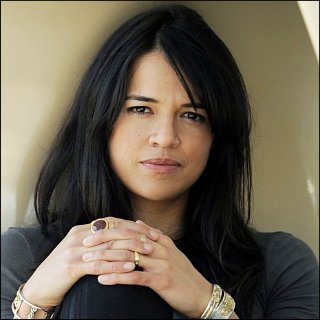 Profile
---
Famous as :
Actress

Birth Name :
Mayte Michelle Rodriguez

Birth Date :
July 12, 1978

Birth Place :
Bexar County, Texas, USA

Claim to fame :
As Diana Guzman in "Girlfight" (2000)


Is known to frequently sing karaoke with Lindsay Lohan, Bo Barrett, Emile Hirsch, and Nicole Richie at Beverly Hills hot spot Guys.
Got ordered to leave Los Angeles County Jail on May 29th, 2006 after serving a mere four hours and 20 minutes of her two-month jail sentence as a result of violating probation with a drunken-driving conviction in Hawaii.
Worked on a clothing line, called "Ishkadada", which inspiration comes from world cultures.
Was sentenced to 60 days in Los Angeles County jail May 22nd, 2006 for violating her probation she was sentenced to in 2004 on DUI-related misdemeanor charges.
Pleaded guilty to DUI charges in Hawaii on April 25th, 2006 and chose to serve 5-days jail time while also was ordered to pay a $500 fine instead of serving 240 hours of community service.
Did not own a driving license when began filming "The Fast and the Furious" (2001) so that she had to acquire one during her training for the car chase sequences.
Was actually the first choice to portray the title role in "Aeon Flux" (2005).
Earned the 77th rank in Stuff Magazine's list of 102 Sexiest Women In The World and the 34th rank in Maxim's 100 Sexiest Women by the year 2002.
Underwent a training which included two and a half mile runs at dawn and performing sit-ups under the weight of 20-pound sandbags for almost five months to play Diana Guzman in "Girlfight" (2000).
Contributed her distinctive voice for the video games of "True Crime: Street of LA," "Driv3r" and "Halo 2."
Was raised a Jehovah's Witness by her maternal grandmother.
Is an avid player of in-line skating.