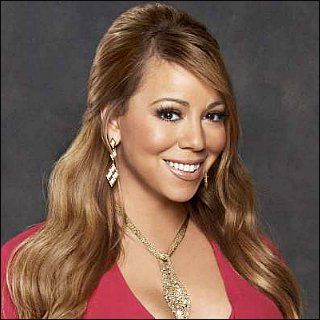 Profile
---
Famous as :
Pop singer, actress
Birth Name :
Mariah Angela Carey
Birth Date :
March 27, 1970
Birth Place :
Huntington, New York, USA
Claim to fame :
Album "
Mariah Carey
" (1990)

Biography
---
by AceShowbiz.com
---
Mariah Carey was born Mariah Angela Carey in Huntington, New York, on March 27, 1970, to an Irish-American mother Patricia Hickey and an African American/Venezuelan father Alfred Roy Carey. Her mother was a mezzo-soprano New York City opera singer and a freelance vocal coach, while her father was an aeronautical engineer. Carey, the third and youngest, has siblings Alison and Morgan, who were significantly older by ten years.

Predestined to be a multiracial family, the Carey menage were faced with racial insult, hostility and even violence, with crosses being burnt on their lawn, their dogs poisoned, their car blown up, and a shot fired through the kitchen window during mealtime. In addition, her mother Patricia was disowned by her family when she married Alfred Roy Carey.

The bad experiences had caused the whole family to move from place to place around New York area to find more friendly neighborhoods. Also, those incidents caused Carey great distress and created tension within the family itself, which then led Alfred and Patricia to get divorced in 1972 when Carey was still three. After her parents' divorce, Carey and Morgan stayed with their mother while Alison stayed with their father.

Living away from her father and having little contact with him were too much for such a little girl like Carey but life had to go on somehow. As a single mother, Patricia had to struggle with two or three jobs and continued moving among different towns on Long Island. Though so, she managed to provide a spirited, loving household for her children.

Having a good vocal quality, Carey began singing when she was three and it happened by accident that her mother realized early on her tremendous potential. One day when her mother was rehearsing her role of Maddalena in Verdi's "Opera Rigolettos", she heard Carey imitating her singing perfectly. Since then, her mother began teaching her how to develop her vocal skills, despite the fact that she was only three years old.

So, during the year of 1974, Patricia nurtured her daughter's talent by coaching her at home without trying to force the issue too much. She first performed in public when she was six, singing for friends and performing in talent shows and folk-music festivals.

At the age of 16 years old, Carey entered Oldfield Middle School and started to find a new interest which was not far from singing, writing her ...