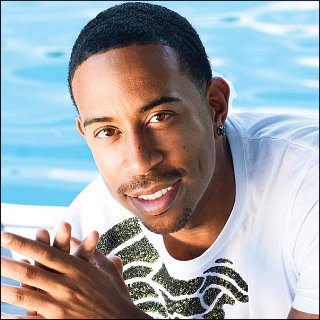 Profile
---
Famous as :
Rapper
Birth Name :
Christopher Brian Bridges
Birth Date :
September 11, 1977
Birth Place :
Champaign, Illinois, USA
Claim to fame :
Album "
Back for the First Time
" (2000)

Biography
---
by AceShowbiz.com
---
Ludacris went on released his 3rd album "Word Of Mouf " at the end of 2001. The album's lead single, "Rollout (My Business)", was produced by Timbaland and gave Ludacris his first taste at a minor mainstream crossover with the song itself was enormous on urban radio. The album's next two singles "Saturday (Oooh, Oooh)" and "Move Bitch," similarly, were performed during 2002, and so all the three songs' videos enjoyed MTV, BET, and MTV2 support. Apart from such achievement, the single "Move Bitch" had been referred to as simply "Move" by radio DJ's and the word "bitch" was just muted out wherever it occurred. Furthermore, the title of the video also appeared as just "Move" when played on American video stations.

Amid the controversy, the video had been nominated for a 2003 VMA and was performed live by Ludacris at the awards' pre-show. In succession to the achievement, the rapper also toured with Papa Roach in 2002 after the release of their sophomore album "lovehatetragedy." Those attainments eventually brought positive impacts to Ludacris and his music, in which "Move Bitch" had been used in a Pepsi commercial with the singer also appeared drinking the soda. Apart, Pepsi was critized by Bill O'Reilly for performing the singer in their ads, since he believed it was wrong for an international corporation like Pepsi to target the American teen audience by glamorizing Ludacris, a "gangsta rapper" who had admitted having been in gangs and whose lyrics contained profanity violence, and overt sexuality.

That's why O'Reilly urged his viewers to complain to and boycott Pepsi for its affiliation with Ludacris, such brave action that reluctantly made Pepsi gave in to O'Reilly and dropped Ludacris. Nevertheless, the decision created further controversies brought by Russell Simmons, who pointed out Pepsi's hypocrisy and what he considered even to be racism. In this case Simmons argued that Pepsi could not legitimately fire Ludacris for being a presumed violent and profane role model while also employing the Osbournes, who also known for being violent, vulgar, and profane. Meant with his dissent, Simmons himself, along with Ludacris, then called for a black Pepsi boycott, which at the end resulted in the Pepsi settlement with Simmons by agreeing to help fund black causes, even though the Osbournes were permitted to keep their advertising contracts with the corporation. Though more or less affected by the difficult situation, Ludacris was grateful that ...